Meet Our Team!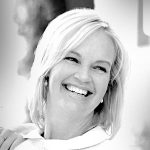 SAMANTHA ATWOOD
Senior Editor // Writer
Sam is the go-to source for everything arts & crafts. From framed art and small craft projects to fashion and DIY home decor, this girl loves to create with an approach that maximizes both form AND function. When she's not designing, painting, sewing or crafting, Samantha enjoys gardening, traveling the world to try new things, and helping her kids find the beauty in all things.

AMY RAMIREZ-LEAL
Home Renovation & Design // Writer
Amy caught the fixer-upper bug long before reality TV made shiplap and travertine tile household words. She's the other half of a successful home renovation business. Her first love is writing, but thanks to her favorite carpenter, she's discovered a passion for bringing tired houses back to life. She believes even the ugliest properties deserve a second chance at finding love. Since all work and no play is a recipe for a dull life, you'll never find this DIYer far from a beach, a campfire, or a good book. Amy has one message for all reluctant DIYers — just do it!

BEN REDMAN
Research Specialist // Writer
If there's one guy who is THE resourcefulness king it's Ben. Our in-house guru on everything home, Ben loves to dig in and find the best ways of doing pretty much anything when it comes to home improvement. He's truly a walking, breathing HGTV channel. The best part is he loves to share! And that's where you come in as the reader. When not gathering up info from all ends of the Earth about the best plans for a backyard pergola, building a chair or how to get the best deal on the latest tile trends, Ben loves to collect and rehab antiques and make toys for his two young boys.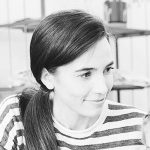 NATALIE HARMON
Home Decorator // Writer
Natalie's her name, interior design is her game. Natalie brings years of experience as an interior decorator with a passion for not just how we decorate our homes but how we live in them. She loves bringing decor and design together to create beautiful and comfortable living spaces. Natalie lives what she does, working with her husband to fix and flip houses. She'll tell you her husband fixes the bones while she does the real make-over. Step aside, Chip and Joanna Gaines!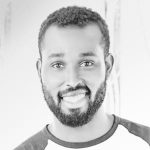 MARK KESSLER
Home Improvement & Repair // Writer
Mark has been rehabbing houses and running a side handyman business since his college days. What was just a summer job has turned into a 20+ year career. Mark believes he is "retired" because he loves what he does. He believes no job is too big when it comes to home repair; however, strongly believes a little preventative maintenance can go a long way to keeping a home in great shape. Home Depot is his second home when he's not working on his, or his brother's, or his dad's, or his neighbor's…