Tools are integral components for day-to-day tasks, and they have played an essential role in the advancement of humans for hundreds of years.
Today, tools are used in performing several different tasks, which may vary from simple tasks at home or more complex professional work.
Thanks to the advancement in technology, tools have become even more efficient, and are divided into two main categories: hand tools and power tools.
Hand tools have a much simpler design suitable for simple tasks. They include wrenches, screwdrivers, and drive sockets.
Power tools, which may also come in product sets, such as Makita combo kit, are used for more advanced tasks.
Power tools are the preferred option of professionals because they have better efficiency compared to hand tools.
What Exactly Are Power Tools?
According to Petropedia, power tools are devices that need a power source for them to be activated and to function.
Power tools come in different shapes and sizes, but they are all used to make complex and advanced tasks simpler.
Because of this, power tools are mostly used in construction projects and DIY repair and maintenance.
Power tools are further divided into two categories, which include stationary power tools and portable power tools.
Stationary power tools are relatively large machines that are secured into a place while an individual uses them.
On the other hand, portable power tools can easily be transported from one location to another, as they are relatively small devices.
A Cordless Hedge Trimmer for Residential Landscaping
Hedges, shrubs, and grass can greatly improve the aesthetic appeal and appearance of the exterior area of your home.
However, not maintaining them properly can make your home unappealing and unattractive. And the best way to ensure that your hedges and shrubs are properly groomed is by regular trimming.
A common tool used for trimming includes hedge clippers or hedge shears, which are quite taxing to use and is inefficient.
The most effective way for trimming is a cordless hedge trimmer with the necessary accessories, like the Makita combo kit. It is perfect for residential landscaping because of its efficient mechanism and powerful motor that requires little effort.
Impact Wrenches for Better DIY Projects
If you are passionate about DIY projects, such as home repairs or small construction projects, then you probably work with several construction components, such as nuts and bolts.
Perfectly tightened Nuts and bolts improve safety and keep other components secured.
However, nuts and bolts might be difficult to tighten, especially if you only use a regular wrench. Inversely, they can be hard to loosen as well.
Fortunately, an impact wrench provides a better alternative. Impact wrenches are more powerful, and you won't have any difficulty tightening or loosening construction components.
A Cordless Blower Can Make Cleaning Your Yard Easier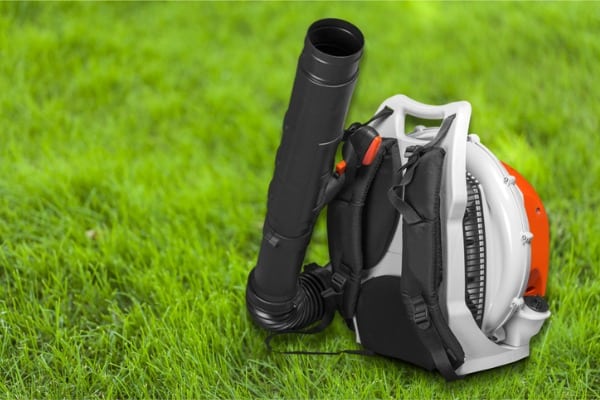 Leaves that fall in your front yard or backyard are quite annoying. Because they can make the exterior of your home look dirty or messy, this is why removing them is necessary.
However, removing leaves from your yard is a time-consuming process if you only use conventional tools, such as rakes.
Fortunately, a cordless blower kit offers a better alternative that can make the task of removing leaves, a breeze.
Cordless blowers have the right amount of power to help you clear leaves faster with much less effort; compared to using conventional tools.
You can even use a cordless blower for cleaning up after you are done with construction projects.
Conclusion
If you want a more efficient and effective way to accomplish your tasks, then power tools should undoubtedly be your priority.
By using power tools, you will save more time when doing any task and feel less tired as you don't have to exert that much effort when using them.
Check out a reliable and trusted seller of power tools today, and start being more efficient with your projects.