Are you looking to remain ahead of the competition?
One of the critical things you can do to boost sales is to invest in your commercial building. Whether you own retail, office, or industrial space, you should consider renovations every few years. The average for this type of project is every eight years.
The renovations you choose can impact customer sales and your brand. Your goal should be to increase the appeal and overall appearance of your building. You may be considering renovations but aren't sure where to begin.
Keep reading for everything you need to know about commercial building renovations.
Define Your Goals and Objectives
Determine the purpose of the renovation. Are you updating the space for aesthetic reasons? Are you looking to expand the space or improve functionality?
Create a clear vision of what you want to achieve with the renovation. This will guide your decision-making throughout the project.
Establish a Budget
Determine a realistic budget for the project. Make sure to take into account all possible expenses. This includes materials, labor costs, and unforeseen expenses.
It is also advisable to secure financing early on, whether through loans, grants, or other sources. Additionally, consider setting aside a contingency fund for unforeseen issues that may arise during the renovation.
Assemble a Project Team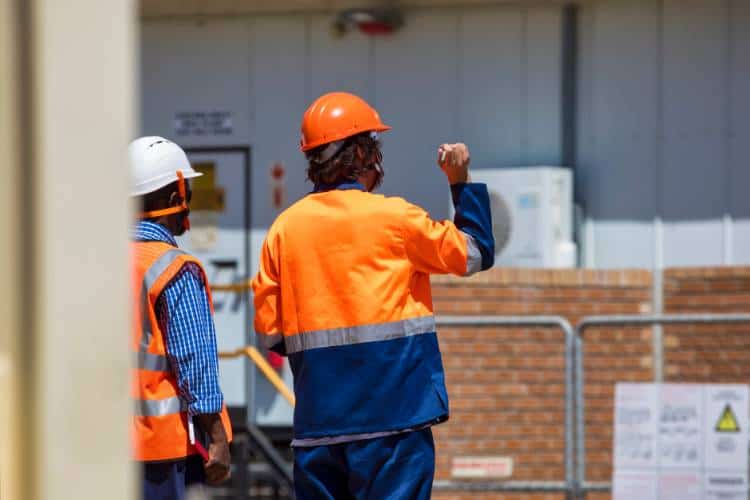 Hire an architect or interior designer, if necessary. They can help with the design and planning phase.
Choose a reputable general contractor and concrete construction services that have experience in commercial construction. Get multiple bids and check references before making a selection.
Choosing the right commercial renovation contractors is key to achieving a successful and high-quality commercial building renovation.
Obtain Necessary Permits
Obtaining the necessary permits should be a top priority. Failure to do so can result in costly fines and delays in the construction process.
Research and understand the specific permits needed for your renovation project. Make sure to get all the necessary permits before any work begins. Also, ensure your renovation complies with local building codes and zoning regulations.
Space Planning and Layout
Make sure to plan the layout and flow of the building. This is to ensure maximum use of space and easy navigation. Additionally, the aesthetic design should align with the company's brand and image. Safety and accessibility should also be prioritized to ensure a comfortable and inclusive working environment.
Energy Efficiency and Sustainability
Focus on energy-efficient upgrades. This includes LED lighting, insulation, and an efficient HVAC system. It can reduce energy consumption and lower utility costs.
Incorporating sustainable materials and practices can also be added to the renovation. Use recycled or locally sourced materials. Install water-saving features. Additionally, make sure to incorporate renewable energy sources.
Key Factors to Keep in Mind During a Commercial Building Renovation
A commercial building renovation requires careful planning and consideration. From assessing the building's structural needs to understanding the local codes and regulations, there are many important factors to keep in mind.
Be sure to consult with professionals and prioritize your renovation goals to achieve a functional and visually appealing space. Don't hesitate to reach out for a consultation and get started today!
Did this article help you? If so, take a look at some of our other blog posts for more informative reads.