Having so many air-filter options to choose from can be difficult. Sometimes the easiest choice is to rely just on price alone.
However, while the cheaper fiberglass air filter may seem like an excellent idea for your budget, it may not always be a smart choice for your HVAC system, your home, or your family's health.
But with a custom air filter made of fiberglass, things are different.
The Function of Air Filters
According to https://filterking.com/custom-air-filters, it is essential to know that an air filter is typically made of spun fiberglass material, cloth, or pleated paper enclosed in a cardboard frame.
An air filter's primary function is to clear the air circulating through your cooling and heating system.
No matter the material of the filter, it will trap and hold a large number of particles and contaminants that could affect your comfort and health.
Some of the particles and contaminants a filter can trap include:
Dust
Dirt
Pollen
Mold and mold spores
Hair and animal fur
Bacteria and microorganisms
Metal, plaster, or wood particles
Fibers and lint
Custom Made Air Filters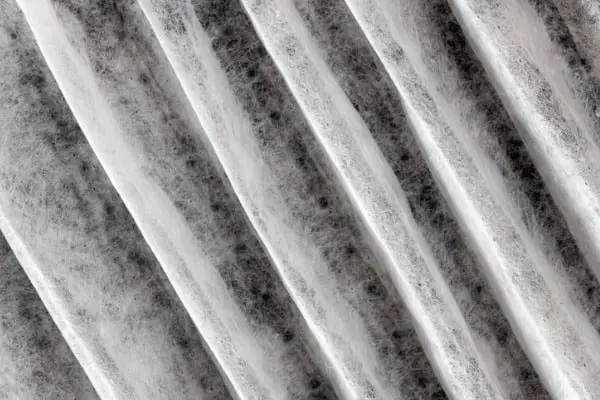 Customizable air filters are designed to meet your exact specifications.
Usually, all custom size filters are built to tolerances of plus or minus 1/8″, and it may take longer for the order to be shipped than the standard-sized filters.
In some cases, orders may be shipped in two weeks.
Custom Fiberglass Air Filters
Fiberglass air filters are durable construction suitable for commercial and residential applications.
A custom fiberglass air filter is made from spun glass and is protected with a cardboard frame. These types of air filters are popular because they are so inexpensive.
A custom air filter made of fiberglass is designed specifically for your system. It will fit perfectly, without any gaps or spaces for dust and dirt to escape.
means that your system will be able to function more efficiently since it won't have to work as hard to push air through a clogged filter.
Additionally, a custom air filter made of fiberglass can help improve your home's air quality by trapping harmful particles like allergens and smoke.
Typically, custom fiberglass air filters are designed for sturdy, economical performance and ease of use.
Their primary purpose is to protect your HVAC system from large dust particles, trapping around 80% of particles larger than 50 microns and 25% of particles smaller than 3 microns.
They are typically used to protect the HVAC coils from dust and dirt. Fiberglass air filters are also used as prefilters to extend the life of higher-efficiency filters.
When ordering custom fiberglass air filters, you should know that they are available in a wide range of sizes and two thickness configurations.
If you are looking for a traditional filter that will provide you with essential protection at an affordable price, then look no further than fiberglass air filters.
Custom Pleated Air Filters
Compared to custom fiberglass air filters, the pleated air filters are made from paper, cotton, or polyester sheets.
They are folded into pleats, increasing their surface area. Customizable pleated AC/furnace filters have a MERV rating of 8-13 and usually last up to 90 days before replacement is necessary.
Using synthetic media in custom pleated air filters, you will end up trapping and blocking smaller particles of air in the surrounding environment for a longer time than with fiberglass filters.
Custom pleated air filters filter more debris, including pollen, bacteria, pet dander, and viruses.
They are a great choice if you suffer from allergies, asthma, or other respiratory conditions. Pleated air filters are also environmentally friendly because they can be recycled.
Custom pleated filters are usually larger than fiberglass air filters and capture more contaminants. However, they cost more than fiberglass custom air filters.
Why Should You Use Custom AC Air Filters?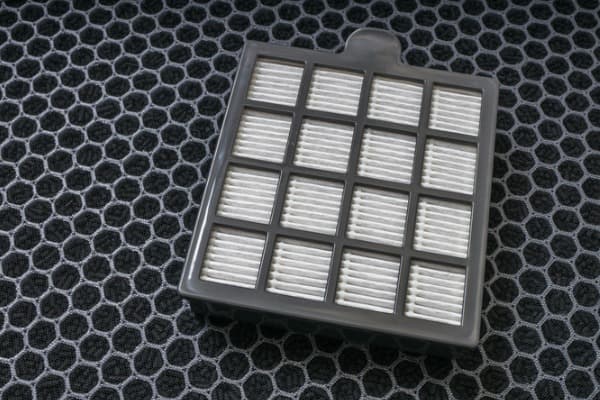 If you have an unusually sized unit, you may need to use custom air filters.
It is possible to get custom filters that will fit any HVAC system or furnace that will fulfill any of your heating and cooling system's needs.
You can order fiberglass air filters customized by width, length, and depth.
Additionally, you can select the filter quality and the amount you need. Custom fiberglass filters can take up to two weeks to manufacture and ship.
They can also contain blue or white media, depending on their size. The installation process is the same for custom and standard air filters.
How To Choose The Best Custom Air Filter?
There are some factors you should consider before placing your order.
#1. Measure the Filter Dimensions
When ordering custom air filters for your HVAC unit, you must specify the measurements of the filter, namely the length, width, and depth.
#2. Choose a MERV Rating
You can find custom air filters with a MERV rating between 1 to 20. You should choose a mid-level rating air filter as it has less restricted airflow and does not require frequent changing.
If you suffer from allergies, asthma, or other respiratory issues, you may want to opt for a custom air filter with a MERV 8 rating. If you have pets, a MERV 11 filter is recommended, while MERV 13 is great for those suffering from severe breathing issues and newborns.
Final Words
Companies that manufacture air filters offer their customers safe, efficient, and cost-effective custom air filters for the furnace and air conditioning HVAC system.
All air filters are made with the highest quality materials to ensure efficiency and durability.
You can get custom air filters of any size to trap or block airborne particles no matter your preferences.
You don't have to worry that you will have trouble finding air filters that suit your HVAC system.
Create your own custom fiberglass air filters by providing the measurements, and choose from the available MERV ratings. Moreover, you can get them delivered right to your door, and you might get free shipping depending on the quantity.
The best part is that air filters help protect you and your family from dangerous airborne particles, so make sure to get custom air filters for your HVAC system today.