Some people are convinced that home remodeling is an impossible task for them to do on their own.
Like with any other major project, you can successfully bring it to life with a proper approach and scrupulous planning.
There is no chance you can turn your house into a comfortable and cozy place if you do everything without an understanding of the final result.
Without a well-thought-out plan, home remodeling might turn into a disaster. To avoid such a situation, here is our step by step guide on how to plan your home remodel and not to lose your mind:
Run Diagnostics
Even at the beginning of the planning process, it is essential to determine what improvements are necessary.
The house diagnostics will provide the required answers. House inspection and examination of building structures and engineering equipment will reveal the existing defects and deficiencies.
It is better to entrust diagnostics to independent specialists who are not inclined to overestimate forthcoming work volume.
It will allow you to determine which renovation parts you can do on your own in order to save money.
There are numerous manuals on the web on any remodeling works – from explaining how to cut rebar like this, to showing how to mix paint for walls.
Create a Design Project
Even simple sketches will help you plan the remodeling process and at least partially decrease unnecessary expenses.
They will also be in hand not to let you get confused when placing sockets, switches, or plumbing devices.
However, the more thoughtful and meaningful these sketches are, the fewer problems, questions, and inconsistencies during the renovation will arise.
Consider your long-standing desire: when else to embody it, if not now? It can be the old window replacement, installing underfloor heating (see here), and changing your house layouts.
Your final design project should indicate the location of walls, partition walls, furniture, plumbing, and engineering communications, and include floor and ceiling layouts, as well as recommendations on finishing materials, doors, lighting fixtures, etc.
Set Your Budget
This stage of your home remodel planning is probably the most intimidating one, but it will allow you to get a clear picture of the amount of work waiting for you.
By now, you should already know which parts of the house require fixing and the types and quantities of the materials needed for the renovation – that allows you to plan your budget more precisely.
If you start planning several months ahead, you will have enough time to make adjustments.
You can also request approximate prices of the materials, furniture, and devices from interior designers.
It is also recommended to calculate contraction labor costs and allocate at least 10% of the total home project budget on unexpected expenses.
Find Contractors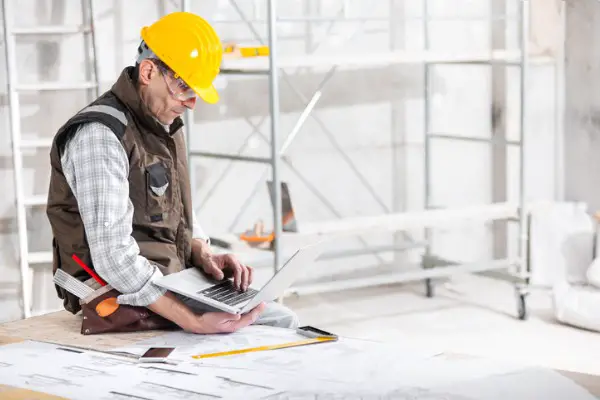 Some processes are quite time-consuming and will require some narrow skills to get the job done well.
The installation of plumbing, wiring, even wall removal is better to entrust to professionals. For an idea of what type of company to hire, check out The BC Team.
Think in advance who will perform its functions – an official organization or freelance specialists. This decision will affect the entire repair plan, although the final costs will not differ significantly.
In any case, make sure to discuss mutual rights and obligations, terms of task performance and quality control of repair and construction works, the procedure and terms of financing, warranty obligations, etc.
When you choose a contractor, decide in the very beginning who will be responsible for purchasing materials. It will later allow you to avoid misunderstandings.
Provide the workers with information about all plumbing and lighting fixtures in advance – a detailed design project will be really helpful in this case.
Time Schedule
By now, your home remodel may seem like a never-ending story, so it is the perfect time to set some deadlines.
You can plan accordingly and decide when you want all the work to be done.
Discuss with each contractor what needs to be done first, the actual amount of time they will need, and which tasks they can perform simultaneously.
Create a separate calendar for the active part of the remodel, and make sure to fill in all the discussed terms alongside materials delivery time and any possible day-offs.
Remember to allocate some time for preparing your home for the renovation before it starts.
Bottom Line
Having a detailed plan is essential when it comes to such a complex task as a home project.
It will allow you to see a clear picture of everything you need to know – from room layouts to required materials, from financial expenses to expected time frames, from each contractor's necessary skills to DIY parts.
Planning your project according to the steps and tips above will ensure you have considered all the nuances and prepared yourself for the unexpected as well.
Get things started and see your dream coming true!