Constructing or renovating a home is a project that demands a sober mind, especially when it comes to financing it.
Homeowners are usually torn between getting an estimate and a quotation.
A construction estimate gives you a rough figure of the amount you may need to complete the project.
In most cases, construction projects tend to exceed the estimated amount.
A quotation is the exact amount needed and used to complete a project.
Once you and your contractor agree on a quote, the work needs to be completed without additional costs.
This makes quoting accuracy a pivotal factor in any successful construction project.
Let's look at why quoting accuracy needs to be given the attention it deserves;
1. Delays
Homeowners who built their homes from the ground up are no strangers to project delays.
This is even more prevalent if they opt for an estimate rather than a quote.
The one thing homeowners are assured of when they get a quote is that the project will not experience undue and unnecessary delays.
An accurate quote ensures that every step of the project is allocated the funds it needs to be executed seamlessly and on time.
An addition of construction quotes is that they give homeowners peace of mind that the project will not experience delays.
The key tell-tale signs of any accurate construction quote are a detailed breakdown of the work to be done and transparent pricing for each stage.
2. Drawings
Part of the benefits homeowners derive from an accurate quoting is a detailed drawing of the construction project.
Your architect and contractor work together to come up with a detailed plan, and that way, all the materials needed for the project are determined and concluded upfront.
Whether you are renovating or constructing your home, it helps to get a few quotes.
Three quotes are enough to help you decide on the contractor to pick for your project drawings.
The only construction estimate that a homeowner can have confidence in is a construction quotation.
3. Information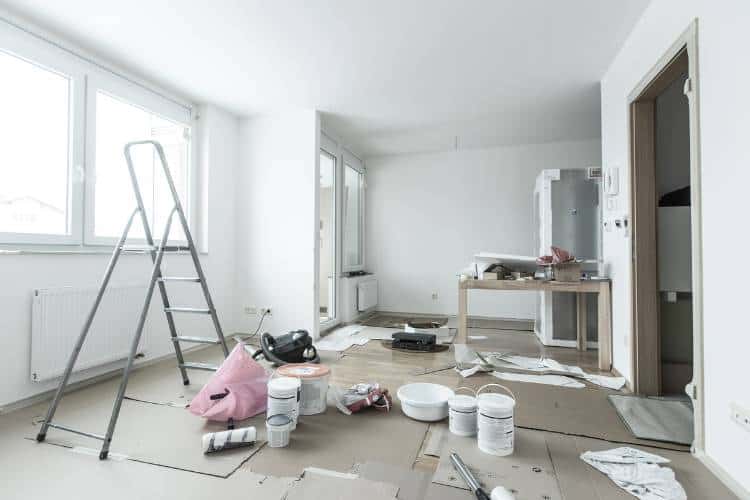 The right information is essential for any home project, even the most basic renovations.
This is because a lack of information leads to a loss of time, resources, and money.
No homeowner wants that, hence the need for accurate quoting.
When you get an accurate quote, you obtain all the information needed for the project.
You can ask crucial questions about the project during your first meeting with your contractor.
The vital information you will get includes the expected timeline, regulations, completion date, approvals, and house designs.
For instance, you may end up finding out that your home designs do not comply with the laws, and thus, adjustments need to be made.
4. Wastage
Wastage in any area of a construction project translates to a loss of time, money, and materials.
This makes a project more expensive than it should have been, which is not ideal for the homeowner.
An accurate quote eliminates all types of wastage because it is precise and error-free.
5. Latent Conditions
There needs to be a healthy leeway of funds allocated for things that cannot be forecasted during the quotation.
These unpredictable conditions are more prevalent when constructing a home.
If you have been winging it and did not hire professionals to check on the pre-existing state of the land, you may be in for a rude shock.
No matter how accurate a quote is, your contractor cannot be able to evaluate conditions such as the presence of underground water or asbestos.
If a quotation is done and these conditions are present, the quote may become null and void, and a reassessment must be done.
6. Software
The other factor that has dramatically improved quotation accuracy is construction software and apps.
When a contractor uses renovation estimation software, the total costs for the project are included in one document.
This is convenient for homeowners because they can trace where the funds are directed and ask questions, if any.
This software makes the process of creating a quotation faster and more accurate.
Once your contractor inputs all the relevant information about the home into the software, it churns out an accurate quote.
Details such as VAT on materials, local permits, and related taxes should be considered.
It is important to note that the pricing of materials fluctuates from time to time.
You should know that the quotation has an expiry date, after which you may need to have another one done.
7. Quality Assurance
All homeowners have a vision of how they want their dream house to look, and quality assurance is part of it.
After a homeowner signs a quotation, the document becomes legally binding, and the contractor has to deliver specifically what is stated.
This means they should not give you cheaper materials if you paid for high-quality ones.
Doing so would be considered a breach of contract, and you can sue the contractor.
As the homeowner, you are assured you get what you paid for.
There is no doubt that accurate quotations offer fertile grounds upon which construction projects thrive.
Homeowners are advised to get a quote before commencing any renovation or construction project.