Are you considering putting your home on the market in the near future?
Most homeowners try to squeeze as much profit as possible from their home purchase, and for good reason.
In addition to ensuring you get enough money to pay off your mortgage, anything extra can also help you buy your new home.
The more money you earn, the more you can apply to your new home purchase, thus bringing down your monthly payments.
If you plan on downsizing, you may want to maximize your earnings to fund your retirement, a child's college education, or the start of a new business.
Either way, here are a few home projects to consider before selling your home.
Make Minor Repairs
The more minor repairs that your home needs, the more likely interested buyers will be to offer less than the asking price.
Try to complete any projects that you started while living in the home.
Make a list of necessary repairs, including both the ones that you can do on your own and the ones that may require the services of a professional.
A few examples of minor repairs to make include swapping out broken hardware, changing out a broken door, or fixing windows with loose seals.
Give the Home a Deep Cleaning
Giving your home a deep cleaning before moving is important for a few reasons.
For one, a clean home is likely to appeal more to shoppers.
As buyers view your home, they're more likely to be able to picture themselves living in the home if it's clean.
Additionally, homes that require cleaning before the buyer can move in are likely to lead to negotiations or lower offers.
Sweep and mop all hardwood floors. Wipe down all windows. Steam clean any curtains you plan on leaving behind.
This is also a good time to schedule your carpet cleaning service in Nashville, TN.
Selling a home with stained or outdated carpet is going to be much more difficult than one with freshly cleaned floors.
While some homeowners may choose to replace all the carpets in their home before selling, you may be able to save a little money and have them professionally cleaned instead.
Invest in Professional Landscaping
Professional landscaping boosts your home's curb appeal.
This means that potential buyers get a good impression of your home from the moment they drive up to it.
Make sure all basic landscaping tasks are completed before listing, including mowing the lawn and removing any overgrown weeds.
You might also plant fresh flowers and have your yard edged and fertilized.
Pay special attention to any outdoor entertaining areas, as these can help sell your home for maximum dollar.
Inspect and Repair the Roof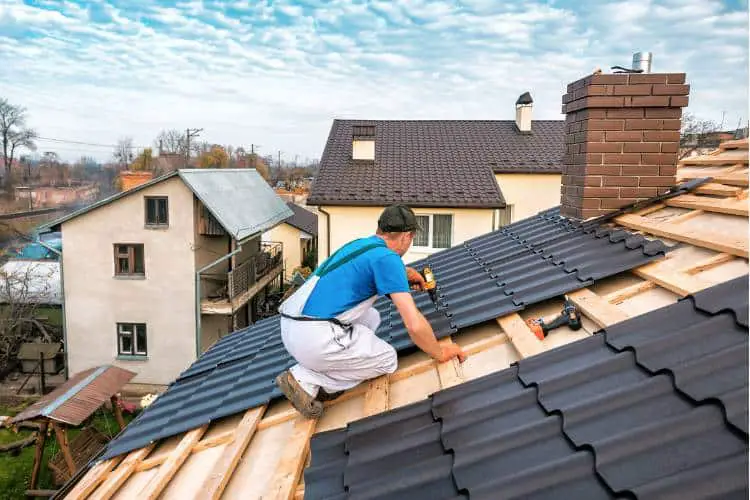 The roof is one of the biggest negotiating factors when selling a home.
This is also because repairing and replacing the roof can be one of the most expensive projects for a homeowner, meaning it's only natural that buyers want to ensure it's in good condition.
Taking the time to have your roof inspected and any necessary repairs made can give potential buyers the confidence they need to offer your full asking price.
A few necessary roof repairs to focus on include shingle wear and tear, cracking, blistering, and moss growth.
Refinish Hardwood Floors
Refinishing any hardwood floors in the home creates a seamless, open floor appearance that today's home buyers enjoy.
Refinished hardwood floors not only look better, but they also are easier to clean.
Additionally, refinished hardwood floors are less likely to be damaged by small children or pets, which otherwise could deter some homeowners from making an offer or lead to them offering less than your asking price.
Some homeowners may also want to stain their hardwood floors to make them look fresher and newer.
Matching your hardwood floors to the other materials in the home can help create a consistent design throughout each room.
Move Your Stuff Out
If possible, moving your personal stuff out of the home before scheduling any showings can make a huge difference.
Homeowners find it harder to imagine themselves and their own families living in a home when it's filled with the previous owner's furniture, photographs, decorations, and clothing.
If possible, move all personal belongings into the garage or a temporary storage shed.
If you buy a house before moving, you can make the move before listing your home.
Even listing photographs free of your personal belongings can attract more buyers as they can better see the size and layout of each room in the house.
Earn top dollar for your home by making minor repairs and deep cleaning all carpets before listing the property.
Today's homeowners want to buy a property that they can turn into their own, and that means removing all traces of you and your belongings.