Leaving the house on cold winter mornings is usually not associated with anything pleasant. We try to protect our cold hands with gloves and hide them in our pockets. Wouldn't it be great to have a mug of hot drink with you to warm up your hands?
So, why shouldn't you customize it yourself instead getting one of those everyone already has? For this purpose, it is worth buying a regular, plain mug and designing your own coffee sleeve, which you can decorate with beautiful glitter words like "good morning".
Make one for your family members, too – it is going to be a perfect gift. And if you don't want to do everything yourself, get them involved. Designing coffee sleeves can be a great opportunity to spend time with your friends and family.
Below you will find tips on what is the best way to design your own cup sleeve. Use our advice and create a unique project!
Prepare the Materials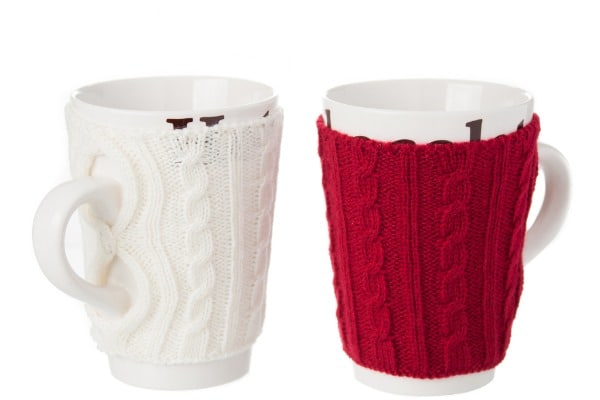 Depending on what drink you want to drink from your mug, you will need different materials from which you can make cup sleeves.
Winter Is Coming
Fall and winter are the perfect time to have delicious, steaming coffee or tea with you on your way to work or school. However, you must be careful the hot coffee doesn't burn your hands. Therefore, it is worth getting a felt or cotton material for your sleeve. This solution can be quite impressive because the felt is easy to decorate.
For example, you can use threads and colored beads and sew your name on the sleeve.
Hot Times
In summer, we prefer cold drinks rather than hot ones, for example, iced coffee. Here, sleeves made of cardboard are a great solution. Colorful felt-tip pens or glitter with glue will serve as a wonderful decoration, and you will be able to customize the sleeve as you wish.
Eco-Friendly Solution
When you think about creating your own cup sleeve, you can use almost anything you have at hand. Following the zero-waste principle, use the old cardboard or your old favorite jeans.
Despite being the most comfortable in the world, those jeans are no longer suitable for wearing because, for example, holes have been worn in them.
Prepare scissors, cut out a few of the same fabric pieces, and sew them together to form a thick heat-insulating layer.
Cutting the Coffee Sleeve Template
Choose the mug on which you want to put the cup sleeve and measure its circumference – see below video.
You need to use a conical shape cup and measure it exactly where you want the sleeve to be.
Draw a pattern on a piece of paper that will be used for matching it to the cup. You do not want to cut the cup sleeve out of felt or cardboard right away, because you just want to adjust the sleeve size for now.
Minor corrections are still waiting for you, and it is better to do them on a regular sheet than on specially prepared material.
Once you have adjusted the template, put it against a cotton canvas, cardboard, or other materials of your choice.
Outline it and carefully cut out the pattern leaving a margin for sewing the two ends together. The sleeve can be cut straight or with special scissors that leave cloves or waves on the fabric's edge.
Decorating the Cup Sleeve
Decorating is the most enjoyable part of creating your cup sleeve. You can run your imagination wild and write or draw whatever you want on the sleeve. It will also be interesting to print a funny picture if you decided to use cardboard to create a sleeve.
Colorful inscriptions will surely brighten your day and make a smile appear on your face every morning.
Sewing a Coffee Sleeve
Depending on your skills and the equipment you have at home, you can sew the cup sleeve by hand with a needle and thread, or use a sewing machine. You can also hand over the last part to someone who is more experienced in such manual work.
If you have a piece of cotton or felt – sew it on the other side and then turn it over. In this way, you will hide the seam, and the cup sleeve will look aesthetically pleasing.
It is enough to put together a cardboard sleeve with glue. Plain paper glue may not be enough, though. Ask in the store for a strong adhesive that will resist the heat of the hot drink.
Conclusion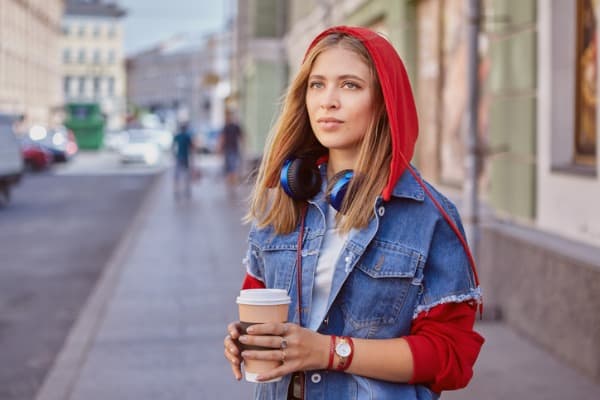 Creating your own cup sleeve can be great fun for the whole family. You could spend an afternoon playing cutting out the gorgeous sleeve patterns. Even children who like to decorate cup sleeves can be involved in it.
In the end, each family member will have their own unique cup sleeve, which they can take to work or school every morning. A warm, tasty drink to start the day, with a self-designed accent, makes every day better!