The best way to save money while shopping is to buy what you need. In-store shopping is full of tempting impulse buys, but resist them and stick to your list.
Plus, only walk into the store if you know what you need and how much you want to spend.
Shopping for appliances can be a daunting task. Appliances are expensive, and it isn't easy to find the best deals. Several stores offer appliances on a budget in the UK.
These include Currys, Argos, John Lewis, and Tesco. Then there is Furniture Village. Just for the record, here are some fantastic discounts offered by Samsung.
Various UK Stores That Sell Low-Cost Appliances
Currys is the best store for appliances on a budget in the UK because it has a wide range of products from major brands such as Samsung, LG, Philips, and many more.
Argos is also a good option for those looking for a low-cost appliance because it offers discounts and deals on products throughout the year.
Tesco is another store that offers appliances on a budget in the UK.
It has an extensive range of products, which include refrigerators, washing machines, and many more household items at affordable prices.
John Lewis sells good appliances at reasonable prices, but it doesn't have as many options as other stores.
With so many appliances to choose from, it can be difficult to narrow the list down and find one that suits your budget.
The best way to do this is to shop around and ask a few questions. For example, do you need an appliance that can be easily installed in your kitchen, or would a free-standing appliance work better for you?
How to Get Cheap Deals on Appliances Online
Finding cheap appliances online is a great way to save money. The good thing about shopping for appliances online is that you can find the best deals.
The first step in finding cheap appliances online is knowing what you are looking for.
Knowing what appliance you need and how much you are willing to spend on it is important before looking for it.
Appliances are one of the most expensive things that people buy. Their prices can range from a few hundred to a few thousand pounds.
Buying appliances on the high street is not an option for those looking for cheap deals because they are usually priced at the higher end of the spectrum.
However, there is a solution to this problem: shopping online in the UK market.
All you need to do is find an online store that sells appliances and then go through their selection of products until you find something that suits your budget and needs.
You will be able to find a good variety of products, which means that you will have more options to choose from when it comes to finding what you want at a price that suits your needs.
Things You Should Know About Buying Appliances Online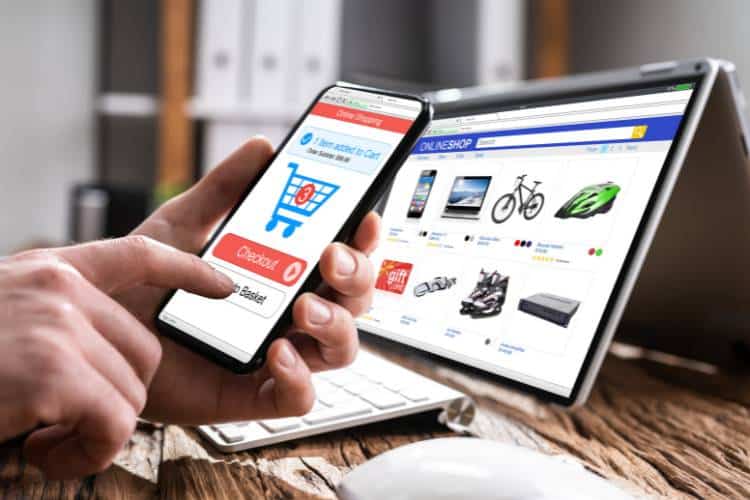 Buying appliances online is a trend that is becoming more popular.
The convenience of ordering something from the comfort of your home and the wide range of online products are some of the reasons why this trend has become so popular.
Some folks go as far as to shop for unique kitchen appliances from Dolce&Gabbana, who is known for making stunning kitchen appliances.
However, it is important to know that there are also downsides to buying appliances online.
For example, you may only get a feel for the product after you purchase it, which can lead to disappointment when it arrives at your doorstep.
How to Find Discount Deals on Appliances
The best way to find appliance deals is to sign up for email alerts from sites like Appliance Direct.
If you are looking for a specific appliance, you should use the search bar on their homepage to find the right deal. This will allow you to see all of their products on sale.
You can also use their price filter option to look at appliances within your budget range.
What You Need to Know About UK Shops and Their Pricing Policy
The price of goods and services in the UK is not fixed. This means that the costs of goods or services can vary from retailer to retailer. The pricing policy for shops is also different.
Pricing policies are different for different shops, even for those that sell the same goods or services.
For example, a shop might offer discounts on certain items at certain times of the day or week, while another might not.
Final Words
The conclusion of the matter is that buying appliances in the UK can be a tricky business.
The best way to ensure you are getting a quality product is to do your research before buying. Do not forget to visit caughtonawhim.com for some pointers in the right direction.