Renovating your home can seem like a daunting task, especially if you've never embarked on the renovation journey before.
For many homeowners, WRents.com says renovating any of the spaces in your home can easily feel overwhelming, even if you made a plan prior to starting your projects.
From installing RTA cabinets to laying down new floors, there are lots of tasks to complete before you can say that you've fully renovated your home.
For homeowners looking to integrate timeless styles into their renovation design, those tasks can take even longer.
To achieve a timeless style in your home renovation, it's important to choose all the correct design elements.
It takes a large attention to detail that not all homeowners have the time or patience for.
Here's how you can keep your home renovation timeless, regardless of where you are in your home renovation timeline.
Keep It Simple
Simplicity is timeless. Avoid cramming in too many patterns, colors or textures into your design.
A timeless style is one that can withstand the test of time, and simple designs do just that.
That doesn't mean you have to be boring, though — consider using a monochromatic color scheme with small pops of the same color throughout your spaces. This will ensure your rooms don't clash!
Use White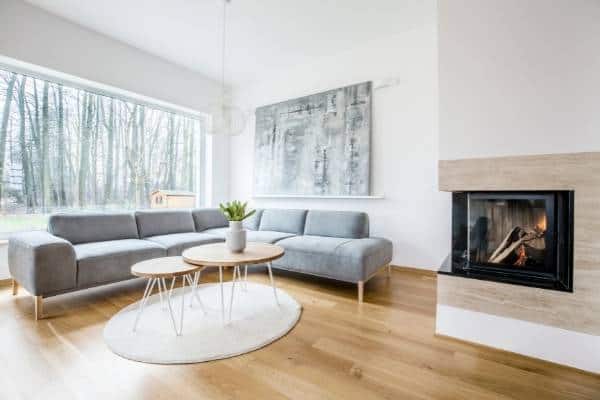 White is the color that has been in homes for generations, and it will continue to be an important color choice for homeowners in the future.
The color white in homes signifies cleanliness and neatness, something that's important to have in interior design. The color white is seen in a variety of interior design aesthetics.
From farmhouse style white cabinets in the kitchen to white ceilings with crown molding in a Victorian home, the color white is everywhere.
If you're looking to create a timeless style in your home renovation, then using the color white is an absolute necessity.
Think Cozy
A cozy space is a timeless one. Your cozy space doesn't have to seem crowded, though. Plenty of cozy spaces make use of a variety of unique storage solutions.
From storage in your couch chaise for all your thick blankets to wire baskets for all your pets' toys in your entryway, a timeless space is one that feels cozy and inviting.
Having a candle or two placed on the coffee table or even a small gallery of photos of you and your friends will go a long way in making the space feel intimate and lived in.
Go Natural
Natural elements are important in a timeless style. Bits of wood, stone and even using natural textures such as linen or wool will make your space feel like it's withstood the test of time.
Add them in unique ways, too, such as a linen table runner for your dining room or even a wooden decorative sign in your hallway.
Using natural elements is perfect for your timeless style because they're elements that have been around for years — and will continue to be in years to come.
Another increasingly popular way to incorporate natural elements into interior design is by using brick veneer.
The rustic charm of exposed brick is easily integrated into various design themes.
Brick veneer comes in a variety of styles and colors, allowing you to choose the one that best complements your overall design scheme.
You can begin your research before your renovation process to have the exact hue and finish of the material.
For example, if you search brick veneer in Canada, you will get great options to choose from, but in some other locations, it may become a bit of a challenge.
So, it's essential to start by defining the specific look and feel you want to achieve in your space.
Prioritize Functionality
Functional homes are timeless. Don't add in a bunch of tech-savvy features if you're never going to use them. Chances are, no one else will, either.
Plus, technology is always changing, and homeowners are constantly racing to add in the latest items just to say their home features the latest technology.
For homeowners looking for a timeless style, functionality is much more important. Will you really use that TV in your kitchen? Probably not.
Or the communication system throughout the home? Don't waste your money opening drywall to run the electrical lines. Instead, focus on adding items you'll use during your time there.
Get furniture that makes sense for your space rather than items that are simply for aesthetics.
Avoid Too Many Trendy Items
While keeping up with some trends in your home is important, you shouldn't put too much in your home, especially if you're going for a timeless style.
A timeless style isn't one that changes with the current trends. Instead, it's one that uses items that continue to stay in style for decades.
Simple lines, neutral colors and even statement patterns like stripes are all good ideas for your timeless style home design.
Keeping this in mind when choosing all the items for your home will go a long way in ensuring you stick with a timeless design.
Use Neutrals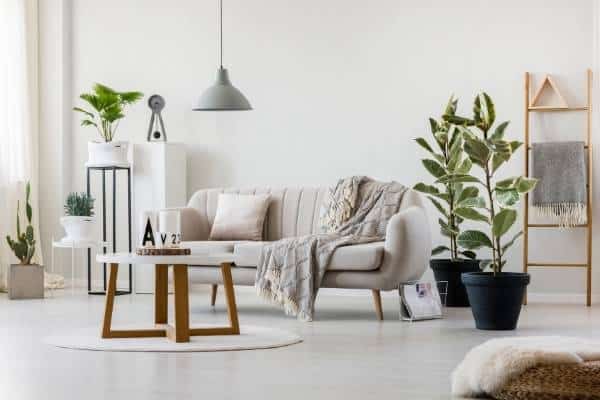 Neutral colors are always a good idea in timelessly styled interior designs. Neutral colors allow you to add small pops of color for trend purposes without taking too much away from the overall space.
Grays, white, browns and black are all good neutrals to use in your design. White makes things clean and crisp, while black is good at adding contrast.
Browns turn spaces warm and inviting, while grays tie everything together and neutralize bright colors. Neutrals are also good for homeowners wishing to invoke some color psychology in their spaces.
While colors like yellow and blue can make people feel happy and calm, having neutrals around can keep people peaceful.
Neutrals balance out any brighter shades you choose for your space, such as red, orange or even green.
Consider implementing brighter colors in different seasons rather than keeping them as staples in your home all year long.
Add Flowers
Having flowers and greenery on display in your home will keep it timeless. Seasonal flowers are a great choice for homeowners because it allows you to choose items that can be found that particular season, but you can also get many flowers in a variety of colors that can be great additions to seasonal decor.
Many homeowners of timelessly styled homes will choose flowers with neutral colors so that they look perfectly in place at any time of the year.
However, many flowers are poisonous to pets and cause allergic reactions in humans, so if you're worried how the flowers in your home might affect others, consider getting some silks from your local craft store to use instead.
The best part? You don't have to water them!