Old apartments can come at a bargain, with prices that leave you extra room in your budget to compensate for the shortcomings of the place.
If you plan on living there for a long time, you can integrate these upgrades over time. Not all the changes may be necessary, but each one has a purpose targeted to allow you to live life.
When you do not focus on making things work, you have more time and energy for things that matter.
Repair or Replace Your Appliances

Not all places come with faulty or outdated appliances, so this is optional.
Your apartment can come semi-furnished, which means you probably have the basics for the kitchen and bathroom, or fully furnished, with everything you need from bed frames to chairs.
Focus on your kitchen and laundry situation. Are you familiar with the model?
Give it a couple of test runs and ask yourself if it does the job to your standards. You can never be too sure. Old models that are poorly cared for can cause accidents that could destroy your things or injure you.
Replace the Floor
In apartments with old carpet, you could consider replacing the flooring with vinyl wood flooring.
This type of extra expense might seem unnecessary at first.
However, you should think about it, especially when you are living with young children and pets that can create messes and bring on additional wear and tear every day.
The cost of the new flooring, whether it's laminate, wood, or vinyl glue down flooring is cheaper when compared to the time and effort of cleaning the carpet yourself, or even having a carpet cleaning company come in every couple of months.
And if you are a renting your apartment, the landlord may charge you more for deeper carpet cleaning.
Get New Light Bulbs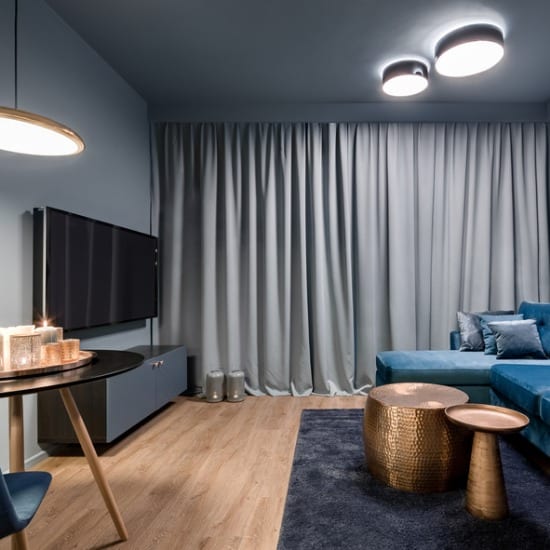 Light bulbs have a relatively long lifespan; it takes a while for bulbs to go completely dark. However, they do age.
The light might not be strong enough for you to see what you are doing entirely.
Besides having dim bulbs, you should also keep a look out for bulbs that are not strong enough to light up your whole space.
Do a quick compare and contrast with a new light, or strategically add extra light sources like lamps.
Settling for poor lighting might seem okay in the present, but it has long-term repercussions. Keep everything well-lit.
Dress the Place Up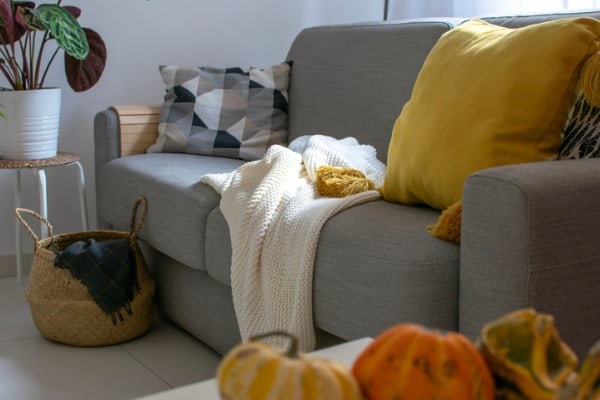 After you have covered all the basics, the rest depends on how you style the rest of the space.
Replacing old blinds with semi-opaque curtains, adding colorful throw pillows, or hanging photographs is an excellent way to cap off the upgrade.
Decorating your apartment can help you feel more in control over your space. It will feel more like home.
It is essential to manage your home environment as well as you maintain your relationships or career. It can influence how you feel about yourself and place in life.
Old apartments don't have to be a compromise on your end where you settle for less because of inadequate housing options in your area or tightened budget strings.
Take your upgrades one project at a time, and you will feel the difference at the end of the year.