Buying Fixer Uppers: Getting Loans for the Big Job
Getting the chance to buy your own own home is the American dream we all strive for. The simple facts show that more than 60% of Americans own their own home. And that statistic has been true since the 1960s.
However, the road to home ownership isn't always easy. Prices are high in many parts of the country, especially the desirable ones. Saving enough money to buy a home outright with cash is not an option for many people.
Even feeling financially stable enough to take out a loan can be intimidating for some people.
One way to try to maximize the investment is to buy a home that needs repairs.
Once you perform the repairs, you can sell it for a handy profit that you can use to buy a home one step closer to your dream home.
But how do you afford both the home and the cost of repairs? Can you get a home loan for more than the purchase price?
Yes! Though there are restrictions, you can get a loan with extra room for renovations when you are buying a house. You can find all the relevant information on the requirements and the process related to your project online.
FHA 203(k) Home Repair Loan
If you know anything about home mortgages, you probably are already aware of FHA (Federal Housing Administration) loans.
FHA loans make it possible to take out a home mortgage with only a 3.5% down payment. This opens up home ownership to a lot of Americans who otherwise couldn't afford it.
The FHA comes to the rescue again for those looking to buy fixer-uppers with the 203(k) mortgage. There are two types of this loan–the 203(k) standard and the 203(k) limited.
203(k) Standard Loan
The 203(k) standard loan is a fairly broad and generous loan. As long as there's an original foundation that's over a year old you can get this loan and use the money to renovate or rebuild.
The cost of the repairs must be at least $5,000. The homeowner must hire a 203(k) consultant who will inspect the home and help oversee the work.
The repairs must augment the value of the home and the amount you can borrow is capped at 110% of the estimated value of the finished home.
The credit score requirements are fairly generous as well. That's good news for the 30% of Americans with credit scores under 601.
You can get a loan with a score of 580 and if you can swing a 10% down payment the requirement drops to 500.
Of course, these are the FHA requirements. Your chosen lender may have stricter requirements.
So if one lender turns you down, don't hesitate to try a different one. Hunter Galloway offers some great tips here for finding the right lender for your needs.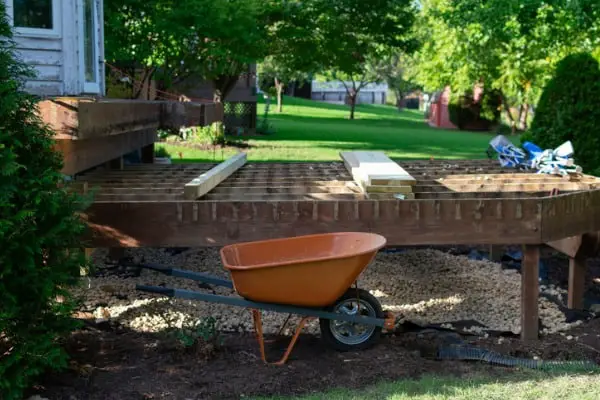 203(k) Limited Loan
But what if the property you're considering doesn't need super extensive repairs? In that case, you would turn to the 203(k) limited loan.
This loan has no minimum repair amount but it does have a maximum of $35,000 over the purchase price.
The money can be used for any repairs that don't involve modifying the structure. This can be anything from furnace repair to a new deck.
The big disadvantage to a 203(k) loan is that you can never get rid of the mortgage insurance.
Typically, you can stop paying mortgage insurance on an FHA loan once your home equity reaches 20%. That's not an option with the 203(k) loan.
Additionally, these FHA loans are available to owner occupants only. An investor cannot use this loan to fix up a rental property.
Fannie Mae HomeStyle Renovation Loan
If you are an investor looking for this option, take a look at the HomeStyle Renovation loan.
You'll have to have a 15% down payment as an investor, but it's a great option as opposed to taking out a hard money loan or maxing out your credit cards.
If you're the owner occupant, you can take out this loan with only 5% down.
The amount you can take out is limited to either 95% of the purchase price plus the cost of repairs or 95% of the estimated worth of the completed home.
The credit score requirements are a bit stricter. In order to qualify for a down payment under 25%, you must have a score of 680 or above.
Additionally, if your debt-to-income ratio falls between 36-45% the credit score requirement goes up to 700.
A Further Advance
Another option if you've moved from a house rental arrangement and have purchased the home, is to request a further advance on your mortgage.
The advantage to this option is that the terms for this type of loan are typically better than a personal loan.
However, keep in mind that even though the interest rate is lower, the loan may be more expensive.
This is because you can request longer repayment terms, which can add to the cost of your loan over time.
A further advance is a very flexible option. You don't even have to invest the funds in your home.
However, since the loan is tied to your home it's smarter not to use this type of loan to pay for other things or pay off other loans.
This minimizes the risk of losing your investment if you become unable to make your payments at any point.
So, Can You Get a Home Loan for More Than the Purchase Price?
Buying a fixer-upper can be a great way to maximize your investment in a new home.
Plus, you can customize or add the personal touches to a home that you've always dreamed about.
But affording the repairs can be difficult when you're already trying to save enough for the down payment.
If you have been wondering "can you get a home loan for more than the purchase price?" Now you know. There are a few great options for making this happen.