Are you planning to get waterproofing services for your home basement? Is it inevitable that the next big rain could cause moisture or worse, leakage issues in your basement?
Of course you're mostly focused on getting your below-the-ground space in your house protected but it's important not to rush the process of hiring the right professionals for the job.
This is one repair you want to get right!
You must consider some important points before hiring foundation repair experts.
1.Inside or Outside Repair
You can address dampness in the basement via either interior or exterior waterproofing.
When your basement wall starts to bow due to too much hydrostatic pressure, a quick fix is to go with what's called negative waterproofing.
In this method, a trench excavation is required inside your basement perimeter.
Although this option is affordable, it might not work as an absolute remedy to deal with rising water tables.
Sometimes, the sump pump stops working and causes flooding inside the basement.
So as a backup plan, it's best to get solid exterior waterproofing in place.
In case of exterior or positive side waterproofing, foundation contractors start excavation along with foundation footers almost seven to eight feet down.
It goes without saying that this is a lot of work as it requires heavy machinery to move that much soil while being careful around your house's foundation.
After that, they repair cracks and do waterproof membrane installation.
In case existing pipes need replacement or repair, they perform this job.
In other words, this approach consists of both addressing the damages and setting up the best way to prevent water from penetrating your home at the foundation and below ground.
Installation of drain tile is the best option as drain tile sits in the basement and captures excess water, which never finds its way toward foundation tile.
2. Disruption
When a repair involves soil excavation, then the home (not to mention your life for a moment!) will be disrupted.
Whether excavation happens inside or outside, you need to deal with dirt and other mess.
Always hire those foundation experts who promise less disruption and a mess-free job.
Ask questions upfront about their process while working and their ability to return your home and landscaping back to how it was the best way possible.
3. Quick Vs.Long Term Fix
If you don't have time to wait for weeks with exterior waterproofing solutions, there are a couple of approaches.
Primarily, you should seek quick fixes like filling the cracks with polyurethane injections or buying a humidifier to control excess moisture.
In fact, a reputable service should tell you the first step they'll do is get your interior space and all building materials dry before starting any other work.
It's ok if they hire this "damage/cleanup" out but it's a good sign when this is their first course of action.
When you are not in a hurry and want a fix that offers benefits in the long run, extensive repair is a must.
After inspections, the contractor will suggest some repair options. From installing vapor barriers to encapsulations, multiple solutions are available.
However, homeowners must seek a long-term fix. A quick fix solves the problem, but it reappears again and requires you to spend money again.
Instead of investing money, again and again, a one-time investment will save you from all the trouble and offer you the ultimate peace of mind.
4. Repair Now or Wait
Often, you are in a situation where you don't know whether to hire contractors or wait immediately.
Fortunately, there are a few things in this situation that can help you with this decision.
If you notice horizontal cracks on walls, they happen due to concrete settlement over time.
You can stay in this scenario. However, when diagonal cracks appear on your wall, you shouldn't wait but seek immediate help from contractors.
You're probably already aware of this threat, but if you notice mold development, and it starts spreading, then immediate action is required.
Sometimes, home repairs just can't wait, and when it comes to live mold, this is certainly one of them!
Doing nothing about this situation means dealing with multiple health concerns potentially sooner or later.
Unfortunately, too much exposure to the allergen causes skin or other health problems.
5. Cost Consideration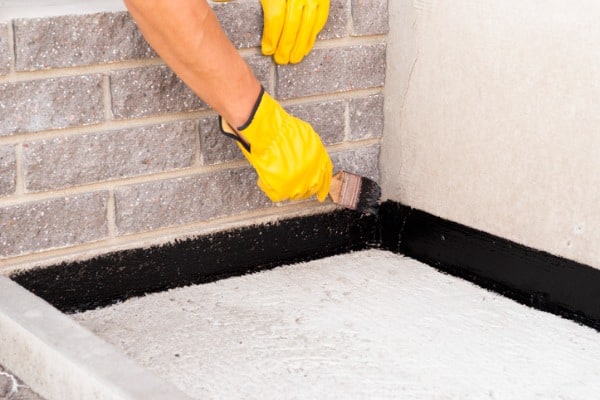 When you plan on waterproofing your basement, you've got to set a budget as well.
Keep in mind that whatever you spend now in fixing any damage and getting your home protected will go a long way towards eliminating any future costly events.
Even if you sell your home in the coming years, you can use the waterproofing as a selling point to put any new owner's mind at ease.
Now the question is how much money you need to spend. Well, the cost of repair depends on the extent of the problem.
You need to hire foundation repair experts; they will do a free inspection and provide you with an estimate of all repair work as well as the waterproofing process used to protect your home.
After this estimate, cost evaluation will become a simpler process for you.