These cute little bow shoe clips are the perfect way to make a pair of old soles feel shiny and new again.
My favorite part is that you can make these accessories in any color of course. Your only limitations are your imagination and the ribbon you have access to.
Are you ready to make your own?
How to Make Your Own Bow Shoe Clips:
Here are the materials you'll need for this project. Pretty much everything, you should have on hand if you're the crafty type.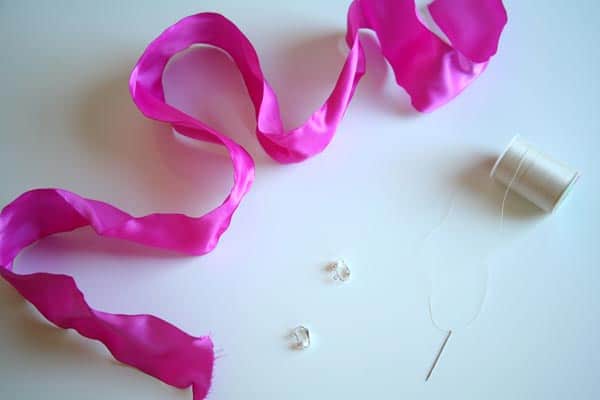 Ribbon (the ribbon I used had a bit of wire in it which helped the bow keep its shape)
Clip on earrings
Needle and thread
Now let's get to the steps:
All you have to do is make a bow with the ribbon and then sew the clip on earring to the back like so…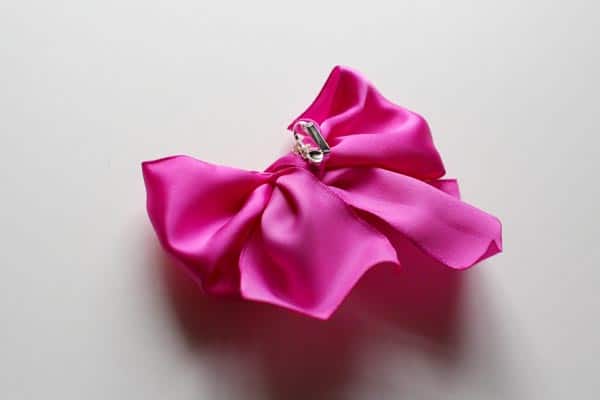 Clip your fancy, new bows on your shoes and you are good to go…
As you walk around or sit down and unconsciously shift your feet around, the bows may rotate around from their originally position. This doesn't happen a lot, but it can .
All I can say is try not to focus on it (unless they turn completely around!). If they aren't perfectly centered, they will still look good. Try some new, stronger clips if needed.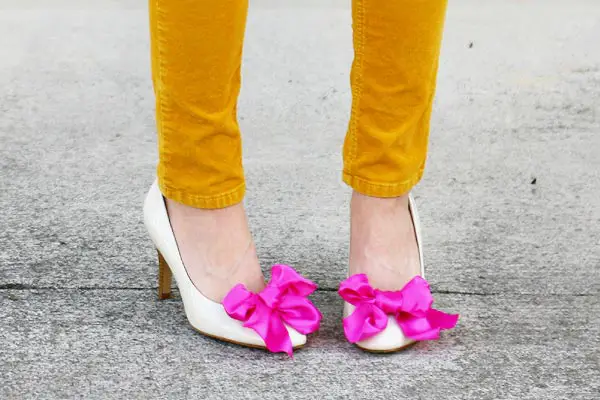 And if you wanted to mix things up a little bit, you could even wear them on the back…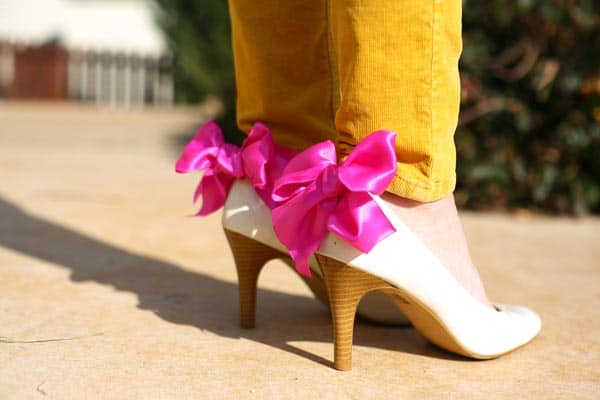 These clip-on show bows were definitely made for walking!
Have fun choosing which shoes to try this out on. Get plenty of ribbon too, because once you make one pair, you'll see how easy this is and be hooked and ready to try this on many of your heeled shoes.
If you liked this tutorial, be sure to check out the Pom Pom Shoe Clip Tutorial as well. It is guaranteed to add a little spring to your step.