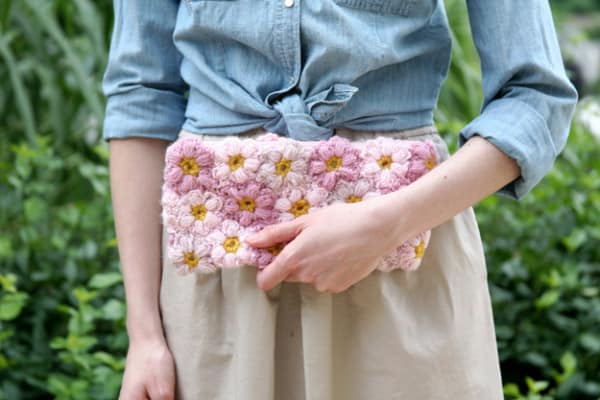 Remember all those pretty Mollie Flowers I was crocheting a while back? Well, this adorable little clutch is what I made with them! I was inspired by the Pouf Purse design by April Garwood, which was featured in an issue of Crochet Today!. The pattern is so feminine and pretty.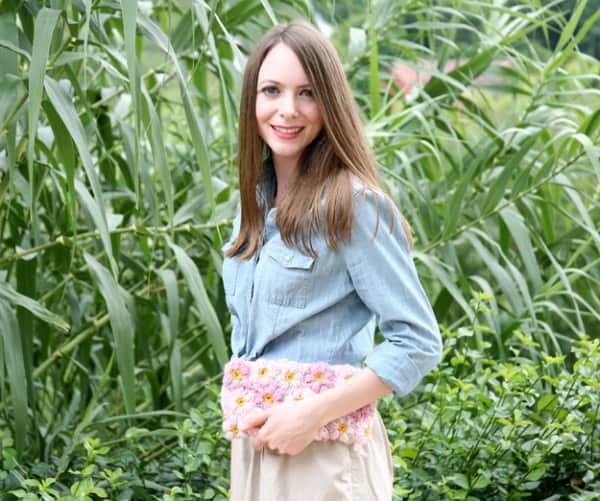 Here you can see bits and pieces of my progress…
1. Making Mollie Flowers was a lot of fun! I used some pretty blush toned yarns and a nice mustard for a pop of yellow in the centers. (P.S. If you like the mollie flowers, I found a couple of helpful tutorials here and here.)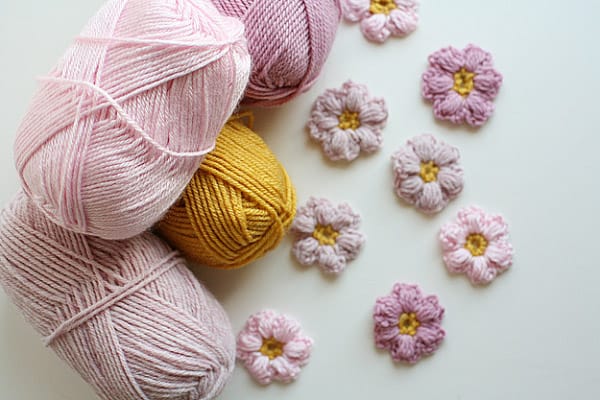 2. Seaming the flowers together took a bit of time.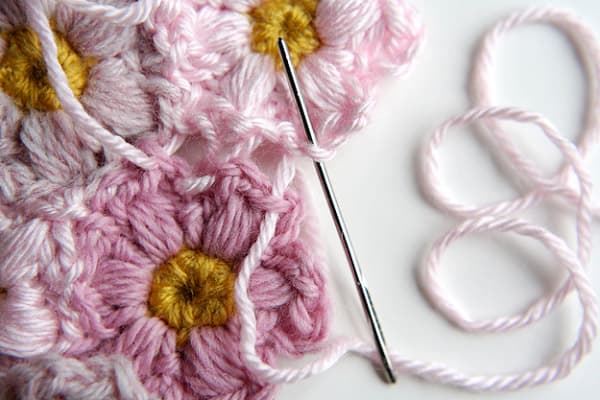 3. I sewed together a sweet little zipper pouch in a coordinating polka dot material. It was my first time sewing a pouch like this and inserting a standard zipper, so that was a fun challenge.
I found this video tutorial by I Heart Stitching really helpful in putting this together.
If you don't sew, you could easily buy a zippered pouch and make your flowers cover the dimensions.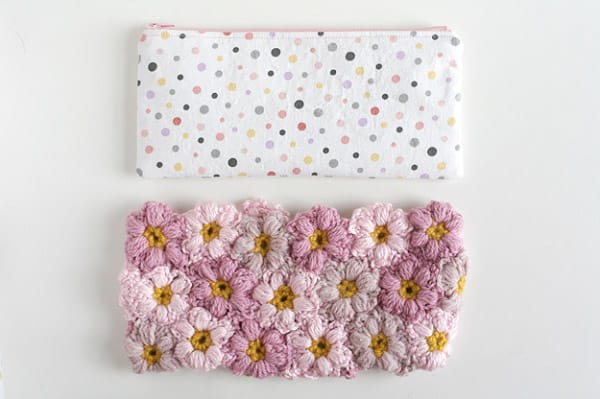 4. In went the pouch…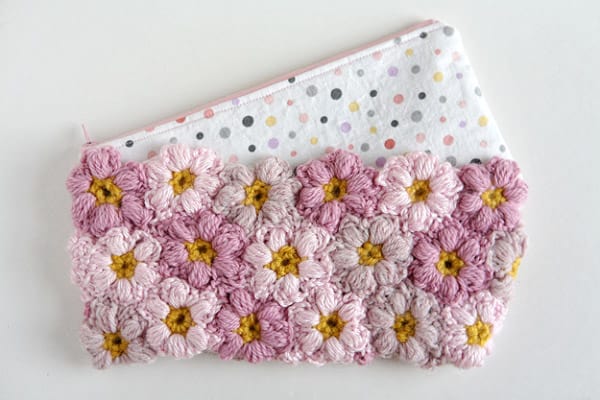 5. A little bit of stitching finished it up.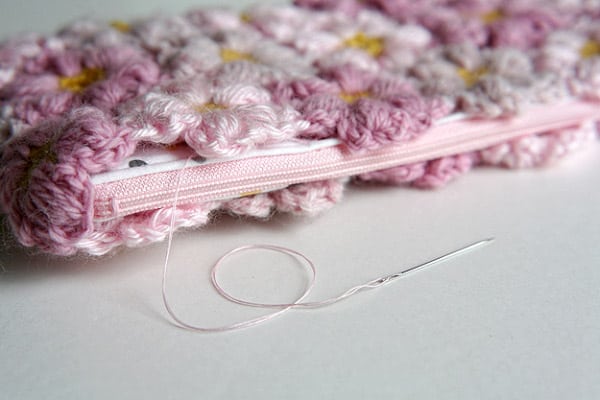 And, that was it! I love how sweet this little clutch is. The original pattern called for a chain shoulder strap, but I like the simplicity of leaving it as a clutch.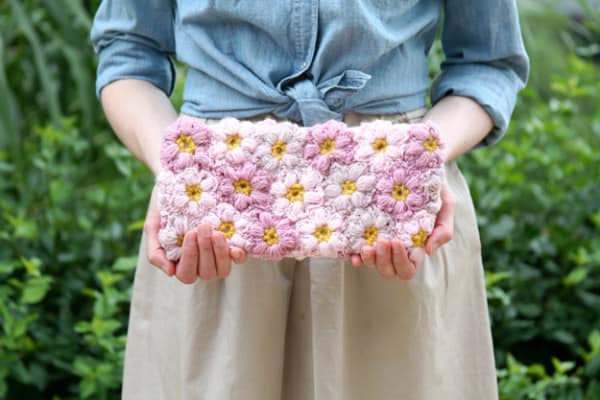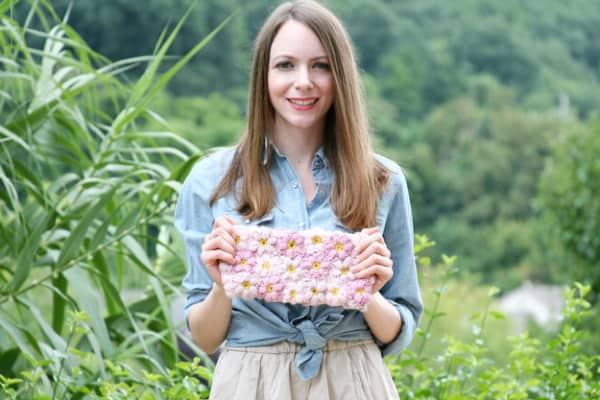 The polka dot material is a fun surprise on the inside…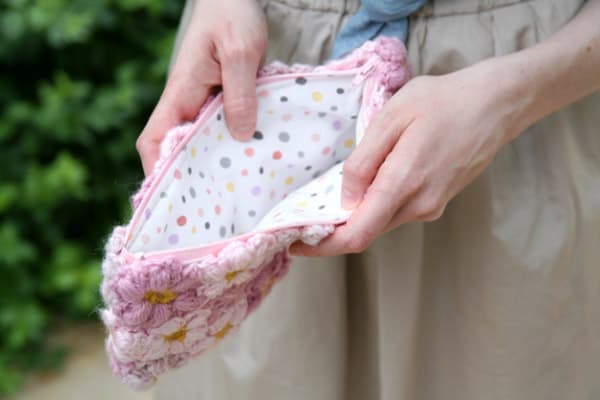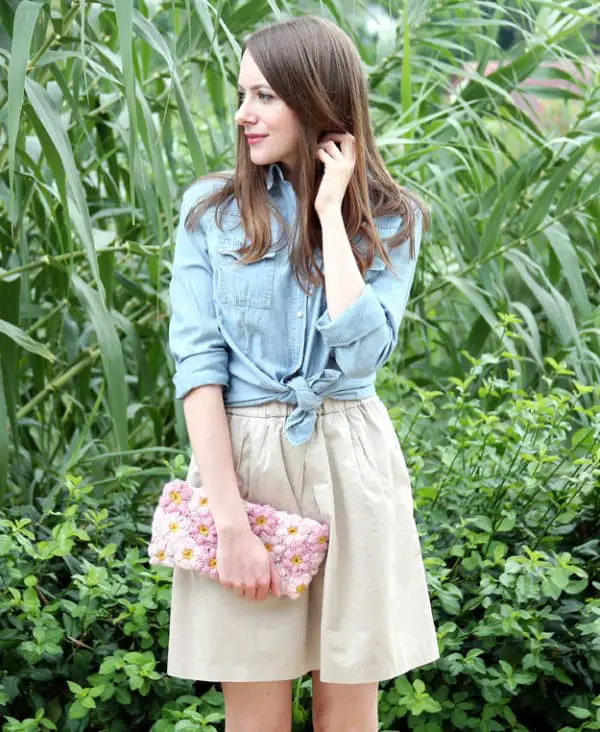 Project Details:
Pattern: Inspired by Pouf Purse by April Garwood, May/June 2013 Issue of Crochet Today!
Yarn: Various blush tones and a mustard from my stash. (This is a great stash bustin' project!)
Difficulty: Intermediate
Skills: seaming motifs together, sewing a zippered pouch
I really love the texture the flowers add to the clutch. I'm even thinking of making another clutch using the daisy flower pattern I created recently. That could be a fun twist on the floral motif!
Stay tuned, because my next crochet project is the Blooming Bolero from the May/June 2008 Issue of Crochet Today!. I'm hoping to wrap it up soon so that I can get a few wears in before fall weather arrives and it gets too chilly. You can see some of my progress over on Instagram here and here.
Be sure to follow along with me on Instagram for more sneak peeks of upcoming projects!
So, are you guys like me and still hung up on summer projects, or are you already looking ahead to fall?