Setting out on the adventure of building your dream house in Georgia is an exciting endeavor.
From envisioning the layout to selecting the perfect finishing touches, every step requires careful planning and execution.
One of the most critical decisions you'll make is choosing the right general contractor to bring your vision to life, as a skilled and experienced general contractor can greatly impact the success of your project.
In this guide, we will delve into the key factors you need to consider when selecting the best general contractor in Georgia for your dream house project.
What To Consider Before Hiring Your Contractor
Building your dream home is not just about erecting walls and adding a roof; it's about creating a space that reflects your unique lifestyle and aspirations.
Your dream house should be a testament to your own vision, incorporating elements that resonate with your personality.
The right general contractor understands the importance of translating your ideas into reality, and they collaborate with you from the conceptualization stage, ensuring that your preferences are integrated seamlessly into the design and construction process.
Let's have a look at some of the key aspects you should consider when hiring the right person for the job.
1. Experience and Expertise
A cornerstone of selecting the right general contractor is evaluating their experience and expertise.
Look for contractors with a proven track record of successfully completing residential projects in Georgia.
Consider their familiarity with local building codes, regulations, and construction practices specific to the region.
An experienced contractor is more likely to navigate the complexities of your project smoothly.
2. Georgia General Contractor License
The first step in assessing a potential general contractor is to verify their license.
Licensing demonstrates the contractor's commitment to professionalism and adherence to state regulations.
A licensed contractor has met specific requirements and possesses the necessary skills to manage construction projects safely and efficiently.
They have undergone formal training, enrolled in Georgia general contractor license exam preparation courses to prepare themselves, and passed a rigorous exam to test their skills.
3. Reputation and References
Research the contractor's reputation within the industry and among previous clients.
Online reviews, testimonials, and references can provide valuable insights into the contractor's work ethic, communication skills, and project management capabilities.
Reach out to previous clients to inquire about their experience working with the contractor and the quality of the finished project.
4. Portfolio of Completed Projects
Examine the contractor's portfolio to gain an understanding of their capabilities and style.
A diverse portfolio showcases their versatility and ability to cater to different design preferences.
Evaluate the quality of craftsmanship, attention to detail, and overall aesthetics of their past projects.
5. Clear Communication Skills
Effective communication is an essential component of a successful construction project.
During initial consultations, pay attention to how well the contractor communicates.
Are they attentive to your ideas and concerns?
Do they provide clear explanations about the construction process, timelines, and potential challenges?
A contractor who communicates transparently is more likely to keep you informed and engaged throughout the project.
6. Project Management and Timelines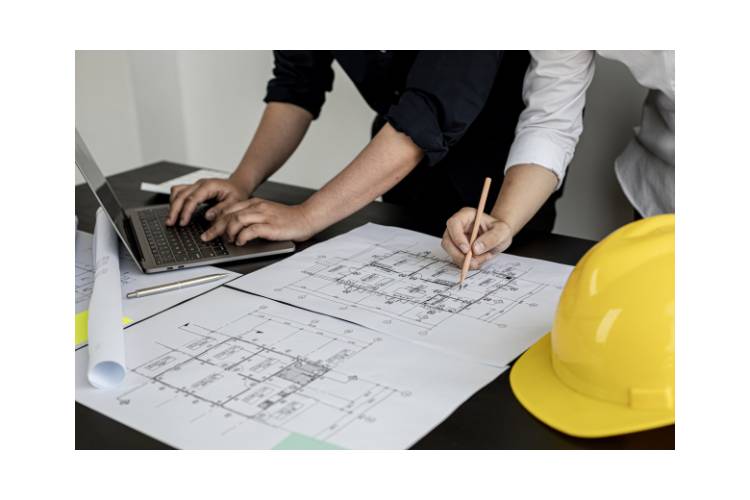 Ask the contractor about their project management approach.
A well-organized contractor will outline a comprehensive plan that includes timelines, milestones, and coordination with subcontractors.
Understand how they handle potential delays and unexpected issues to ensure your project stays on track.
7. Insurance and Bonding
Protecting your investment is crucial, so another important thing you should inquire about is the contractor's insurance coverage and bonding.
Adequate liability insurance and surety bonds provide financial protection in case of property damage, accidents, or incomplete work.
That said, it's crucial to confirm that the contractor's coverage meets the necessary requirements.
8. Attention to Budget
A reliable contractor will work with you to establish a clear budget for your project.
They should provide detailed cost estimates and help you make informed decisions about the materials as well as the design choices.
Transparency in budgeting helps avoid surprises and ensures a smoother construction process.
9. Collaboration with Subcontractors
General contractors often work with subcontractors to handle specialized tasks such as plumbing, electrical work, and roofing.
Inquire about the contractor's relationships with subcontractors and their history of collaboration.
A well-established network of skilled professionals contributes to the overall success of your project.
Conclusion
Choosing the best general contractor for your dream house project in Georgia is a decision that requires careful consideration.
An experienced and licensed contractor will guide you through the complexities of construction, ensuring your vision becomes a reality.
By evaluating factors such as experience, reputation, communication skills, and adherence to Georgia general contractor license requirements, you can confidently select a contractor who aligns with your goals and brings your dream house to life.
Remember, the right contractor is not just a builder but a partner in turning your dream into a tangible masterpiece.