There are countless persuasive reasons to select Prince Edward County, Ontario, as the ideal site for your dream residence.
In addition to its breathtaking blend of natural beauty and captivating history, this charming county is celebrated for its thriving cultural offerings and close-knit sense of community.
Allow me to outline several noteworthy factors that make hiring a custom home builder in Prince Edward County a worthy investment.
From selecting the perfect location to understanding the local architecture and regulations, we will delve into the essential elements that can help transform your vision of a dream home into a tangible and harmonious reality in this remarkable setting.
Whether you are drawn to the serene countryside, the allure of the shoreline, or the cultural richness of the county's towns, Prince Edward County offers a canvas upon which to build the home of your dreams.
Join us as we embark on this inspiring adventure of crafting your ideal abode amidst the natural splendor and rich heritage of Prince Edward County.
Beautiful Natural Surroundings
Picture the thrill of starting each day surrounded by the magnificent vistas of Prince Edward County – from its stunning sandy shores and rolling hills to its flourishing orchards, thriving vineyards, and untouched farmland.
Crafting your dream residence in this enchanting location bestows upon you the rare opportunity to bask in unparalleled natural beauty.
Moreover, you'll be able to explore captivating destinations like Sandbanks Provincial Park – an oasis for nature lovers that boasts intriguing trails leading to hidden treasures as well as exhilarating water sports or tranquil moments on the immaculate beachfront.
Thriving Food and Wine Scene
Experience the vibrant culinary landscape of Prince Edward County, where an array of wineries, breweries, cideries, and farm-to-table restaurants await.
Immerse yourself in a haven brimming with mouthwatering local dishes made from fresh produce sourced from nearby farms.
By choosing to establish your dream home here, you'll have convenient access to the region's delectable treasures and acclaimed wines that consistently earn recognition year after year.
Cultural Richness
Discover the thriving arts and culture scene in Prince Edward County.
Immerse yourself in a vibrant community of local artists, showcased through art galleries, studios, and craft shops across the county.
Experience the excitement of cultural festivals and events celebrating music, arts, and heritage all year round.
By choosing to build your dream home here, you not only become a part of this rich artistic fabric but also support a flourishing creative community.
Community Spirit
Prince Edward County has a strong sense of community, with residents who are warm and welcoming.
The county is known for its friendly, small-town atmosphere, where neighbors look out for one another and community events bring people together.
Building your dream home in Prince Edward County means becoming a part of this tight-knit community that supports and enriches each other's lives.
Heritage and History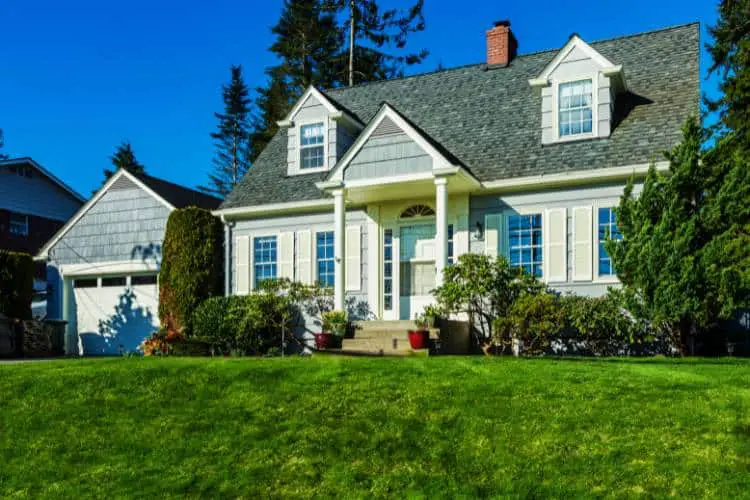 Prince Edward County is a treasure trove of history, boasting enchanting towns and villages that proudly display its heritage.
With magnificent century-old structures and significant landmarks, the county brims with architectural marvels that narrate captivating tales of bygone eras.
By constructing your dream home in Prince Edward County, you have an opportunity to immerse yourself in this opulent historical legacy and actively play a role in conserving the county's esteemed heritage.
Recreational Opportunities
Prince Edward County offers a multitude of recreational options for you to indulge in.
Immerse yourself in the stunning natural beauty as you engage in varied activities such as boating, fishing, cycling, hiking, golfing, and birdwatching.
Additionally, discover the county's enchanting parks, trails, and conservation areas that invite you to embark on thrilling explorations amidst nature's wonders.
Proximity to City Centers
Prince Edward County offers the perfect blend of rural charm and convenient proximity to major cities like Toronto, Ottawa, and Montreal.
With a peaceful country lifestyle and easy access to urban amenities, you can enjoy the best of both worlds.
Conclusion
Imagine building your dream home in Prince Edward County, where you can fully embrace the captivating landscapes, indulge in diverse culinary delights, and immerse yourself in enriching cultural experiences.
Settling down here means becoming part of a vibrant community while immersing yourself in the region's fascinating history.
With its blend of rural charm and modern amenities, this county truly offers an idyllic haven to bring your envisioned abode to life.
In concluding our exploration of building a dream home in Prince Edward County, it becomes abundantly clear that this region offers a unique and enticing canvas for turning your home ownership aspirations into reality.
With its serene landscapes, abundant natural beauty, and rich cultural tapestry, Prince Edward County presents a remarkable opportunity for those seeking a place to call home that resonates with their dreams and desires.
As you embark on this exciting endeavor, may your dream home become not only a sanctuary for you and your loved ones but also a testament to the beauty and potential that this remarkable corner of Ontario has to offer.
Welcome home to Prince Edward County, where dreams take root and flourish amidst the natural splendor and cultural richness of this exceptional region.