No one wants to damage their home when they're decorating, but when you own your own place, nailing things into the wall isn't such a big deal.
The same can't be said for apartments or other rental properties, so we've got ten awesome ideas to make your place feel fresher – without causing any damage.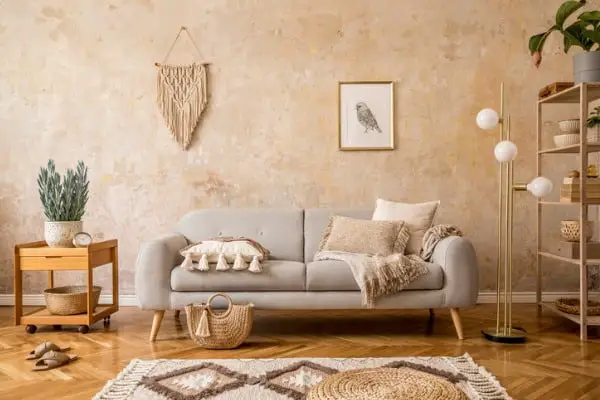 The Command Line
No, I'm not talking about your computer's text interface (thank goodness for GUIs, am I right fellow nerds?).
Rather, I'm talking about a line of products by 3M – Command Hooks, Command Strips, and other products. You can find generic variations in some areas, but the overall premise is simple.
The adhesive in these products is strong enough that you can hang things from your wall, from pictures and paintings to small plants, but gentle enough that you can remove them without damaging the paint on the wall.
Let There Be Light
The way you use lighting has a dramatic effect on your space. There are three (well, four) types of lighting: ambient lighting (for the whole room), accent lighting (for a smaller area), and task lighting (for work).
While you can't control the first, consider getting floor lamps and desk lamps. They're decorative and they add brightness to the space.
Don't neglect natural light (the fourth type of lighting), either! New curtains are a great way to change how light enters your rooms, and they come in all kinds of funky designs and colors.
Temporary Wallpaper
I've yet to meet someone who loves the taupe paint every landlord seems to use. Temporary wallpaper is a great way to add color and texture to your space without needing to paint your rooms.
It goes on and comes off easily.
Folding Screens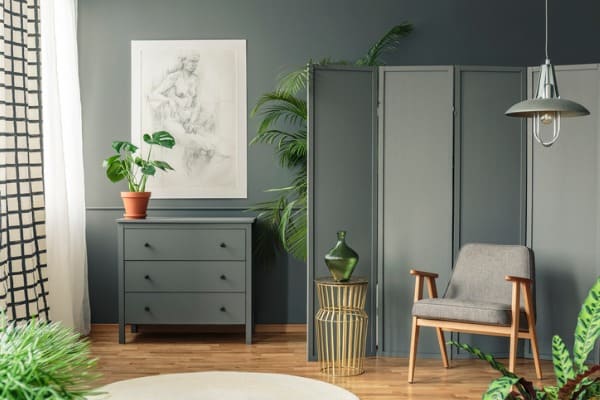 Folding screens serve a dual purpose. First, you can use them to separate spaces – in other words, you can make "rooms" where there were none before.
With so many people working from home right now, the opportunity to create a small office for yourself shouldn't be missed.
Second, folding screens are often incredibly decorative, so you might prop one against a wall in order to create pseudo wallpaper.
Mirror, Mirror
…on the wall, in order to make your room seem more spacious. The idea here is simple: in a relatively small room, use mirrors to reflect the outside world.
This is especially handy if you've got a really big window – it makes your room look more spacious, brighter, and more natural.
Area Rugs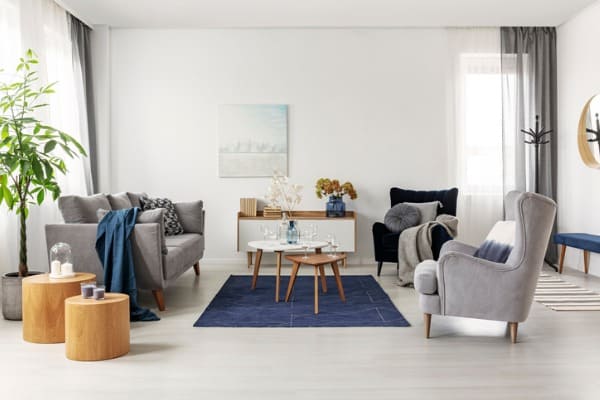 Area rugs are an incredible tool for adding life, color, and pattern into a room. You'll want to select a rug that leaves about a foot and a half of exposed floor in order to achieve the best effect.
To make your room feel bigger, opt for a borderless rug. Conversely, if you're trying to make a big room feel cozy, you should use a bordered rug. You can also check rugs SF for more collections where you can find more designs that suit your needs.
Visual tricks like this can really change the feel of a space!
Get Comfy
Throw pillows are an excellent (and inexpensive) way of changing up the feel of your space. You can get a couple of geometrically patterned throw pillows if you want to go for a modern aesthetic.
Contrarily, you can go fully rustic and cottage-like by loading your couch with all kinds of throw pillows – just be sure to have a place to put them when your guests come over!
Creative Wall Decor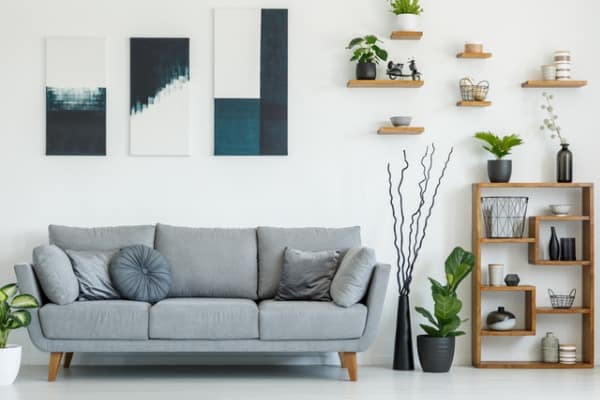 You probably already know that you can use posters and prints to spruce up your wall (hang them with the aforementioned Command Strips). You can do a heck of a lot more than that, though.
You might opt to frame vinyl records to create a small gallery wall, or use floating shelves to display small figures or plushies. Show off your hobbies!
Photo Gallery
For an easy, damage-free way of celebrating your life and friends, consider creating a photo gallery on a small wall – with real photos! Film isn't easy to come by, it's true, but you can easily affix printed photos to your wall without causing any damage.
Plants!
We've gone through so many decor ideas, and we haven't even touched on plants – when you do touch plants, be sure to do so with a green thumb! Jokes aside, you can get plants of all different sizes.
Tiny little plants for your floating shelves. Big potted plants that you can put in the corner of your living room.
They'll add color and life to your rooms, and caring for them can bring joy to your day-to-day routines.
There are several disinfection and sanitization techniques as well, but we'll save those for another article. For now, following just a few of these tips will have your place looking brand new in no time!