I've been seeing this trend in the fashion world a lot lately of letting your clothes do the talking, and I have to agree… if you have a lot to say, then why not wear it??
Truthfully, personalizing "ourselves" has been a trend for ages. More than ever, we want to express ourselves, whether it be who we are or just how we feel.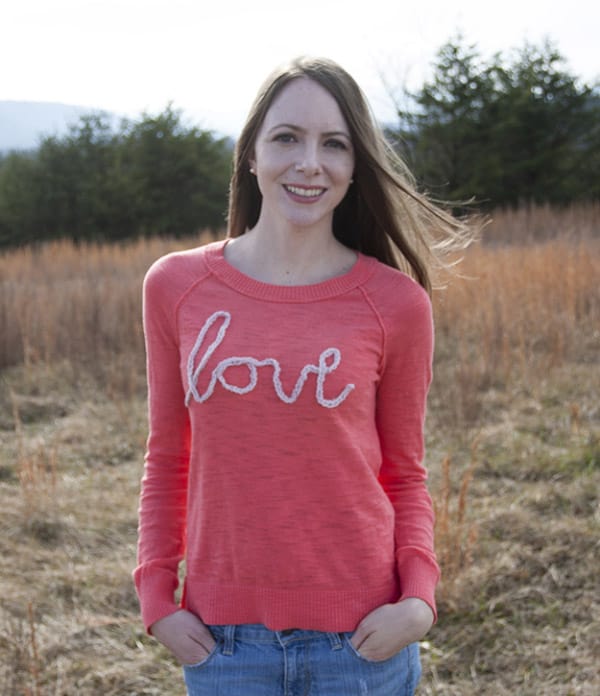 Personally, I love expressing thoughts or ideas that make me feel good. Simple things, like being happy or anything funny that can make me laugh.
I don't want to take my life too seriously, and of course neither shoudl my clothes! So, why not sew some words on your clothing that are something about YOU?
This is my sweet little DIY version. Ready to make your own talkative sweater?
How to Make your Sweater
Stuff you'll need:
A sweater
A lightweight yarn (I used Lion Brand Wool Ease in Blush Heather)
Pins
Needle and thread
A custom word (yes, this part can be hard…unless you have a lot of sweaters, then of course you can choose a bunch of options!)
(Note: It is important that the yarn you use is not too heavy. At first I tried using a heavier cotton yarn, but it's weight and made the sweater sag so I switched to a lightweight wool blend.)
The Steps:
1. Crochet a length of chain stitch. Mine was about a yard long to create the word 'love'. The length you need will depend on the length of your word and writing style.
NOTE: If you don't crochet, you could easily braid several strands of yarn together for the same effect.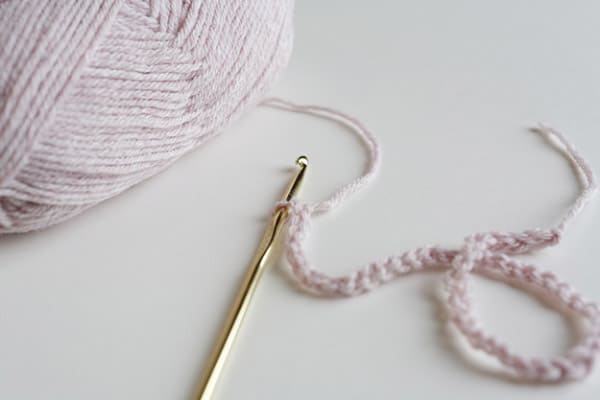 2. Layout the word on your sweater. It took me some time fiddling with it to get the letters to look how I wanted them to.
Also, be sure to try on the sweater to make certain the word falls where you want it to when you wear it. Then, just sew the yarn into place.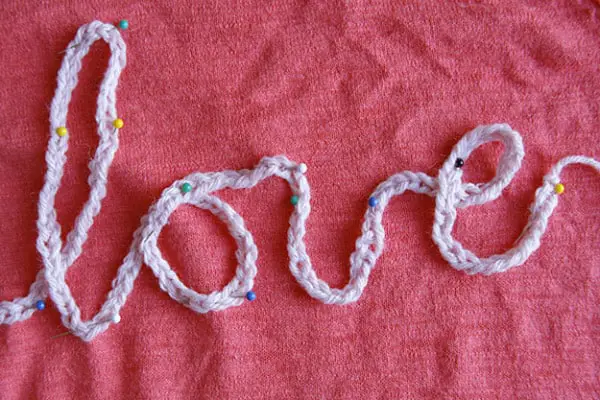 That's all there is to it. Now, you have a sweater that lets you speak without talking. I'm thinking of trying this project with ribbon, cord and other trimmings as well. I'll keep you posted!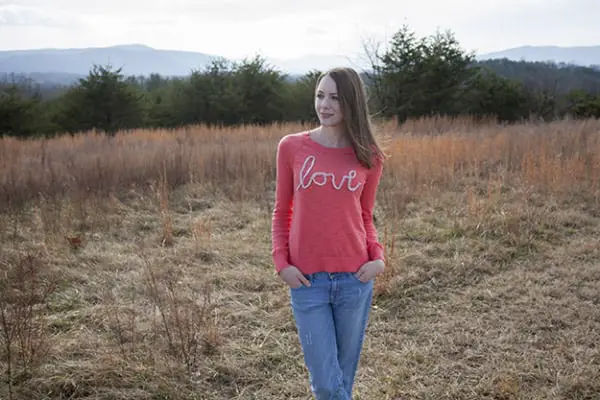 So, if your sweater could talk, what would it say?