Building the home of your dreams is an exciting prospect. Many people wish to construct their own homes, but the time, effort, and cost dissuade most.
To that end, however, learning how to build a budget for your home can allow you to design your dream home in no time at all.
If you do decide to bring onboard professionals such as Newstart Homes who say that you can bring your dreams to life with our skilled project home builders then make sure that you and they are on the same page.
In this article, learn how to plan for the associated costs of home construction, along with general tips to keep in mind as you start to plan your build:
How Much Will Home Construction Cost?
As homeowners, we have to remember that these types of projects cost serious time and money to complete.
In fact, the average cost to build a small home is around $300,000, which doesn't include any furniture, appliances such as a refrigerator or washing machine, or any other items in a home that truly make it a home.
All in, a person can expect to pay multiple hundreds of thousands of dollars in order to see their home built and completed from start to finish.
How to Budget for Designing a Home
As you start to work with a qualified home builder on designing your dream home, it's crucial that you set a budget for your project in order to not send yourself into debt.
To that end, follow the below tips as you start to build a budget for your home design project:
Set your "must have" items for your home design first
Find the right professionals for each design task you are handling
Decide on all finishing before you actually break ground, so you know what you're paying
Avoid being a perfectionist with your project
Track your spending as the home design project continues
Be as realistic as possible about the cost associated with each stage of the build
5 Tips to Keep in Mind Before Breaking Ground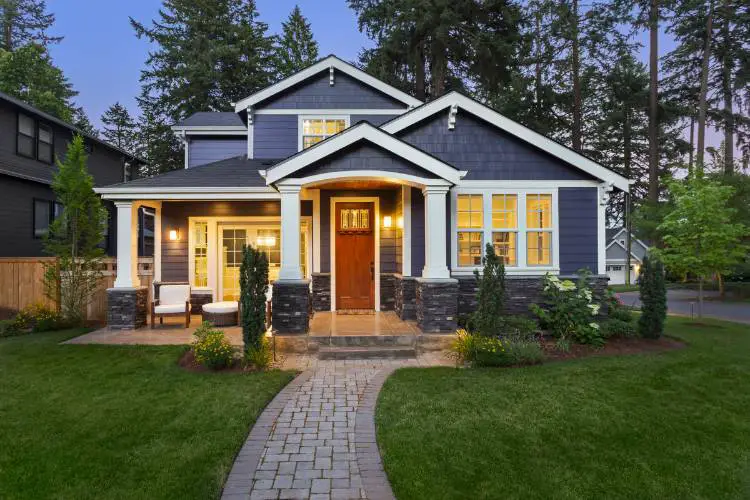 With a budget in place, there are five major tips you should keep in mind before the first piece of foundation is placed for your home:
1. The layout can make or break a home
Oftentimes, people neglect figuring out the layout of their home in order to decide on smaller items such as finishings or similar items.
Think about how you want the layout of your home to be designed. Factors such as whether you want an open floorplan, or a closed floorplan can make or break the flow of your home.
2. Location is everything in real estate
If you ever plan on moving out of the area you are currently in or would ever consider the idea of selling the home you are building, it's important to think about the location in which you start the build.
A good location can boost your home value by a fair margin, being defined as a city or area in which there is room for societal expansion.
Established areas or overcrowded parts of the world may not cause your home to have a high resale value.
3. You need to decide on an architectural style
Before breaking ground on your home build, it's important to pick an architectural style. T
here are a large number of options to consider, such as Mediterranean, Spanish, French Colonial, and much more.
The architectural style of a home plays a large role in its construction, as well as the budget, which is why it must be decided on before ground breaks.
4. Balance style goals with your budget
Everybody wants a home that has the newest appliances and modern designs, but these additions may not work with your established budget.
This is where considering aftermarket parts can be beneficial. Aftermarket parts, replacement items not made by the original manufacturer, can often provide the style and quality you're looking for at a more budget-friendly price.
Create a list of necessities in the home that will be included in your budget, along with a list of items you want but don't necessarily need.
5. Don't neglect lighting
Finally, avoid neglecting lighting in your home. Lighting can have strong impacts on mood, productivity, and much more.
Think about where you want windows to be placed in the home you are designing and how much natural light can enter rooms.
On top of this, consider where lamps will go among other light sources.
Design the perfect home for you and your family today
The perfect home looks different from person-to-person, meaning the associated costs and budgetary constraints can vary.
However, the above five tips can be applicable to any home build regardless of what that build looks like.
To enhance the design of your dream home, rely on the help of a professional who can assist with the more challenging parts of the process.