If you're looking to purchase a new home while only taking out a reasonable home loan, you may want to consider purchasing a fixer upper rather than a home that's been completely updated and modernized.
This can help you save a lot of money that you'd otherwise be paying to the seller when you could put that money straight into your new home as equity.
Although this route can be enticing, you'll want to be careful that you don't get in over your head when you look to purchase a fixer upper.
To help you walk this fine line, here are three home repairs that you should be wary of when buying a fixer upper.
Old Sewer Pipes
One problem you don't want to walk into blindly is an issue with your sewer pipes. Not only can this be a headache to deal with, but the fallout can be particularly disgusting as well.
When looking at a fixer upper, Elizabeth Weintraub, a contributor to The Balance, recommends that you ask if the home has "tar paper" or Orangeburg sewer pipes.
Pipes made from this material will usually only last about 50 years before they essentially disintegrate and burst.
If you come to find that these are the types of sewer pipes in the fixer upper you're considering buying, you may want to steer clear of this purchase unless you can get the seller to replace those sewer lines before you close on the house.
Electrical Issues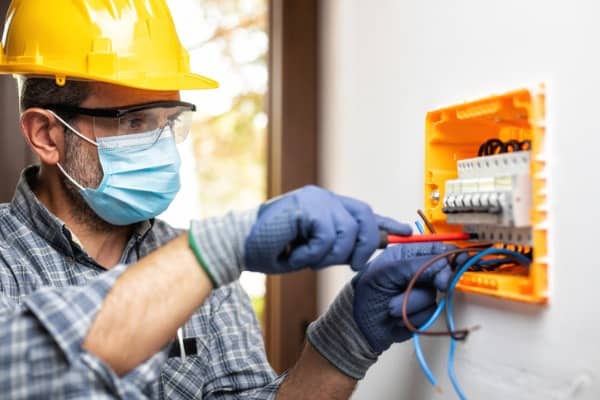 A home that has electrical issues is also one that you should think long and hard about before you decide to purchase it.
According to Terri Williams, a contributor to Apartment Therapy, a lot of electrical work can cost you thousands of dollars to have to fix, especially if you have to replace outlets, wiring, or electrical panels.
And because this type of work isn't something you'll want to do as a novice, you'll have the additional labor costs as well, which isn't a cost you'll want to pay if you're trying to save money by buying a fixer upper.
Anything More Than Cosmetic Fixes
While it can be hard to get yourself in a financial situation to make your first home purchase, Donna Fuscaldo, a contributor to Investopedia.com, shares that you should be very hesitant about getting a fixer upper that needs anything more than cosmetic fixes if you're a first-time homeowner.
With so much else that you'll be taking on for the first time, it's generally going to be a better idea for you to only deal with cosmetic changes in a starter home.
If a fixer upper is looking appealing to you for your next home purchase, consider using the information mentioned above to help you decide if taking on this type of project is really what you want.