The sense of freedom and confidence that comes with owning a home is one that's hard to replicate. Whether you just moved into a new apartment or house for the first time, it's your space now.
That buzz you're feeling is a mix of satisfaction and anticipation. You've been flipping through magazines and home decor websites online. You're trying to figure out how to decorate your space and now you're here.
You should know that the decor of your home is a reflection of your style and personality. The furniture you pick out should tie into the overall theme you're going with.
Now, aesthetic appeal is important. But as a first-time buyer, you also need to consider functionality and this is why we're here to help.
Things to consider before you go furniture shopping
First, you need to have a budget. Figure out how much you're willing to spend and move on from there. Decide how long you intend to keep the furniture. Are you purchasing furniture with hopes to upgrade soon? Then you shouldn't invest in any expensive pieces yet.
The size of your home also matters. For this, you'll have to do some measuring just to ensure that the furniture fits, and space doesn't end up looking cramped. When you have all these sorted, you can then consider the materials and design of the furniture you want in your home.
Basic furniture pieces for each room in the home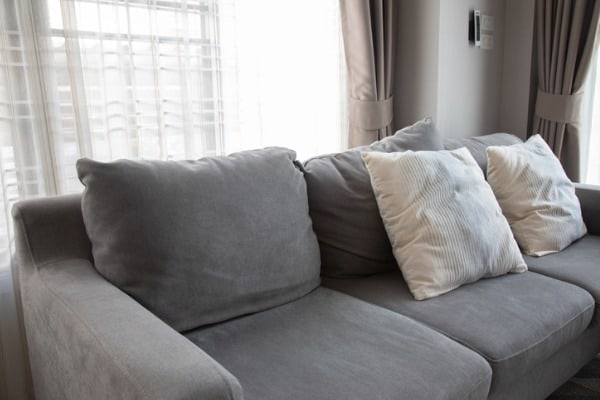 The Living Room
Think of the living room as the center of the home. It's where you'll sit to relax at different times of the day. For the most part, it's also where your guests will stay when you have them over. You need furniture that will not only accommodate family but guests as well.
Invest in designer cushions and a sofa set. Both come in a variety of shapes, materials, and sizes so you'll have a lot to choose from. Sectionals, recliners, and other seating options should also be considered.
The Kitchen
This is where the culinary magic happens. Most homes come equipped with a standard tabletop and cupboard for storage. If the storage space is inadequate, you need to invest in some more furniture.
You're going to do some sitting now and then so get a few stools or chairs while you're at it.
The Dining Room
For this room, you need a dining table. Seeing as you'll be eating a lot of meals here with both family and guests, you need to put a lot of thought into the purchase. You want the dining table and accompanying chairs to be durable and also comfortable.
For an extra touch, you can decorate with a vase, flowers, or a crystal bowl with fruits.
The Bedroom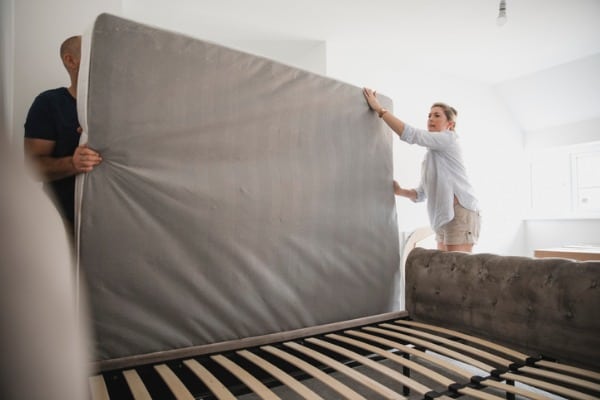 Comfort should be the primary factor when picking mattress like these for the bedroom. You want to make sure that nothing interferes with your sleep pattern. Pick out a good king single mattress that's both firm and comfortable.
Your bedding should be made from quality materials that don't retain heat. Don't forget about storage, a few drawers and cupboards should be sufficient. Side stables would also make good furniture pieces to hold your bedside lamps.
Final word
Bear in mind that these must-haves are the basics you need as a first-time furniture buyer. You can invest in other furniture items such as bookcases, ottomans, nightstands, etc. The choice is yours.
Learn more and get inspired by visiting this interior decoration blog.