Are you considering making significant home improvements?
Updating your property's energy and heating efficiency is a smart way to lower your energy bills and environmental impact and add value should you decide to sell in the future.
Such projects can take significant time and investment however, so you'll need to manage your finances accordingly.
Thankfully there are ways you can get financial support along the way – including the Green Homes Grant.
Read a summary of its key points below to learn if you can upgrade your home for less.
What is it?
The Green Homes Grant is a government voucher scheme designed to incentivise energy efficient home improvements. If you're thinking of updating your property, why not save some money in the process?
In most cases, these vouchers cover two-thirds of the cost of eligible improvements up to a limit of £5,000. If you receive benefits however you could qualify for more.
What can the Green Homes Grant be used for?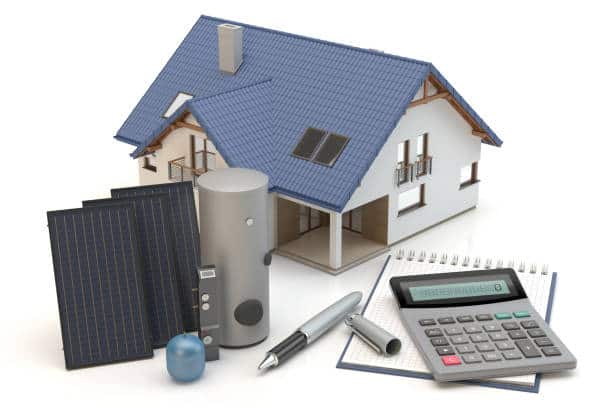 Vouchers can cover the cost of labour, materials and VAT on a variety of work split into 'primary' and 'secondary' measures. You must install at least one primary option to be able to save money on a secondary measure.
Primary measures include insulation improvements and low-carbon heating measures such as heat pumps and biomass boilers. Secondary measures include window and door upgrades and heating controls and insulation.
There are lots of ways to make your home more efficient and eco-friendlier, but not all of them will be right for you. You can take guidance from the Simple Energy Advice website.
Am I eligible?
You could qualify for the grant if you live in England and:
Own your own home
Own your own park home on a residential site
You're a residential landlord
Newbuilds don't qualify for the grant. You may be unable to access it if you have already received Local Authority Delivery Scheme or Energy Company Obligation funding.
If you're a landlord, you'll need to make sure you don't exceed state aid limits and can prove that your property meets the minimum energy efficiency standard, or is exempt.
How can I apply?
Do you think you could take advantage of the Green Homes Grant? The first step is to check your eligibility on the government website.
If you get the green light, you'll want to research the types of improvements that are eligible under the scheme and will suit your home.
With your ideal adaptations in mind, next you'll want to find certified installers in your area to carry out the work. They'll need to be TrustMark-registered and registered for the scheme itself.
The final step is to apply online armed with a quote from your installer. If successful, you'll get your voucher soon after to begin the work.
The Green Homes Grant is good for environmental targets, your finances and local tradespeople. Everyone's a winner!