Most people see owning a home as a vital part of the American dream. Once they own their place, they want to spruce it up.
That's why remodeling and redecorating reality shows are almost as popular on basic cable as screaming housewives.
Besides, it's a lot cheaper to change your home than moving into a new one.
It doesn't matter if your decor is brand new or decades old, chances are it was inspired more by how it looked than by how safe it was for houseguests.
If you plan on welcoming visitors soon, do them and yourself a favor. Take a look around.
Walk through your home and imagine you are a new arrival. What can you do to improve safety?
And the next time you're in the market for new furniture or decorations, make safety a priority.
After all, nothing ruins a fun get together like injured guests. Here are some spaces to focus on:
Foyer/ Living and Sitting Areas
Look down. What do you see? Clutter should be cleared up. If a room is cramped, consider storing a side table or other excessive furnishings.
Open spaces tend to look more inviting. Are your area rugs slip-n-slides that could lead to a slip and fall accident? Secure them using tape.
Do you have glass coffee tables? Be aware that glass surfaces can reflect light which makes them hard to see. Maybe try a marble coffee table like one of these instead.
If you are considering replacing them, buy a wooden tabletop. Choose tables that have rounded rather than sharp edges.
If you have a staircase, check the banister and railings. Make sure everything is secure and stable.
Repair loose stairs or frayed carpeting that could trip up a visitor. When buying new furniture, look for couches or chairs that are comfy, but not too deep or soft.
Your guests could have a hard time getting up!
If your guests include small children, remove any items they might put in their mouth. Fake food like plastic fruits are a bad idea.
Some visitors bring along their fur babies –– make sure your plants aren't poisonous and if they are, move them to a secure room.
Kitchens and Bathrooms
Here the rugs should also be checked. If you've been thinking about an update, how about lever-style faucets for your sinks?
They are attractive and easy to use. Put away all the knives and sharp objects. Cabinets –– especially ones at the floor level –– should be baby proofed with locks learn more here.
Clear out your medicine cabinet, leaving just aspirin and a few cosmetic items. Put everything else in your bedroom or even your safe.
The truth is most visitors will treat your medicine cabinet the way explorers treated the New World (and almost no one will admit to it!)
So, if you don't want Aunt Ida downing your anti-anxiety meds, remove them. Chances are once her visit is over, you'll need them more than she does.
Holidays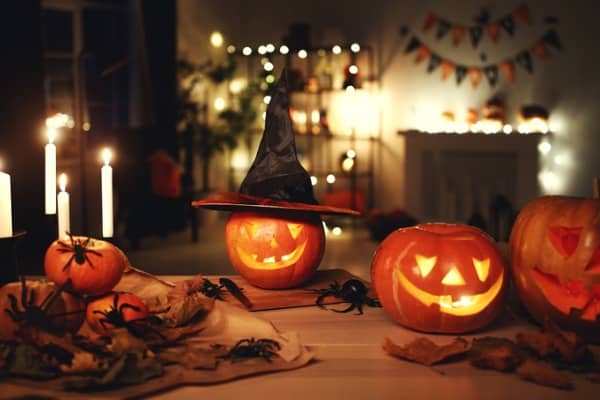 Holidays bring a host of brand new safety concerns. These days, many homes display lights year round.
Make sure your string lights are UL, CSA, or ETL certified. Avoid buying lights online from shippers outside of the U.S. where regulations may be less stringent.
Read the packaging and don't exceed the maximum number of linked lights. Don't use lights that are cracked or have frayed wires.
If you are using a living holiday tree, keep it well-watered. The last thing an overnight guest wants to be awakened by is a blazing, life-threatening inferno.
If a guest does get injured in your home, do your best to help, whether by administering first aid or getting them to an urgent care or other emergency facility.
If you are liable for their injuries, don't make it personal. They will be suing your insurance carrier –– not you.
Which is why checking your coverage before you have guests is as important as safety proofing your home.
Although most injured guests are quick to file a claim, they usually have time in which to do so.
The Nevada statute of limitations (learn more) for most personal injury or negligence suits is two years.
Safety checks are important because avoiding catastrophes are easier than dealing with them.