Many homeowners have debated adding a sauna or Hot Tub to their home spa. Both heat your body and accelerate your blood circulation.
Most importantly – both saunas and hot tubs are great at beating stress. So how do we decide which is more beneficial?
One of the keys to the therapeutic quality of both home saunas and hot tubs is their use of heat, which gives a sense of deep relaxation and pleasure.
Both are also great at providing relief for people with sore, aching muscles or arthritic pain.
Aside from their noticeable differences, there are some key features and benefits of both products that may influence your decision:
Aleko Hot Tubs:
Safety issues like the pool must be taken to keep children safe. To keep hot tub water clean, chemicals must be added.
Saunas only heat them before use. Generally, saunas heat up in 15 – 20 minutes.
This is less expensive than the cost of keeping a hot tub hot.
Larger saunas and wood-burning saunas are generally constructed outdoors. Safety Issues Saunas are not suitable for use by unsupervised children.
However, there is little danger of children seriously injuring themselves in a new sauna.
No chemicals Because there is no water to keep sanitary, there are no chemicals involved in maintaining a sauna.
In many respects home, hot tub saunas seem to be the clear winner. Your decision will be largely dependent on personal preferences.
Hopefully, this article has pointed out some things to think about when deciding between a hot tub and a sauna for your home.
Whatever your choice you will have many relaxing hours to think about it!
Five ways to choose the perfect hot tub
Whether you're looking for a relaxing hideaway to meditate, a communal and cozy meeting place for close friends, or a place where you can provide therapy for your aching muscles – it's hard to beat having your very own personal hot tub.
Hot tubs and saunas are not as expensive as they used to be, and having your hot tub could very well turn out to be one of the most enjoyable upgrades you make to your home.
So what do you look for in a hot tub? How do you choose the one that's right for you?
A good start is to answer the following questions before you go shopping:
1 – What is your budget?
At the low end, you'll find hot tubs near the 2,000 dollar mark.
You can spend as much as $20k on the high end.
Various factors affect hot tub costs, such as the size of the hot tub, the features, the quality of the materials, etc.
To determine your general price point and move on from there.
2 – Who will use the hot tub?
Will it be for family use only? Will it be used for parties? The smallest hot tub would be a two-person hot tub.
The largest will usually hold up to 10. Ultimately the size you choose may be restricted by your budget.
3 – Do you prefer a free-standing hot tub or a built-in one?
A built-in hot tub will cost substantially more. However, from the point of view of investing, it will add more value to your home, and you'll usually be able to get more features with it.
4 – What features are you looking for?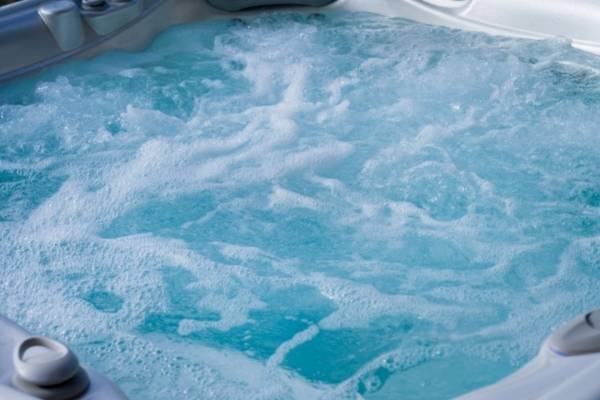 Here the sky is the limit. To separate themselves from the crowd, manufacturers are adding features faster than anyone can keep track.
Aleko Products are some typical ones that you might want to think about: — Exercise and therapy swim jets for muscle relaxation. — Ozonators – help produce cleaner water while using fewer chemicals. — Pivoting seats – great for changing the body's position to let the water jets custom massage specific parts of the body.
It is specially designed for deep muscle therapy, but it can also be used for back treatment.
Feeders for stabilizing chlorine are used in the spa's water system. — Spa Lights – this is a great way to set the mood.
Most free-standing hot tub spas will have built-in lights as an option, but you can add additional portable ones at your leisure to create a customized light show.
There are, of course, many more features than we can list here. The important thing is not to choose the first spa that you see.
Instead, educate yourself on what features are available in your price range. Then make your decision.
5 – Is the spa going to be installed by you or someone else?
If you are handy, you can save a great deal of money by purchasing a spa kit and installing the install yourself.
However, if you decide on a free-standing hot tub, the installation process is even more straightforward.
A home hot tub spa is one of those great luxuries that nobody needs but that can make a world of difference to your quality of life. And what is life for if not to enjoy?