It's pretty challenging to shift to an entirely new place.
Preparing your family, arranging key documents, paperwork, packing and transporting belongings while settling to a new place can make you feel overwhelmed.
Amidst all the tasks that need to be done, we have simplified the process for you by listing step by step stages of the international moving process.
Make a list of international movers
There are various resources available to help you find the right moving company to transport your things.
You can ask for recommendations or run an online search and list all the moving companies with good reviews and feedback.
Clients' testimonials and reviews will give you ideas about their work through websites. Make sure they are licensed and certified.
Contact shortlisted companies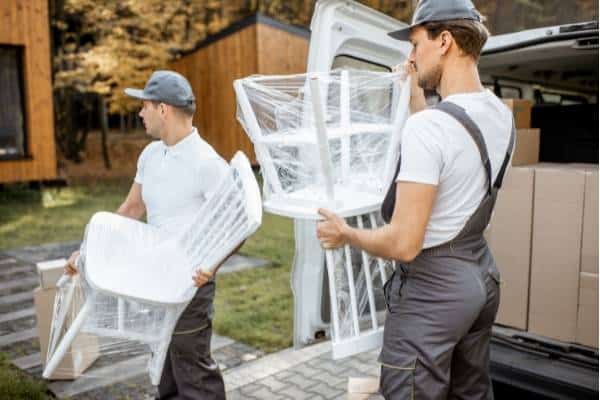 After you have shortlisted companies that you feel will handle the process, get in touch with them to get more information.
Request for quotation and see if it is suitable for you. Speaking with them will allow you to get key details about the process.
Ask them about their experience, team and how they handle transportation, packing and unpacking.
Quotation
After interacting, you must have limited the companies you have to choose from.
By estimating the precise volume of items that need to be delivered internationally, ask them for accurate quotations.
Also, during estimation, share any particular items that need extra protection or are valuable.
Bookings
After reviewing moving companies' reviews, testimonials, websites and quotations, do not wait long to seal the deal.
You never know they might get booked by someone else. Many companies ask for a small deposit for booking the date.
Prepare your documentation
For overseas moving, you would be required to look after essential documents such as filling for customs clearance, passports, residence permits and work permits.
Apart from these, if you are taking transit insurance, you need to list all the inventories and their value.
A mover will advise you better on what documentations are necessary and will save your time from invaluable paperwork.
Prepare for packing day
Moving abroad takes a lot of time. You have to pack and unpack, and so many people find themselves living in an unpacked house for a length of time.
Hiring professional movers will free up your time so you can concentrate on something else. Movers also work pretty fast helping you to get settled in your new home sooner.
After all the planning, the movers will start packing your belongings and look after any delicate thing that requires special attention.
Feel free to point out any concerns you may have regarding packaging; any reliable company such as these guys will be happy to answer, otherwise, sit back and relax because movers will handle everything.
Transportation and storage
Let's say you have to move out of your house and the house you are moving to is not ready yet.
Professional movers can often provide you with a safe and secure storage facility until you are ready to move.
Their storage facilities are also quite flexible and can accommodate you no matter how long you need your possessions to be stored.
Your moving company will take care of all the transportation requirements.
They will arrange everything required while transporting your belongings via air, sea or roadways.
In case storage is required, they will also arrange for a warehouse.
Track
Once the transit process starts, the mover will update you about the progress.
They should inform you about the shipment number, tracking number, mode of transportation through which it will be transported overseas, and delivery date.
Be in constant touch with the mover about the shipment progress.
Delivery through sea usually takes weeks; land and air, on the other hand, are done in a shorter span and are more predictable.
Custom clearance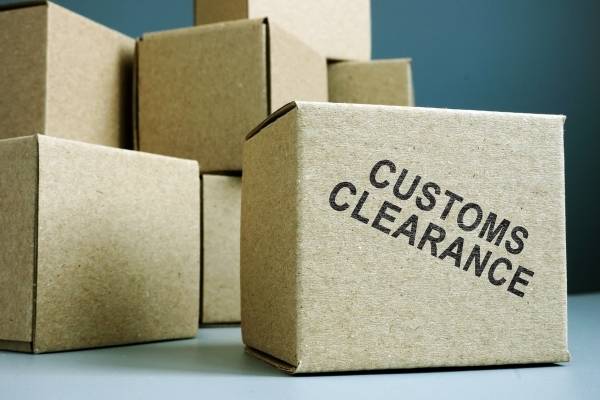 The moving company will manage your process of customs clearance as well.
If the shipment is delivered before your arrival, they will store it.
Movers also check all information required for delivering things; weather trucks can operate to your residence, and other necessary documentation is required for a smooth process.
Unpacking
On the day things have to be delivered, the movers will unpack everything and assemble things at their designated place.
Such as, a bed will be reassembled and placed in the room where you direct.
After unpacking and assembling, they will cross-check if everything has been delivered on the packing list.
Summary
It's no lie that the pros of using professional movers outweigh a DIY approach when it comes to moving.
With them, you will not only move with ease but will reach your final destination with all your things intact with much more peace of mind.
Moving internationally can be overwhelming however, these above-mentioned steps will simplify the process by making you aware about the way movers handle everything.