Kitchen makeovers can be a lot of fun. It's a great way to update your home and make it look new again.
However, there are some mistakes that you want to avert if you're planning on doing a kitchen renovation.
In this blog post, we will discuss some of the most common renovation mistakes, and how to avoid them.
Not Planning Ahead
Not planning ahead can lead to a lot of problems, such as not having enough money to finish the project, or not being able to find the right materials.
It's important to sit down and plan out your kitchen renovation before you start. Be sure to do your research and read more about kitchen makeovers to prepare yourself for your project.
Figure out what you want to do, and how much it will cost. This will help you avert any surprises later on.
There are many resources to help you with the planning process, like remodeling experts, remodeling services, and designers.
With a little planning, your kitchen makeover will be a success!
Choosing The Wrong Contractor
Another kitchen renovation misstep that you want to avoid is choosing the wrong contractor.
Not all contractors are created equal, and some will do a better job than others.
Be sure to do your research when choosing a contractor. Read reviews, and talk to friends or family who have used them in the past.
You also want to make sure that you're clear about what you want from the contractor.
Sit down with them and discuss your vision for the kitchen, as well as any budget restrictions you may have.
By being clear about what you want, you can evade any misunderstandings later on.
Underestimating The Cost
The cost of renovating a kitchen can add up quickly, and there are a lot of hidden costs that you might not be aware of.
For example, the cost of appliances, countertops, cabinets, and flooring can all increase the cost significantly.
If you're not careful, you could easily end up spending more than you originally budgeted for.
To avoid this mistake, it's important to do your research and get accurate estimates for all the materials and labor involved in your renovation.
Once you have a good understanding of the cost, make sure to add a buffer into your budget to account for any unexpected expenses.
Miscalculating The Time It Will Take
One of the most common kitchen makeover mistakes is underestimating the amount of time it will take.
It's important to factor in delays and unexpected problems when planning your renovation.
A good rule of thumb is to add an extra 30% to your estimated timeline.
Underestimating the amount of time needed is a mistake that can end up costing you more in the long run.
Forgetting About Permits And Inspections
A critical, yet easily avoidable, misstep that people make is forgetting to take care of the permits and inspections that are required.
Depending on the scope of your remodel, you may need to get a permit from your city or county. And, if you're doing any work that involves gas or electrical lines, you'll definitely need to have an inspection.
If you're not sure whether or not you need a permit or inspection, the best thing to do is to check online or with your local building department.
They will be able to tell you what the requirements are for your specific renovation project.
This can end up costing you a lot of money and time, so be sure to take care of this before you start your kitchen makeover.
Neglecting Electrical Wiring Or Plumbing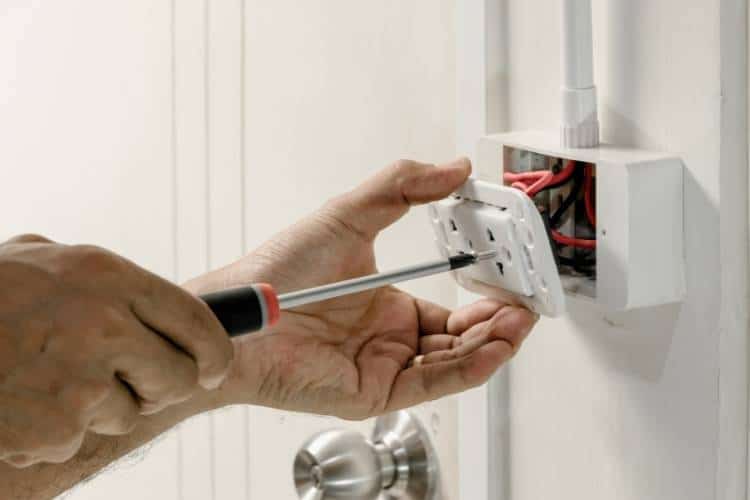 When renovating your kitchen, it's essential to avoid making common mistakes that can end up costing you time and money.
Two of the most critical aspects of any renovation are electrical wiring and plumbing.
These should both be handled by professionals in order to evade any issues down the line.
Not Thinking About Resale Value
You might not be planning on selling your home anytime soon, but it's still important to think about resale value when you're renovating your kitchen.
If you're planning on putting your house on the market in the future, you'll want to avoid making any kitchen renovation oversight that could decrease your home's value.
On the other hand, you can add value to your home by making smart upgrades.
Some renovations that will increase the value of your home are:
Adding storage: If your kitchen is lacking in storage, consider adding some extra cabinets or shelves.
This will make your kitchen more functional and appealing to potential buyers.
Updating appliances: Installing new, energy-efficient appliances will not only add value to your home but can also save you money on your energy bills.
Replacing old fixtures: Old, outdated fixtures can date your whole kitchen. By replacing them with new ones, you'll give your kitchen a fresh, modern look that will appeal to buyers.
On the other hand, there are some renovation mistakes that you'll want to avoid if you're concerned about resale value. These include:
Removing cabinets: You might think that open shelving will make your kitchen look bigger and brighter, but potential buyers might see it as a lack of storage.
Changing the layout: A major renovation like changing the layout of your kitchen can be costly and time-consuming.
It's also unlikely to pay off when you sell your home since most buyers prefer a traditional kitchen layout.
Skimping on quality: When it comes to remodels, you get what you pay for. If you try to save money by using cheap materials or hiring inexperienced contractors,
it will show in the finished product. This could turn off potential buyers and lead to a lower sale price.
Kitchen renovations are a big investment, so it's crucial to avoid making any costly mistakes.
By planning ahead, choosing the right contractor, budgeting correctly, and taking into account all of the potential pitfalls, you can ensure that your kitchen makeover goes as smoothly as possible.
Thinking about resale value is also important – make sure your upgrades will appeal to future buyers if you're hoping to recoup some of your investment down the road.
We hope this article has been helpful and wish you the best of luck with your upcoming project!