It's the holiday season and you're in a bind. It might also be a loved one's birthday, graduation, housewarming, wedding, or even retirement farewell party.
You realize that you don't have enough time to shop around, so you need to find a last-minute gift for them but you're running out of time and ideas.
If any of this sounds like a scenario you're currently in or anticipate soon, read on. Here are seven last-minute gifts you can consider for just about any occasion.
1. Flowers
Flowers make great last-minute gifts for any occasion, and for a few good reasons. Apart from being easy to find at your local grocery store or florist, you can buy flowers online and have them delivered as soon as the same day at the recipient's workplace or doorstep.
Plus, flowers come in all sorts of styles, colors, and patterns, allowing you to choose one that will best match the recipient's personality or the mood of the occasion.
You can also use blooms to express a variety of sentiments, from joy and appreciation to sympathy and love, making them the perfect way to show how you feel.
2. Gift Cards
A gift card is always a great last-minute gift. Whether you choose to get one from a particular store or a generic one that can be used anywhere, this is an easy and thoughtful gift that will be sure to please your recipient.
It could also be a gift card for meals at a restaurant, going to a movie, or taking a shopping spree. Just make sure to get a gift card that the recipient will actually use – preferably one that resonates with their tastes.
3. A Basket of Goodies
This can be an amazing, thoughtful, and practical gift that your recipient can even enjoy right away. Put together a basket of some of their favorite snacks and treats.
As long as you come up with an appropriate theme and gift selection, you can include anything from popcorn to chocolate-covered strawberries.
And if you're really short on time, you can search online for gift basket providers who do the packaging and wrapping for you. Some even include refreshments, or they can double as a plate and an accessory.
4. A Bottle of Wine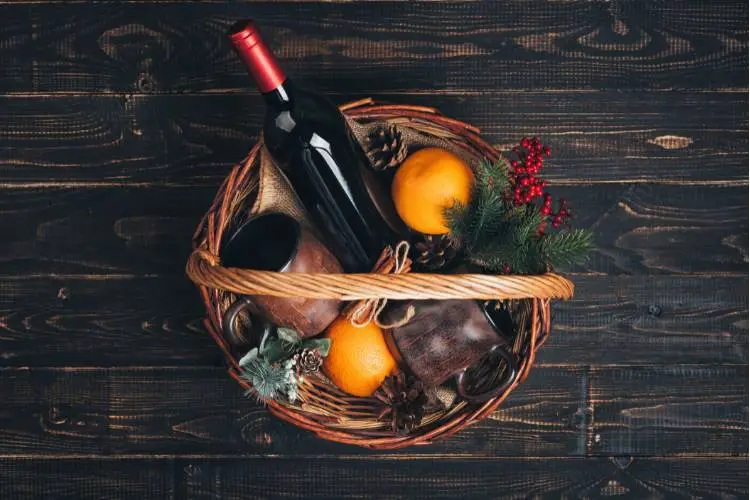 Another idea for the last-minute gift giver, you can consider is a bottle of wine. You can give them a fancy bottle for a special event or just a traditional red or white that's easy to share.
Wine is always a classic gift that you can easily find locally, but make sure to choose a bottle that will please the recipient without necessarily forcing you to break the bank.
5. Wall Art
Whether it's a graduation party, birthday, wedding, or pretty much any occasion, very few things beat wall art as a last-minute gift. It's an item of home décor, meaning that most people will actually find it useful.
This is especially if it's personalized or chosen with the recipient's tastes in mind. You don't have to be a hardcore art lover to display wall art in your home, right?
6. Candles
While they are specifically great for Valentine's Day or birthdays, candles also make a great last-minute gift for almost any occasion.
If you're in a time crunch, choose from a variety of scents and sizes that will make the perfect present for the intended recipient.
7. Subscription Boxes
A subscription box can also be a thoughtful way to appreciate your loved one with a thoughtful gift, especially if you don't have so much time.
There are tons of different categories to choose from, including health and beauty, food, entertainment, snacks and treats, clothing, and more.
Especially if you're gifting someone you're dating or a recipient that's close to you, subscription boxes are a great surprise gift to consider.
No matter what the occasion, these last-minute gifts are almost always sure to please. So don't stress about finding the perfect present.
There's a big chance that one or several items from the above list will be just what you need to make someone's day.