Is your space starting to feel a little tired and jaded? Have you been living in the same place for some time and found that the surfaces are starting to reflect that?
Whether you're a homeowner, you're renting or just house-sharing, it's important to make sure your habitat achieves comfort to the utmost degree.
There are myriads of tasteful solutions available that can raise both the energy and the value of your home alike, without breaking the bank – or your back!
Curtains and blinds
Refreshing the border of each room is a surefire way to reinvigorate your home.
Why not try some classy sheer curtains like these examples? Sheer curtains, in particular, are a fantastic way to breathe new life into your four walls with their ability to bring some of the outdoors in.
Maximize that glowy natural light with some sheer, patterned drapes on their own, or pair with existing blinds to dress up your windows.
Choose from a diverse range of fabrics as well as custom made tracking.
Additionally, curtains offer insulation, thereby reducing energy costs. It's a win-win.
Tiles, tiles and more tiles
You may not be prepared to gut your bathroom out and start from the ground up, but that doesn't mean your tiles, grout and fatigued bathroom walls must continue to suffer.
Oftentimes, lighter-hued ceramic tiles begin to reflect the traffic this room of the house attracts, looking dull, lifeless, or even cracked.
Thankfully, a couple of simple DIY approaches can help, such as re-grouting or varnishing existing tiles.
Alternatively, call upon the expertise of the professionals who can help you choose and fit anything from mosaic style tiles to textured tiles for anti-slippage!
Door knobs and pulls
Another simple way to add pizzazz to your home is to substitute your default door knobs and drawer pulls for new ones.
These days, the options to choose from are vast, colorful and artistic.
For instance, take to your kitchen and switch out worn knobs for vintage style cabinet handles.
For uniformity's sake, replace your bathroom cabinet handles to match!
This is typically a project you can take upon yourself, saving you time and money.
Revamp the entryway
Nobody wants a sterile entrance that is devoid of any personality.
The best way to bring new energy to your home from the moment you step through the front door is by producing an attractive "arrival lounge."
Start with a solid foundation, such as a floor runner.
Build this out with practical but chic furniture pieces, like the classic entryway table and key hook ensemble, then add a lustrous mirror or large artwork.
Fresh paint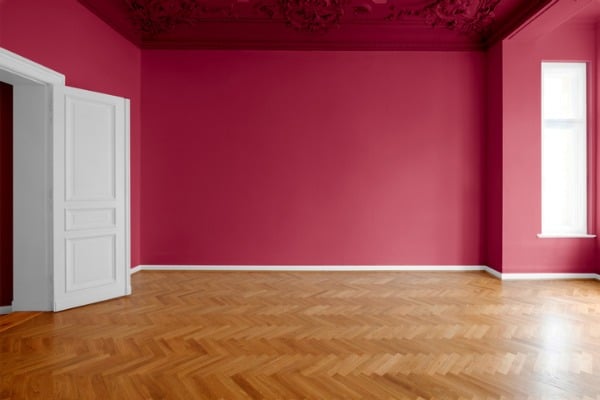 Don't underestimate the power of a fresh lick of paint.
Chat to your local hardware store for inspiration, bring home color cards or sample pots and let the creative juices flow.
Whether you're ready to lighten the color of every room, or looking to draw focus to a feature wall with funky color-blocking, freshening up the walls of your home is distinctly helpful in raising the value of your property.
Appeal to this handy guide to equip yourself with the intel to do it right the first time.
Making these smaller-scale adjustments to your home is far easier and less costly than committing to the rigamarole of an all-out overhaul.
Sometimes, your home only requires a little tender, loving care or a few practical embellishments rather than expensive renovations that don't always yield as much value and comfort.
Whether you're opting for sheer, flowy curtains, taking to your kitchen and bathroom cupboards, or debating over your new paint palette, you are spoiled for choice with options to rejuvenate the place you call home.
Start brainstorming and get creative this weekend!