Mortgages are one of the most effective ways to own a property. Most people have mortgages to help them get on the property ladder and secure their homes. Depending on your circumstances, there will be different mortgage loan options available to you to choose from.
That's why it's important that you know the difference between them, to get the best deal for yourself and your family.
It can be confusing and for most people, we do not know a lot about mortgages to start with.
Just that it's a potential and it can help you when you're trying to purchase a house. Often finding the right deal can be a challenge with no prior knowledge of how to execute that.
Below we've gone ahead and created a basic introduction to mortgages which is a good starting place for anyone looking to figure out what options may work best for them.
The Different Types Of Mortgages Available
The most common mortgage type available comes in the form of conventional loans. These mortgages are fixed rate, and seen as a safe bet for both lenders and customers.
That's because they won't change over their lifetime, allowing you to know your future spending habits and plan accordingly.
These work well for those of you that have a set income from month to month. You can account well ahead for your mortgage repayments and plan around them accordingly.
Knowing how much your repayments will be allows you to take control of your personal finances as opposed to not being sure about what may be coming.
There are other types of mortgages such as adjustable-rate mortgages or FHA loans – learn more here. USDA loans specialize in rural land properties, which allow someone to take out money with a fair interest rate to live away from the city.
The Costs Of A Mortgage
You will need to be aware of the costs involved with taking out a mortgage. Most mortgages will work the same way, with you having to pay a down payment towards a property, anywhere from 10-20%.
The amount you pay could be lower or higher, but that will change the interest rates that apply to your mortgage. The higher the interest rate, the more you will have to pay back your loan over a set amount of time. This is why it is worthwhile knowing in advance what you might be aiming for.
That way you can aim to build that deposit over time and potentially ensure that your repayment free every month is slightly lower.
You may be making monthly payments towards a mortgage repayment for over 30 years in some cases. You could have a fixed rate loan, which means the interest rate will stay the same as the day you took out the mortgage loan. You could also sign up to a mortgage with an adjustable rate, which will fluctuate according to market trends and the economy.
There are mortgage calculators in place that will allow you to truly weight up the costs of your potential mortgage. They will allow you to input figures such as the amount you need to borrow, how long you want to have the mortgage for with the potential interest rates offered.
For veteran loans, you will not have to pay a down payment, which is one of the main pulling points of this service. You can use veteran specific lenders such as Hero Loan to have a look at their
VA mortgage calculator (see here), to help give you a better idea or what you're signing up for. This will break down the monthly payments with interest over a set number of years.
Saving Ideas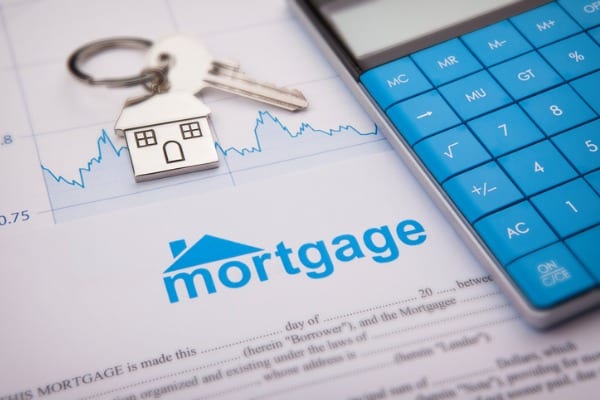 You will be able to better prepared for taking out your first mortgage if you have the financial backing to make it happen. That is why you should have savings put aside for affording your mortgage.
Consider creating a savings target that gives you something to aim for. If saving becomes habit for you, then you will be able to do it more often. You may need to set aside money for a down payment, affording closing costs and expenses related with moving and setting up specific services.
Look at your budget and your current spending habits in order to best find ways you can put money aside.
Realistically, there are plenty of options out there. If you do your research, you'll be able to prepare in advance and ensure that you opt for a plan that works well for you and your circumstances.
It can be easy to be led astray by the various information online so it could always be worthwhile consulting a professional that will be able to advise on the best route for you.