If you are thinking about changing or adding new improvements to your backyard, you should know a few things.
First, while many projects may enhance the inside of your home or improve your outdoor space, the best improvements are the ones that increase your home's value.
When putting money into your home improvement, choose a project with a recoupable investment when it comes time to sell your home.
This guide includes a few noteworthy improvement ideas for adding value to your home.
An Outdoor Deck or Patio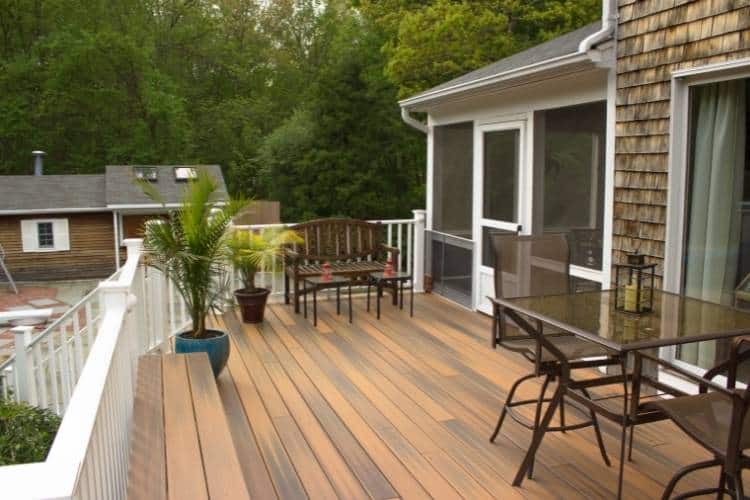 Like adding an extension to your house, building more livable outdoor space increases your home's value by increasing the square footage you can enjoy.
A deck is a beautiful start in improving your backyard, as it provides a foundation for the rest of your outdoor design. Once you add outdoor furniture, decor, and lighting, you have ample space to host family and friends outdoors!
When building a deck, there are lots of safety precautions that you need to consider. One is waterproofing the deck's substructure, which helps stave off the mold.
Mold is the number one cause of deck damage and the leading cause of rot and decay. In addition, butyl tape (see definition here) is an inexpensive and easy way to protect the wood on your deck foundation from moisture.
Covering your deck substructure with butyl tape will extend your deck's lifespan and ensure it stays strong and sturdy when it comes time to sell!
An Outdoor Kitchen
Outdoor kitchens have been trending in home improvement over the past few years. There are many different elements to an outdoor kitchen.
Experts recommend installing just the essentials, as building a more extensive kitchen may actually decrease the investment you recoup.
If space isn't an issue, adding other dining amenities, such as an outdoor bar and dining area, can bolster your home's value.
One important thing is ensuring that the kitchen is usable during as much of the year as possible.
Creating an outdoor kitchen for year-round use includes having a roof above it, a ceiling fan to keep it cool during the summer, and a fireplace or fire pit to warm it up when it's cool out.
A Garden Backyard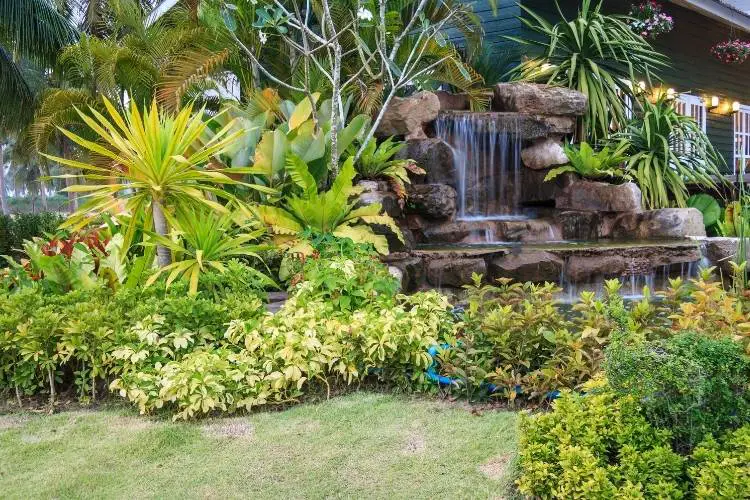 Give your backyard a makeover and spruce it up with some new plants and foliage! Curb appeal doesn't just apply to the front of your home.
When potential buyers are looking at your house, the backyard landscaping plays a huge part in the first impression—adding concrete walkways, small to medium-sized trees, and shrubs can really bring the space to life.
Perennials and annuals are also great for adding color and showcasing the turn of the seasons in your yard.
Hiring a landscaper will save you time and money down the road if you've got a large yard and you don't think you'll be able to keep up with the maintenance.
The number one thing buyers look for in a backyard is a sophisticated design. A well-maintained, attractive backyard is something that landscape professionals can design for you.
A Fire Pit
In addition to maximizing your outdoor space, the amount of time you can spend outdoors using that space is one of the best home improvements you can make.
For example, installing a fire pit ensures you can enjoy cool nights outdoors on your patio.
A custom, gas-powered fire pit with stone walls and tile can cost you between $6,000 and $ 8,000, but you can expect to recoup about 70 percent of your money.
However, several homeowners forego the installation costs and trouble of a gas-powered fit pit and find that a standalone, portable fire pit is a worthy substitute.
A Pergola or Shaded Surface
If your goal is to make your backyard enjoyable year-round, summer can be challenging if you're in a hot climate.
If you have a larger yard that doesn't have much shade, adding an overhang or pergola can help to beat the heat.
You can install electrical outlets for ceiling fans and make them more functional. When coming home from a long day of work, there's no better place to relax than in the shade of your own backyard!
A Screened-In Porch
Balance the indoors and outdoors by creating a hybrid between the two! A screened-in porch has all the benefits of the outdoors without the downside of bugs!
You can enjoy an afternoon reading on the back porch, whether the sun is beating down or the rain is falling.
Screened-in porches are lovely because they can also be enjoyed year-round and add to the overall square footage of your home.
If you want an outdoor living space but aren't sure you want the total commitment of a deck or patio, a screened-in porch can be an attractive alternative.
While there are many projects to consider, remember that you should stick to those within your taste and budget.
You don't want to put in the effort and money for a project that you'll hardly use, so you can add a little value to your home when you sell it.
On the other hand, you don't want to sink money into a project that won't improve your home's value.
Always consult a professional before you begin your project if you aren't 100 percent sure about the value of the work.