Gone are the days when the beauty of your yard should only be visible by daylight and remain obscured in darkness as soon as the sunsets.
Your beautifully tended yard can become a living and dining space where a chat comes alive coupled with the smell of an evening barbeque on a hot summer night if only it is decorated with the right lights.
You can use solar lights to decorate the yard by saving electricity also. You can use led lights to decorate the trees to give it a gracy look.
In addition, budget-friendly outdoor lights can illuminate the beauty of your plants in the evenings when they lack natural lighting by sunlight.
You can decorate it with led ball lights just like disco balls, then it has a good atmosphere just like a party.
You can create an attractive dome like couch to sit by using the led strip lights on it.
It can appeal to your eyes when you have something like that at your home then you just try to spend more time there with your loved ones.
Garden Lights for Perfect Illumination Surround Your Natural Fire Pit With Complementary Outside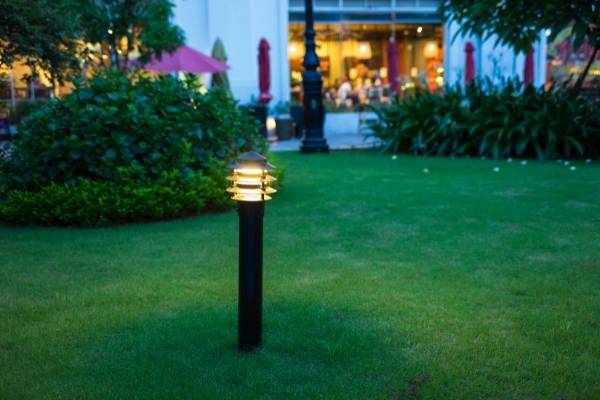 If you have a natural fire pit in the middle of your yard, create a warm, cozy living space around it.
Decorate the ambiance with fairy lights on the surrounding hedges or with overhead string lights that will hang above your firepit.
The firepit allows the artificial lights to bounce off and create the perfect ambiance for a bonfire concert party in your yard.
To create the effect of an indoor living room space, add a yard floor lamp from Lamp and Light that will stand beside your yard couch.
Decorating Your Outdoor Garden Dining Space
You can light up your outdoor dining space in multiple ways. You may hang a string of simple, festoon lights that add a romantic vibe to the eating area or hang variously designed pendant lights that impart a theatrical touch to your dining area.
You can use white gracy lights which helps to calm your mind and make your mood light.
If you intend to cut down on your budget and yet remain stylish, substitute the high-end pendant lights with big, round paper lanterns like from Lamp and light that add a dreamlike effect to the area.
Use the lights which looks like a lamp in dining space that gave a classy look, it is useful for get together at dinner.
You just decorate the eating area with hanging ball lights with innovative cover designs on it.
You can make it by yourself and decorate it and show your skills.
You can reuse the empty bottles by filling it with strip lights to illuminate the dining space and make the atmosphere cosy.
Garden Lights Can Brighten Up Your Beautiful Plants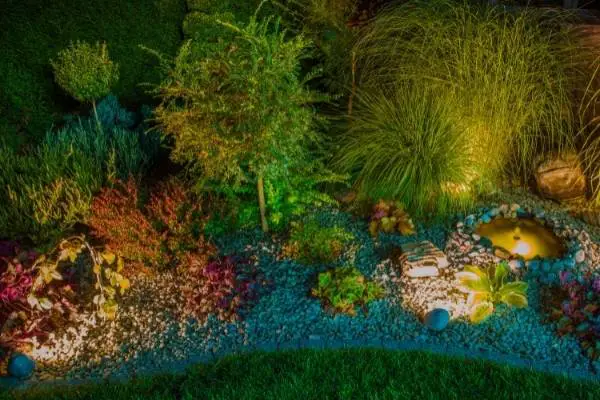 You have tended to your water lilies with care. They deserve to steal the show at a summer yard party.
You can attract attention to your water feature by using water-resistant LED lights that can be attached to the lily pads.
You can also use water resistant light balls to bring attention towards it. It is used for pool parties in summer.
If your yard possesses a neatly trimmed English ivy hedge, create the perfect enchanting effect by lacing your ivy with string lights.
If your yard has a cozy hammock, use the two trees as hooks to not only tie your hammock but to tie rows of dim string lights that will lull you to sleep or provide the perfect outside lighting option as you read a book.
Further, you can be innovative and plant outdoor lights that are shaped like organic plants right beside your potted plants to bring attention to your gardening skills.
You can use bee structure lights on plants that look creative and bring your attention towards it.
Liven up a Dull, Dark Garden Pathway and Mundane Fences
Path lamps can light up your yard pathway and add a welcoming aura to your yard.Rope light can brighten up the yard pathway in a classy way.
Matt globe path lamps of varied fluorescent colors add a contemporary touch and it makes the path visible and clear at night.
If you have a cottage yard, place the globe lamps at adequate intervals to keep the style minimalist.
If you're planning on going high-end on-path lamps, use innovative designs that are planted like sticks lining your pathway.
On the other hand, a dull and rickety yard fence can turn stylish when lined with a row of festoon lights of neon colors.you can use light with creative structure which attracts you also on the day when the lights are off.
You can use bollard lights to decorate the pathway because it spreads the light in 360 degree.
You can light up your pathway by using downlights, it can be affixed on a pole, wall or a tree that gives you an effective pathway.