Deciding to buy a home is definitely one of the biggest financial decisions you can make in your life.
When you start looking for a home to buy, you will most definitely need assistance.
Finding a good real estate agent can help you in ways that you would not even know.
So, if you want the process of buying a home to go as smoothly as possible, then you should look for a real estate agent.
They will help you navigate the market in order to get you the home of your dreams.
That being said, with so many real estate agents out there the question is "How to find a good real estate agent?"
With our help, we hope that you will be able to find the right agent for your needs.
In this article, we are going to go over some tips for home buyers on how to choose a real estate agent when buying a house.
No matter if you are new to this or already have experience in the real estate business, we recommend you stay.
This guide will certainly help you to make better decisions down the line. Now without any more delay, let's dive right in.
Figure Out a Mortgage
A crucial first step in purchasing a property is being preapproved for a mortgage. This process may also assist you in selecting the best real estate agent.
Receiving a preliminary loan commitment from a lender on the basis of your credit score, income, and other financial considerations is known as a pre approval.
You will have a clear understanding of your budget after going through this procedure, and it will also make you a more desirable buyer to sellers.
You'll be in a better position to make a competitive offer and act swiftly when you locate a house you like if you have a preapproval letter in your possession.
Knowing your budget will also enable your real estate agent to focus their search on houses that fall within your set budget.
Preapproval for a mortgage is an essential initial step that will speed up the house-purchasing process and enable you to collaborate with your real estate agent more successfully.
Real Estate Agent Recommendations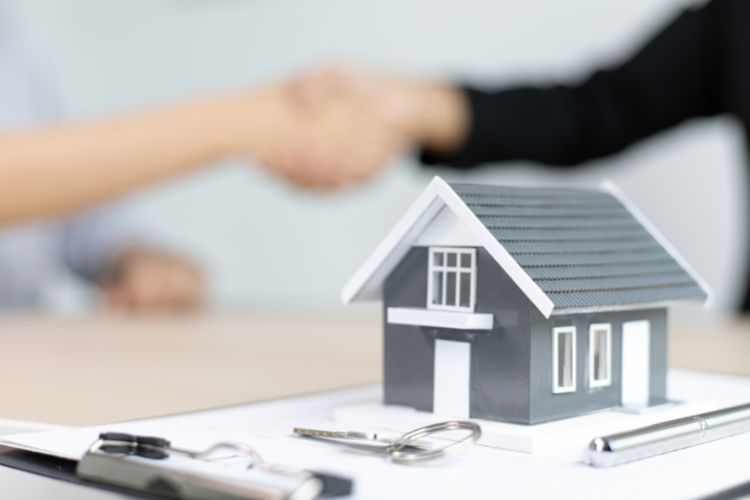 The best answer to "How to choose a real estate agent?" is to ask for referrals. Start by contacting your friends and family.
Chances are they have worked with a real estate agent before, especially if they have purchased a property in recent history.
Ask them a couple of questions about their experience, if they are satisfied with the results and how the agent did the job.
The more detail they can provide you the better.
Additionally, you can always check for local agents with a single internet search. Simply open your browser and search for local real estate agents.
Make sure that you are thorough with your search. If you put in the effort, you will most certainly come across several real estate agents that have a good track record.
These are definitely the ones that can help you find what you are looking for.
Dive Deeper
Now that you have found several candidates, it is time to do some more research.
Before you pick a real estate agent it is essential that you check their real estate certification and if they have the necessary licenses.
One of the best ways to instantly tell if the agent is good or not is to look at their track record.
If they have numerous good reviews and happy customers then that is definitely a good sign.
Additionally, try and schedule a meeting with every possible candidate you have in mind.
This way you can meet them in person and instantly tell if you click together or not.
You can also tell if they have the right approach and if their expertise meets your requirements.
Do not be afraid to ask any questions you might have in mind.
Whether it is how many clients they have currently and whether they can provide you with their full attention or what price range they generally work with.
Your goal here is to find an agent that can work with you on every possible level.
Ask for References
A telltale sign that an agent is worth your time is that they are not hiding anything.
They will be more than happy to provide you with anything you ask for, especially references.
Any agent that is happy with their previous work will have nothing to hide. Try reaching out to a few references and ask for their experience working with that agent.
You Know the Best
In the end, you are the one that makes the choice. That being said, thinking too much or being too picky is certainly not the way to go about this.
Do not be afraid to trust your own gut. If someone feels like the right person and you are happy with their work and references then overthinking will only ruin your chances.
We hope that we managed to answer all of your questions regarding "What to look for in a good real estate agent" and "How to choose a real estate agent" and we wish you a successful search.