As Drew Doheny Team says, one of the most important components of business growth is having the right people working with you.
For real estate brokerages, this means hiring the best agents, brokers, and other real estate professionals.
The idea—hire the best—is straightforward enough. However, actually doing it can be quite a challenge.
Thankfully, there are real estate recruiters that can help boost your recruitment efforts. Doing so can help you find not just the most talented candidates but also those who fit well with your company culture.
Real estate recruiters, in short, can accelerate your brokerage's growth (read more about it here: https://getbrokerkit.com/home/how-real-estate-recruiters-can-accelerate-your-growth/).
If you need a bit more convincing, here are a few more compelling reasons to work with real estate recruiters:
They Have Access to the Best People
One of the advantages that a real estate recruitment agency has over your own recruitment team is their network. They have access to the cream of the crop, whether they're active or passive candidates.
Those who are actively seeking jobs are highly likely to register with a recruiter for efficiency. Meanwhile, passive candidates usually let a trusted recruiter handle their CVs and applications.
The bottomline here is that with a real estate recruiter, you don't have to do the "chasing." Just let them know about your vacancy and your specific requirements, and your recruiter will handle the rest.
They Don't Just Book Interviews, They Fill Jobs
The job of a real estate recruiter is not to look for candidates for you to interview.
Rather, their job is to fill a job. If a recruiter just sends anyone and everyone your way, then they're not doing what's expected of them and their reputation will suffer. As such, they're more discerning about the applicants.
What this means is that you'll likely get fewer candidates for every vacancy but the people you interview will be highly qualified. All that's left for you to do is to make a choice.
They Have Extra Services
To make sure that they find the most suitable person for the job, real estate recruiters also offer various services. These include background checks, psychometric tests, executive search, project support, and more. Once the candidates show up at your door for an interview, you can rest assured that they are who they say they are.
They Will Save You Time
Let's face it: recruitment is a time-consuming endeavor. This is particularly true if you haven't refined your recruitment process yet.
You can spend weeks writing job ads, sourcing people, and sifting through applications, and still not find the candidate you're looking for. Meanwhile, expert recruitment agencies have been doing this for a long time.
They know all the best practices to streamline the process without compromising the quality of the candidates.
Real estate recruiters can also handle the administrative minutiae for you. These include scheduling interviews, contacting unsuccessful applicants, and verifying candidate information.
All in all, you'll save a lot of time when you work with a recruiter. These hours can then be reallocated for other activities.
They Will Save You Money, Too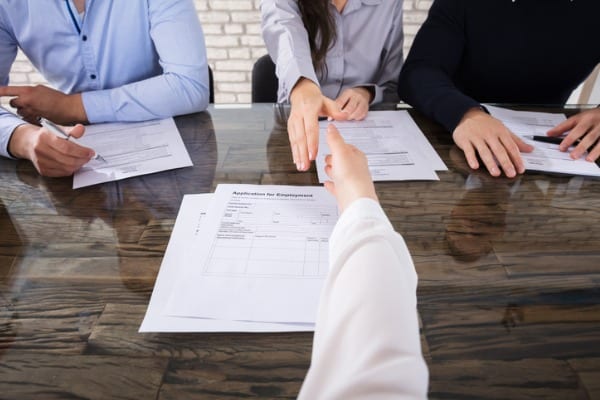 Aside from precious time, working with a real estate recruiter can also save you money. For one, they know where to place a job advertisement for the best results.
They can also quickly make adjustments just in case the postings aren't performing as well as expected. Recruiters are also well-versed in negotiations so you can offer the best salary and compensation packages.
Another aspect with which recruiters can help you save on costs is the overall price of recruitment. If you make a bad hire, you'll have to go through the process all over again.
This is not to mention the time and money you have to spend to train a newcomer, as well as the productivity lost during this period.
Recruiters can reduce the risk of these situations. Because they provide high-quality candidates, there's a higher possibility that whoever you hire will stay longer.
This results in a lower turnover rate, which results in cost savings. A lower turnover rate can also do wonders for your reputation. If your employees stay for years, then you must be doing something right.
This can increase the likelihood of getting more talented candidates to seek your brokerage.
Of course, working with a real estate recruiter means also spending money. However, your investment will definitely provide more long-term value. In fact, one good hire can already give you a positive return on investment.
One final note: don't just work with the first recruiter you find. Do your research and look for someone who is willing to get to know you and listens to your needs.
Honesty and knowledge of the real estate industry are also good criteria to consider. Finally, look for a recruiter who cultivates relationships instead of someone who just gets in touch with you when you have a "transaction" with them.