Hiring a property manager for your new rental can be a tricky business. There are many ways to go about this process and hiring the wrong person could be harmful to your business venture.
However, finding the right property manager for your needs will ensure that your new rental stays in good shape, attracts new tenants, and turns a profit.
Here are six things to consider so that you can find the right person to take care of your new rental property.
Experience and Education
One of the first things that you need to consider is the property manager's experience and education. You don't want to hire someone who has no clue what they are doing, but you also shouldn't hire someone solely based on their education.
A degree in real estate isn't necessary to be a good property manager, however,  some college credit in real estate would be beneficial.
One of the best ways to find out if a particular property manager is right for you, your business, and your new rental home in Las Vegas is by asking for references or searching online.
You can search the person on Google or check their reviews on Yelp. Pay close attention to what former customers had to say about them managing properties and other duties before you make any final decisions.
If they have good reviews, chances are that you will be satisfied with their services.
Insurance and Liability
Another important factor to consider before hiring a property manager is the person's insurance and liability coverage. If they have good, comprehensive insurance and liability policies in place, then you can rest assured that your new Las Vegas rental home will be safe in their hands.
You do not want to hire someone who has no business insurance or liability coverage because it could cost them any potential earnings if something were to happen while they are managing your rental properties.
This is another good reason why you should ask former customers about this information while gathering references for different property managers.
Make sure that the manager has professional general liability insurance, worker's compensation policy, business auto policy, umbrella coverage, and flood insurance.
Area of Expertise and Specialties
Property managers can specialize in different areas of real estate. Some may specialize in residential rentals while others may specialize in commercial properties. It is important to find a property manager who specializes in the type of rental property that you are looking for.
If you have a small residential property, then you don't want to hire a property manager who specializes in managing large commercial buildings. Likewise, if you have a large commercial building, you don't want to hire a residential property manager.
It will give you peace of mind knowing that they know what they are doing and that they have the experience to back it up. Doing your research upfront will ensure that you find the perfect person for the job.
Fees and Commission
Property managers generally charge a fee for their services. This fee can range from a percentage of the monthly rent to a flat rate per month. It is important to find out how much the property manager charges before hiring them.
You also need to find out if they charge any other fees, such as for late payments or service calls. It is also important to ask about their commission structure.
Some property managers take a commission on top of the rent while others only take a commission when they find a new tenant. Make sure that you are clear on all of the details before you agree to hire someone.
Communication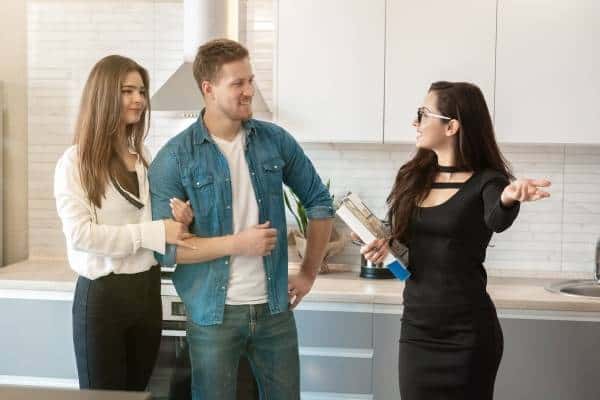 One of the most important aspects of a good property manager-tenant relationship is communication. You need to make sure that the property manager you hire is easy to communicate with.
They should be able to respond to your emails, texts, and phone calls promptly. You also need to be clear on what type of communication you would like them to use.
Some people prefer email while others prefer text messages or phone calls.
You must be on the same page when it comes to communication so that there are no misunderstandings.  Otherwise, it may cost you both time and money.
Passion for the Job
The last factor that you need to consider before hiring a property manager is their passion for the job. You need to hire someone who will put in the effort and care when it comes to managing your rental properties.
They should be able to send regular reports, take good pictures of your Las Vegas rentals, and fill out applications on behalf of prospective tenants. Finding someone who is genuinely passionate about their real estate job.
It will give you peace of mind knowing that they are doing everything in their power to find the best tenants for your rental homes.
By keeping these six factors in mind, you will be able to find the perfect property manager for your new rental home. Do your research upfront, ask for references, and compare different managers before making a decision.
With the right property manager by your side, you can relax and enjoy knowing that your property is in good hands.