Your cousin, friend, or neighbor might have made fortunes in the real estate market. Still, there is no shortage of examples where a bad investment decision destroyed buyers, financially and mentally.
No doubt, real estate is a risky business. A large amount of cash involved makes it crucial to evaluate every related aspect a hundred times before deciding.
If you are about to make your first real estate investment, here are a few things you should know.
1. Deep check your finances before investing
As already mentioned, real estate involves a lot of cash. After investing a huge sum of money on a property, you would not want any unforeseen expenditure to hit you hard. Hence, before you invest, put all your finances in order.
Evaluate all your expenses beforehand, and then set out an amount you can invest.
Do not break your bank to buy a property. Keep some money aside for emergencies. As it is your first investment, consider reaching out to an expert real estate advisor who could assist you in making the right decision.
2. Don't skip a thorough background check
There are many ways you can invest in real estate – just check out this Roofstock article – and no matter which avenue you take, it's important to carry out due diligence ahead of time.
What could be worse than investing in a property and finding out later that it is constructed on disputed land? So, a thorough background check is necessary.
Before you invest your hard-earned money in any property, do your homework. Retrieve every possible detail regarding the land and the builder. You should know whether the land is disputed or inappropriate for construction. Whether or not the construction meets the legal criterion.
Plus, check the track record of the builder.
3. Invest in low-cost property
As it's your first investment, it is wise to stick to a low-cost property. First and foremost, properties often have many hidden costs that may rip you off all your money. Secondly, if you invest in a low-cost property, you will have enough money to renovate the property before selling or renting it.
4. Explore real estate scenarios of different cities
We are not suggesting New Yorkers invest in Los Angeles or Texans to buy a house in Pennsylvania. However, it's a great idea to explore the real estate market of the neighboring cities before investing.
For instance, the properties in Seattle may be way out of your first investment budget. Hence, explore the market of smaller cities, like Spokane. Moreover, as more and more people are deciding to move to smaller cities, the housing market in Spokane is booming. You may hit the jackpot with your first investment.
5. Do not flush out your liquid asset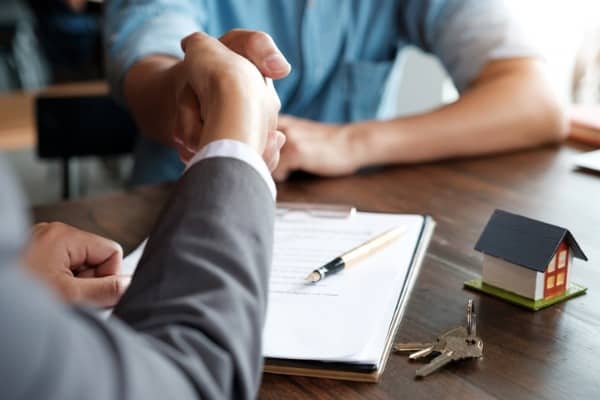 As already said, do not spend all your liquid assets on buying a property.
Instead, opt for a loan. Review all the options available at your disposal and take a loan that suits your needs. Compare the interest rates, turnaround time, extra charges, and terms and conditions before taking a loan.
6. Keep the down payment ready
In most cases, the investors have to pay 10% of the total property cost to seal the real estate deal. So, once you find an ideal debut investment, get the down payment ready.
Calculate a rough estimate beforehand and apply for a loan or arrange the amount by yourself.
7. If partnering with someone, follow the legal procedure
If you are partnering with someone for your first investment, you may have to deal with a few legal implications. To avoid any complications in the future, ensure that you follow the legal procedure for co-owning a property.
The bottom line
A real estate investment is one of the biggest decisions one makes in their life. Make sure you make it count.
Keep all your emotions aside, and evaluate the properties based on these tips before you spend your hard-earned money on any deal.