If you own a house or any other type of property and think of what you can do to update its look, you may consider adding or changing its siding.
However, you might not be too sure what a siding professional can do for you and how much of the structure's update can be in their hands. Let's find out.
What is siding?
Siding is the name used to describe a group of horizontal pieces that fit together perfectly when installed on the side of a home or building.
They enhance the look of the property and help protect it against damage caused by moisture or water. They offer a durable solution for the exterior of any structure.
Siding is designed to withstand swings in temperature and to stay in place even when the property is being buffeted by strong winds.
It plays an important role in the overall curb appeal of any home where it is installed.
Traditionally, siding was made from wood, stone, or stucco, but these days you can find siding varieties made from materials as diverse as aluminum, vinyl, concrete, or engineered wood.
Through time, certain types of siding have been associated with different architectural styles.
It used to be that Federal Colonial homes were covered in clapboards, while Georgian homes used brick or shingle-style siding.
In some cases, textured plywood has been used as an economical alternative to other siding products.
If your home has siding and you wish to repair a couple of damaged pieces, you may be able to tackle the job yourself.
If you are looking at a siding project for the whole house, you are much better off calling a professional siding installer that has the tools and experience to tackle the entire project.
What does a siding contractor do?
A siding contractor will have specialized knowledge to allow them to properly install whichever type of siding you choose for your home.
This can be either aluminum or vinyl siding, or maybe a type of wood siding.
After your siding contractor visits the property, they may suggest what siding will go best with the home's architectural style.
They may also recommend painted concrete siding and explain to you how this material needs to be maintained for it to last a long time.
You may ask them about any siding option you might have considered and have an open discussion on the pros and cons of each.
This may depend not only on the style of the home but also on the weather of the area where you live, the shape and size of the walls you want to cover, and your budget.
What must siding contractors pay attention to?
An experienced siding contractor will pay attention to how each piece of siding overlaps with the next and do a detailed job to ensure your home will have smooth joints.
Your siding contractor will also be an expert at measuring the number of square feet of siding needed to provide you with an accurate estimate for the project.
A competent siding contractor will follow through on even the tiniest details to ensure your ultimate satisfaction with his job and with the way your house looks.
Will a siding contractor work with other contractors?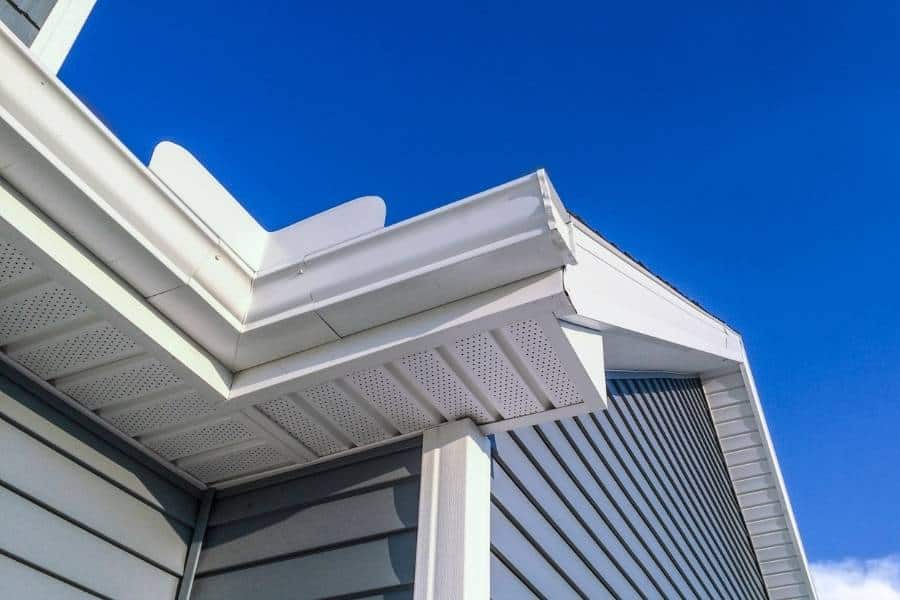 It is very common to find siding contractors to be working with other contractors, particularly roofers.
This happens mainly because some roof designs include elements that must combine with the siding.
For example, when cedar shakes are used on the roof, these are very similar to pieces of cedar siding.
The roof pieces will need to fit together with the siding in order to avoid water intrusion and damage to the home.
It is usual for it to be some crossover skills between roofers and siding contractors.
What happens during siding installation?
Once you have selected the type of siding you want and found the right contractor to do the installation, these steps will be followed for the siding to be installed:
Prepare Your Home
Help your contractor be more efficient by trimming all tree branches and shrubbery before they arrive. Make sure to mow the grass.
This way, the contractor will not lose nails and staplers among the tall grass.
Remove any patio furniture, loose toys, plants that can be moved, lawn equipment, and your cars. Park across the street or in your garage.
As far as the indoors, prevent breakage by taking décor off shelves and paintings off the walls. Ask your contractor if downspouts or shutters should also be removed.
Remove Old Siding, Prepare for the New
Old siding will be removed and hauled away. Your contractor can now assess the state of your walls and carry out any needed repairs. This will give stability to the new siding.
Your contractor may discover at this stage if there is any rot or asbestos that must be removed.
If the sheathing under the old siding is in bad condition, it will have to be replaced.
You may also lose some old insulation, but your contractor will make sure to install new before the siding goes up so that your house will be well protected from the elements.
Install New Siding and Clean Up
Your new siding will now be installed. Depending on the material you chose, it may also need to be painted. This can add a couple of days to the project.
Fiber cement siding will also take a bit more time since it is tougher and requires tougher tools. Your contractor will ensure all edges are smooth and you cannot see the joints.
Finally, all old materials and waste will be taken off the property, and the new siding will be washed to ensure they are not covered by dust from the construction.
You can now bring back your patio furniture, planters, and outdoor toys and get ready to start enjoying the new look of your home.