Whether you are a new homeowner, or well-versed in the care and maintenance of your own home, finding yourself with limited outdoor space will almost always make you give pause.
Lofty dreams of spending the weekends caring for your yard and gardens, and entertaining by a pool in the evenings may seem like a pipe dream if you are limited on space.
But the truth is, even a small yard can be landscaped in such a way to provide you with the space you need, and the aesthetics to please.
Read on for a few helpful tips that will have you looking at your smaller yards in an entirely new manner.
Have a Vision and Put it on Paper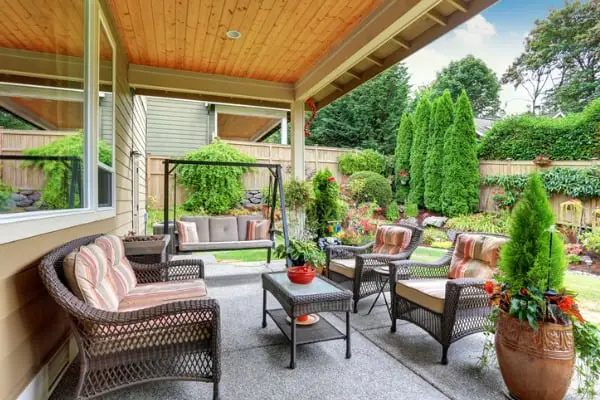 You may have had a vision for what your house looks like, and had no problems picking and choosing color schemes and trim ideas in painting your house from start to finish.
But having an idea for a more abstract space, such as a yard, can be difficult. This is especially true if you are limited on space.
First off, you want to be able to use your yard, so you need to provide room to move and truly enjoy it to its fullest.
Consider how easy it would be to maneuver if you needed to mow your lawn, weed whack, or snow blow (for snow blower model options check out Backyard Boss).
By putting down your ideas on paper, you can begin to visualize how that might play out in your yard. Take simple measurements to have handy for quick reference, and list out various ideas that might work in different places of this space.
Pools, Decks, and Patios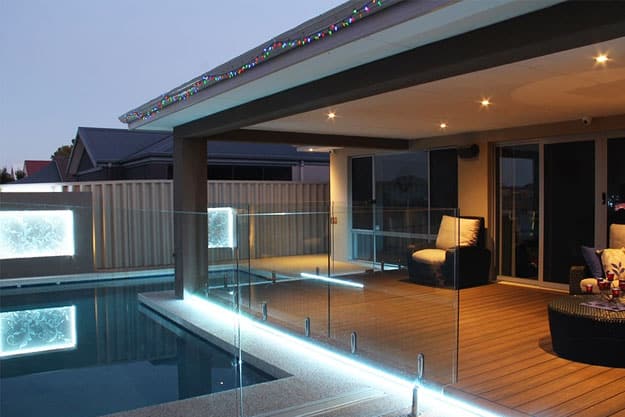 If you feel you have the room, pools, decks, and patios are not outside the realm of possibility. Raised decking can give the illusion of more space, patios can tuck into otherwise unused corners and even include pergolas or other covered structures.
Even pools can find room if you plan on using it as a focal point and provide some landscaping around it to help the eye flow and provide an illusion of a larger space.
This is especially true if you decide to use a pool that is less traditional in shape and size.
Anchor Pieces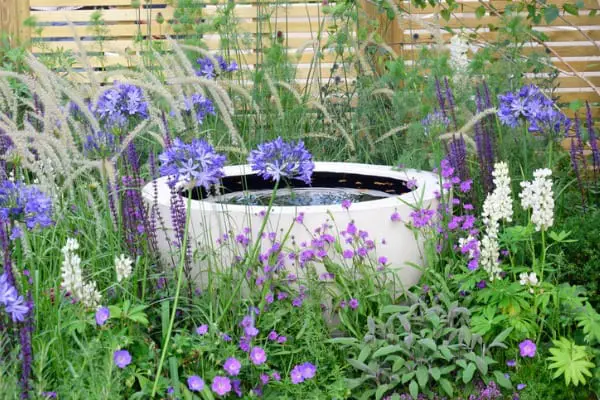 Larger anchor pieces that you plan your lawn and landscaping around help provide the illusion that the yard is larger than it looks.
This may be a small water feature, a chiminea that you provide a seating area around, a pathway with a raised garden bed, a buddha head statuary like this, a sculpture or other type of lawn ornament.
This may even include a sculptured evergreen of some sort or shaped tree. A Japanese maple or weeping cherry makes a great choice in this case according to: https://www.thelocaltreeexperts.com/in/evansville/
Keep Your Colors Simple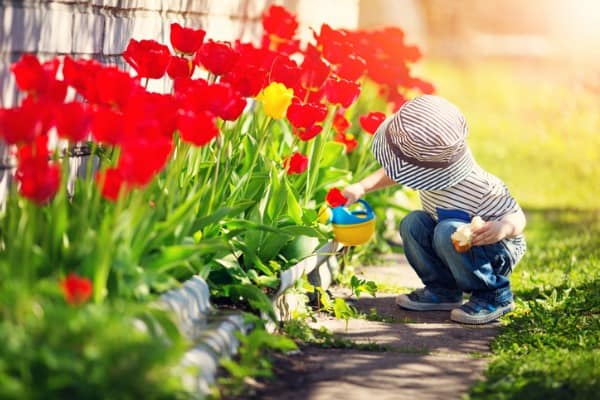 You may love gardening, but when it comes to small spaces, less is often more. Choose plants and blooms that provided varied colors through the season, but stick to between 3 and 5 various hues- rather than trying to cover the entire rainbow.
Too much color will create a jumbled looking garden bed that will look crowded, and keep your eye from flowing over the space.
You also may want to consider those colors that are opposite each other on the color wheel to allow for a natural complement to one another.
These include red and green, yellow and purple, and blues and orange- to name a few.
Pick and Choose Texture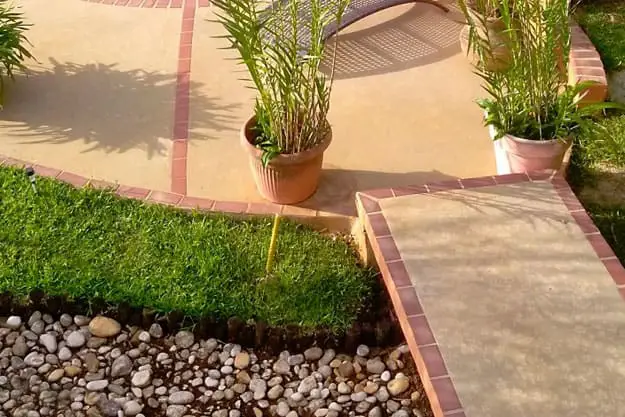 Just like your colors, you want to add in plants and other landscaping techniques, such as rocks, borders, and even ground covers with an eye towards less being more.
Choose textures that are opposite one another- course versus fine, for example.
Fine lilies placed among broad-leafed hostas allow for amazing contrast as well as differences in height. Pebbled walkways will benefit from the placement of a larger stone here and there as well to provide depth and the illusion of something more.
Repetition is Good in Small Yard Landscapes
As with the colors and textures you choose, be sure to keep repetitive in the placement of your landscape design.
Each garden bed, pathway, or shape of borders should be similar to one another, not different. Changes from one area to the next in the garden will make it look smaller than it might already be.
This is also true of plants. Don't mix and match the beds, rather keep them fairly uniform, with one or two differences depending on the space you have.
Sprinkler System
A small yard can benefit from having an automatic sprinkler system. For one, it'll make taking care of your lawn and garden less time-consuming and labor-intensive. With a sprinkler system controller, you can also schedule the watering at ideal times, while taking into account the daily weather conditions. This will greatly reduce water wastage and keep your plants well hydrated throughout the day.
Moreover, you don't have to worry about watering your lawn and garden if you go out of town since you can just set irrigation schedules using the controller. If you're thinking of installing a sprinkler system, remember to attach sprinkler backflow preventers (learn more here) to your pipes to prevent contaminating your potable water source.
Conclusion
All the hard work you put into your home should be reflected in your surrounding outdoor environment.
Your own home improvement projects and skills can be easily applied to your own yard, no matter how big or small.
And if you are facing a fairly restricted space to bring your outdoor needs to fruition, hopefully, these tips allow your creative ideas to flow in order to create a space you can enjoy.