When you're looking to decorate the walls of your home, one dramatic decor item that comes to mind is large wall clocks.
They are an easy yet stylish way to decorate your living space. There is a tradition when it comes to decorating with large wall clocks in your home. It is truly part of timeless decor.
Nowadays most people prefer checking the time on their smartphones so the need for a wall clock for them is not required. There has been an increase in technology but that doesn't mean that wall clocks are out of fashion.
If you ask any top interior decorator then he or she will suggest you go with a wall clock such as one of these for as part of the decoration process.
The decorator will ask you to go plenty of options such as modern & antique wall clocks that will add elegance to your living room.
Most people have the misconception that a wall clock is only to check the time but if used properly they can work visual wonders for any home.
And buying a large clock is not a tough task as there are lots of varieties to choose from such as in shapes, styles and designs.
You just need to look at all the options that are available both offline and online and finalizing one wall clock can be tricky.
This article will help you to choose the right wall clock for your home. So, without further ado, let's begin:
What Are the Different Types of Wall Clock Decorations?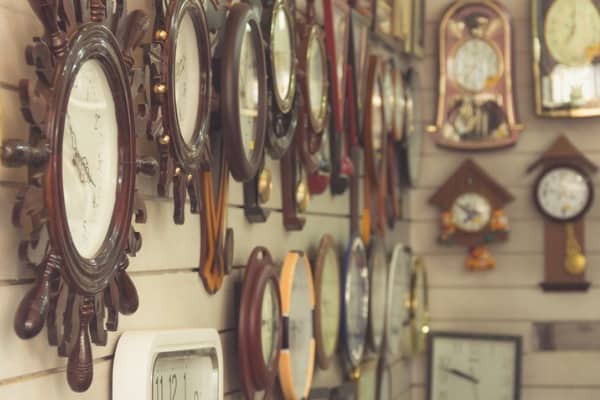 The first step is to know about the types of wall clocks that you can choose for your home:
Wooden wall clocks: If you are someone who likes a classic style then wooden wall clocks are for you. Wooden wall clocks are the best choice to make your wall space look stunning.
Classic wall clocks: This wall clock is a simple one with traditional numbers or roman numerals and the normal ticking sound and this will take you to the traditional time.
These days you can easily find classic wall clocks in various designs.
Modern wall clocks: If you are looking for a wall clock that exhibits energy and youth, then modern clocks are best for you.
They come in various styles and hues. Their numbers can be traditional, digital or even not numbers at all; using lines or even images instead to tell the hour. These wall clocks are capable of gathering the attention of anyone.
Digital wall clocks: Digital wall clocks look best in your office. Or if you are looking for a wall clock in the study room of your child, then digital wall clocks would work fine.
Silent wall clocks: These wall clocks are in the trend and as you can guess correctly, silent wall clocks (see examples) don't make any sound, you can find them in the classical look but of course there are other designs that you can choose from.
Tips to Choose a Large Wall Clock
Here are four more considerations you should definitely have before taking the plunge and decorating your house with a big clock.
It Depends on the Decor and Style of Your Room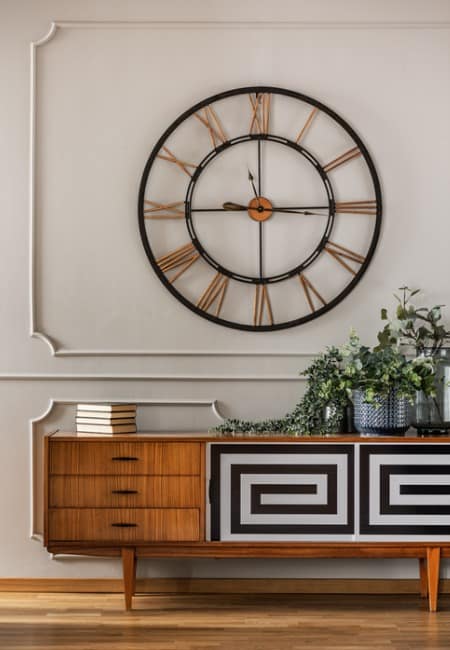 It is important to consider the style of the room, like for an example if you have a modular space, then you must go for a contemporary wall clock.
This will help you to create a modular look for the room. The color of the room has to be taken care of and accordingly choose the tone of the wall clock.
You can also go for a black and white wall clock combo.
Choose a Quality Material for the Wall Clock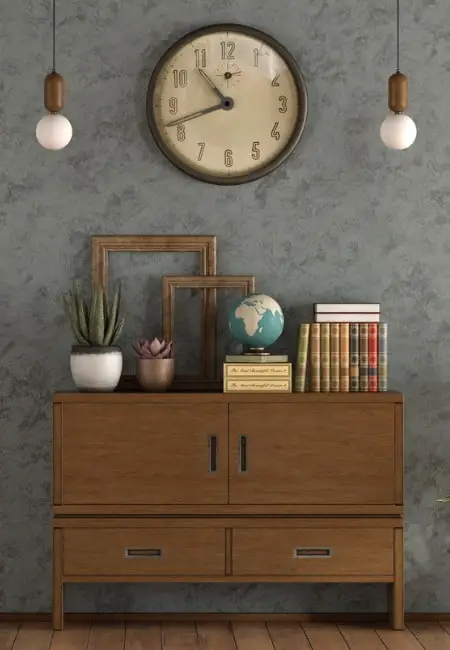 When you begin the online search for wall clocks, you will get to see various wall clocks of different materials (wooden, metallic, glass and plastic).
When in doubt, you should go with a wooden wall clock as the material finish is smooth and gives a better touch than other materials mentioned.
Most of the wall clocks are handmade so they give an aesthetic look to your home. You need to also check about the warranty given by offline or online stores.
Size Matters in Wall Clock Decor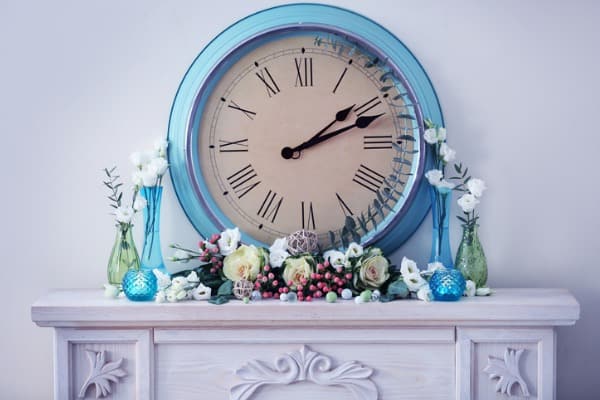 Size is one of the important things to check before buying large wall clocks. You can follow a simple thumb rule: If the size of your room is large then it's better to buy a wall clock bigger in size.
Pretty easy, right?
In other words, the size of the wall clock should be according to the size of the room.
Also you should look at how to decorate around a wall clock that you hang on your wall.
Is the clock going to be that one feature on the wall? Or do you plan to place other small decor items like pictures, artwork, or plants close to your new clock?
If you're putting a clock over a fireplace, then you want don't want to go too big to avoid competing with a feature that is already a big part of your family or living room.
If you have a small fireplace, then a larger clock can actually help unit with it as one main feature set.
The same idea holds true for a clock above a TV.
Big clocks for living room decor can become the main feature however if there is no fireplace and mantel.
If you are having trouble choosing a large wall clock, then go for a traditional wall clock with a big size, so that it's visible from every corner of the room.
Choosing the Correct Color for the Wall Clock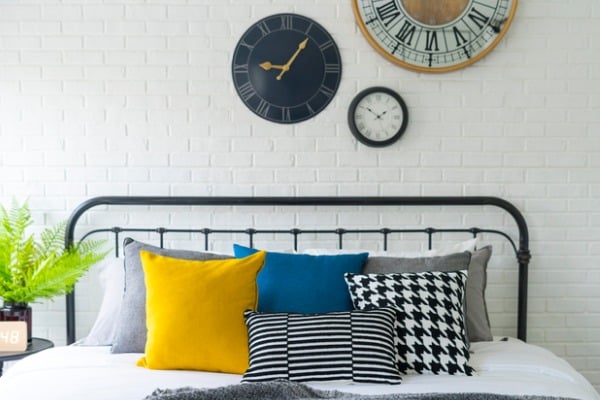 Color is a factor that can't be ignored when decorating with large wall clocks. A pro tip is buying the wall clock with a color that is different than the furniture.
If you follow Vastu, then choose a color according to it. For example, if you want to place the wall clock in the south direction, then you can go with orange, yellow color for your clock.
This will have a good impact on your family and can help bring happiness not just to your decor but to your home life.
If you want to place the wall clock in the north direction, then you give importance to bright colors such as silver and white as this will bring luck.
Clock-Inspired Wall Art
As an alternative to a physical clock, consider oversized wall art – see some great examples here, with an ornate clock as the primary subject.
From images of Big Ben, to macro close-ups of gears, there are plenty of clock-themed prints that will freeze time. With clock-inspired wall art, it's super easy to match the colors and composition to your interior.
Final Words on Wall Clock Decor Ideas
Aside from it's function, large wall clocks should be chosen with intentions when it comes to decorating your home.
Large wall clocks come in many different styles. The one that is right for your home depends on the material its made from, the size that makes sense for your room and even the color.
Once you find the right one, you'll be smiling every time you see it not matter what time it is.