On the hunt for a new mattress?
We're here to help!
We know how tough looking for a new mattress is. It's an endless hunt that involves sorting through innumerable options but never finding the perfect one. It can get confusing since there are so many varieties of mattresses, each differing in terms of price, features, and more
To make things easier for you, we've listed out our favorite mattresses, all from various online mattress stores. Every single one is an excellent product, with unique characteristics that we promise you'll love. So, if you want to know what we've got in store, read on.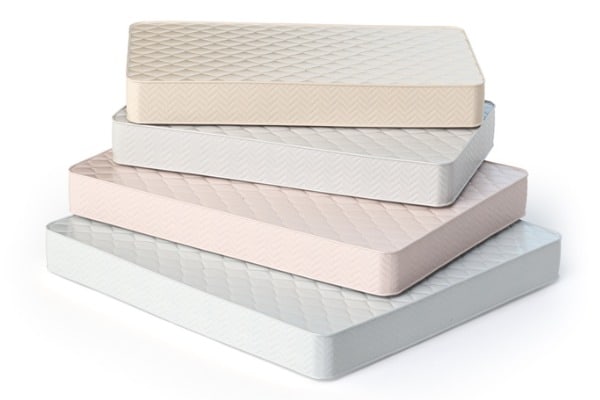 1. Allswell – Luxe Hybrid
The first pick on our list is the luxurious yet affordable Luxe Hybrid by Allswell. Made of high-quality foam and coils, this mattress hugs you wonderfully and provides ample support to every part of your body.
The mattress has an in-built plush topper, which gives it an extra dose of comfort and softness. The Luxe Hybrid is created with light, breathable material that promotes the flow of air, and prevents you from getting overheated.
Something which other memory foam mattresses tends to do. It has also proven to be excellent for those suffering from neck back and shoulder pain. Beyond a great product, Allswell provides a 100 day trial period for you to check out the mattress.
2. Idle – Gel Plush
For all the hot sleepers reading this, we have the perfect mattress for you: the Idle Gel Plush. Created with an Ice Fabric layer on top, the Gel Plush mattress by Idle provides cooling like none other.
There are several layers of gel-infused foam in the middle, to provide the perfect amount of bounce and firmness to the mattress. However, it's plushness is unrivaled as it provides a unique feeling of comfort that you'll surely not find anywhere else.
Even the material is made with a high-quality fiber that keeps the body cool and refreshed all night and feels amazing on the skin. But Idle doesn't just stand out because of its products. They also offer an 18-month free trial as well as a lifetime warranty.
For a better idea, check out this review – https://thesleepshopinc.com/idle-mattress-review/
3. Tuft and Needle – Original
Regardless of what new technology may come, foam mattresses will always remain popular, and rightly so. If you're looking for an excellent, new-age foam mattress check out the Original mattress by Tuft and Needle.
Created with their one-of-a-kind "Adaptive Foam", this mattress provides a significant amount of pressure relief and reduces the strain that is usually placed on your back, shoulders, and neck. It also gives ample support to your body without making you feel like you're sinking in.
The cooling gel technology present in the mattress keeps the body as cool and fresh as ever. Tuft and Needle provides a 100-day trial as well, along with a 10-year warranty and free shipping.
4. Layla – The Layla
Our fourth pick is another foam mattress called Layla. The Layla, an eponymously named mattress-model is the memory foam mattress of your dreams. This mattress is a flippable one, meaning that both sides are the same and can be used interchangeably.
But that's not all. One side of the Layla has a medium-firmness whereas the other side has medium-softness. So you can choose accordingly.
The mattress has been designed in a way that prevents the trapping of body heat and instead keeps you nice and cool as you sleep. The foam also fits the contours and curves of the body wonderfully, thus providing the perfect amount of support.
It even has motion isolation features that prevent excessive movement of the mattress. Layla provides a 120-day free trial and lifetime warranty as well.
5. Saatva – Original Mattress
Last but not least, we have the Classic Mattress by Saatva. Now, compared to the other models we've shown here, this is more of a traditional mattress but that doesn't mean it's bad. Quite the opposite.
Made with 800+ comfort coils and a Euro pillow top cover, the Saatva's Classic Mattress is the epitome of luxurious comfort. At the same time, the spinal support enhancements placed in the mattress provide a great amount of pressure relief and lumbar support.
The firmness of this mattress is excellent too and helps maintain your posture even when you sleep. If you desire more of that gel memory foam feel like the above mattresses you can easily add a top quality mattress topper like this one, and you're good to go.
Beyond giving a great product, Saatva has a free delivery and set-up procedure.
So, not only will they set up your new mattress for you, but they'll take away your old one as well. A fantastic all-around experience.