Barn houses are the new trend in home architecture. They offer a unique and rustic look that is becoming increasingly popular.
You can find barn houses all over Australia, becoming increasingly popular yearly. So if you're thinking of building a new home or just interested in learning more about this trend, keep reading.
What Are Barn Houses and Why Are They Becoming So Popular?
Barn houses are a type of dwelling that is becoming more and more popular, especially in Australia.
They are usually built from timber and are characterized by their high ceilings, large windows, and open-plan design.
The Australian barn house often has a rustic feel and can be adapted to suit various lifestyles.
One of the main reasons for their growing popularity is that they offer a more affordable housing option compared to traditional houses.
They are also typically easier and quicker to build, which reduces construction costs.
In addition, barn houses often have a more sustainable design than traditional homes, as they use natural materials and require less energy to heat and cool.
As a result, barn houses are an attractive option for those looking for an alternative to traditional homes.
How Do You Find a Barn House to Purchase or Build?
Anyone who has admired a barn house knows that these structures are beautiful and functional. Unfortunately, they can also be difficult to find.
While there are many barn house builders across the country, most do not advertise their services online or in traditional media.
As a result, interested buyers must often take a more proactive approach. If you live around Australia, your best bet is to search for barn house builders in your area.
It will provide you with a list of local companies specializing in this construction type. You can then contact these companies directly to discuss your project.
Another option is to search for "barn house kits." It will give you a list of companies that sell prefabricated barn house kits.
These kits can be a great option for those who want to build their own barn houses but don't have the time or expertise to do so from scratch.
Finding a barn house builder or kit provider can be challenging regardless of your approach. But the effort is worth it when you finally find the perfect barn house for your needs.
What Are the Benefits of Owning a Barn House?
More and more people are choosing to build barn houses, not just because they're trendy. There are many benefits to owning a barn house. Let's take a look at a few of them.
Extremely Energy Efficient
One of the biggest benefits of barn houses is that they are extremely energy efficient. It is because they are built with thick walls that provide excellent insulation.
As a result, you can save a lot of money on your energy bills each month.
Aesthetically Pleasing
Another great benefit of barn houses is that they are extremely aesthetically pleasing. They have a unique and rustic look that impresses your guests.
Low Maintenance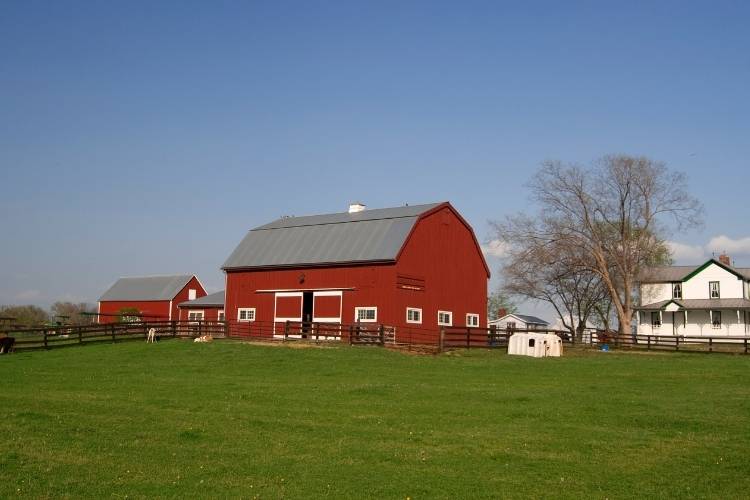 Another benefit of barn houses is that they are low maintenance. It is because they are made of high-quality materials that don't require a lot of upkeep.
It means you can spend more time enjoying your home and less worrying about maintenance.
Fast and Easy to Build
Another great benefit of barn houses is that they are fast and easy to build given they piggyback off of an existing structure. They use prefabricated materials that you can put together quickly and easily.
It means you can have your new home built in no time. So whether you want to move in right away or use it as a vacation home, barn houses are the perfect option.
Affordable
Finally, barn houses are also very affordable.
The fewer materials and labor required to build them, the more affordable they are. It makes them a great option for those on a budget looking to build a small home.
Final Words
Barn houses are becoming more and more popular and for a good reason. They offer a number of benefits, including extreme energy efficiency, low maintenance, fast and easy construction, and affordability.
If you're in the market for a new home, be sure to consider barn houses as a viable option. You won't be disappointed. It's time to start living in the lap of luxury.
Contact your local barn house builder today and get started on your dream home.
Do you have any experience with barn houses? Let us know in the comments below!