By preparing your home for winter now, you could save yourself thousands of dollars in emergency repairs.
The Old Farmer's Almanac has predicted that winter 2022/2023 will be excessively cold with lots of snow for half of the US, while the other half will have a milder winter.
With this in mind, it's best to prepare your home for the worst of the weather now. Here's how to ensure your home is ready for cold, snowy conditions.
Seal up holes and cracks
Holes and cracks in the foundations of a property are common and are usually caused by things such as settling, damage, pests, or water leaks.
You should always find and fix the source of the problem, but you need to repair the damage too. Cold, snowy weather can make holes and cracks worse.
They also allow water to get into your property which can lead to damp and mold. Caulk and sealant can be used to repair these areas.
You should also check and repair your windows and door frames as small cracks tend to appear here too.
Check crucial appliances
Two things you need in winter are heating and water. Check that your heating works now before extreme temperatures hit, otherwise you could be left in the cold for days or even weeks.
It's also worth having a back-up heating option in case your main source of heating fails. Having a plug-in electric heater handy can be a good reassurance and will keep you warm if your furnace breaks down.
If your home's heating is run by hot water or you enjoy warming up in winter in the bath, you'll need to check your water heater as well. Water heaters have to work extra hard in winter to heat water up, so this is when they're most likely to fail.
They have a lifespan of between 10 and 20 years. If yours is around this age, have an inspection done to see whether a new water heater is needed.
You're probably wondering how long does it take to install a water heater (here's the answer!). You'll be surprised to find out that it can be done in as little as three to four hours, so there's no need to worry about going without hot water for too long.
Clear out your gutters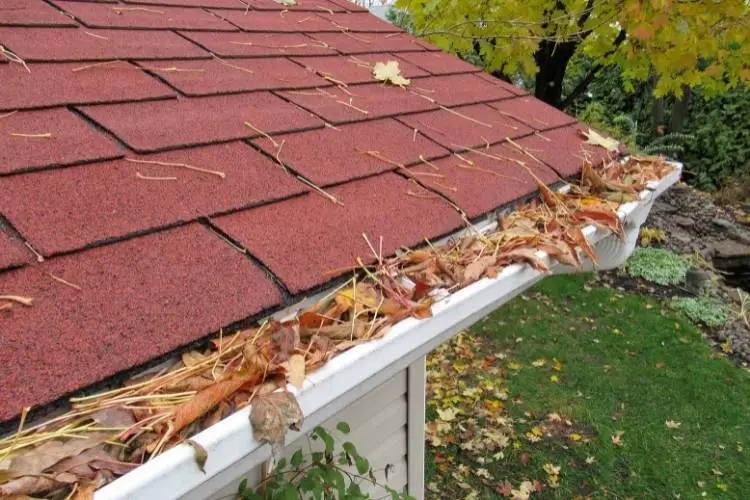 When the weather gets cold, ice dams will form in your gutters. This is a problem as it can stop your gutters from working properly and damage your roof.
Make sure you clean out leaves, dirt, and other debris from your gutters throughout autumn and into winter as this will help the water to drain when it melts.
If you don't fancy cleaning your gutters out in preparation for every winter, you could have gutter guards installed.
These minimize the amount of debris that gets into your gutters, meaning there's less manual work for you to do.
Get your chimney inspected
In just a year, electricity bills in the U.S. have risen by 15.8%. Heating your home in cold, snowy weather this winter with electricity is therefore going to be costly.
A good alternative way to heat your home is via your chimney, but if you're going to do this you need to get it ready now.
Failing to prepare your chimney for the winter could put your home at risk as it may cause a fire. Important things to do are:
Inspect the fireplace gasket for damage
Check the chimney cap for debris and/or damage
Inspect the chimney for damage
Hire a professional chimney sweep and fireplace inspection
You should also check that your smoke alarms and carbon monoxide alarms are working.
These are very important pieces of equipment to have in your home when you're got a roaring fire going as they can alert you to dangerous situations.
Inspect your roof
Roofs go through a lot when the weather is bad in winter. Just 4 feet of fresh snow is enough to make the roof of your home collapse.
You can't always stop this from happening, but you can ensure that your roof is sturdy, stable, and free from issues before the bad weather arrives.
Check for loose or missing tiles and repair or replace them as they will cause leaks, damp, mold, and potentially, structural issues if left.
Insulate your home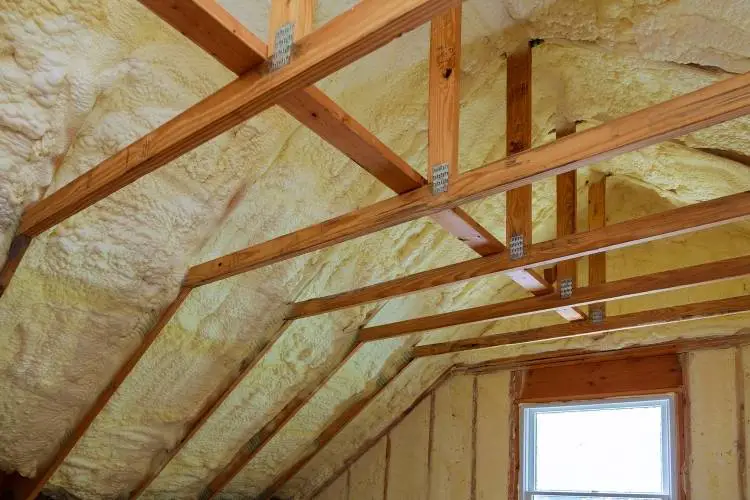 You can go some way to protecting the roof of your home by insulating your attic. Good insulation will stop ice dams from forming which can rip tiles off your roof.
A well-insulated house will retain heat and help to keep your home nice and toasty when it's cold. Along with the roof, you should also think about insulating your walls, floors, and basement.
This will go some way to preventing sky-high energy bills this winter and for future winters.
Prepare a winter emergency kit
Every home should have an emergency winter kit handy that they can turn to when the weather gets bad.
Storing a shovel in an easily accessible place will allow you to remove snow from your pathway and front garden.
Other items to have in your kit include salt, water, food, batteries, a first aid kit, and a flashlight. Snow and ice can damage trees and cause them to uproot.
If they fall on power lines, power outages will occur so you need to be prepared.
This winter looks like it will be an interesting one with plenty of cold weather and snow.
Make sure you protect your home, by following these helpful winter preparation tips.