Are you looking for a way to transform your home with stucco this season? If so, you're probably keen on finding a stucco contractor to get the job done.
It's no wonder since stucco is a great option for homeowners who want to change the look of their homes affordably and durably.
But when is the best time to get started with stuccoing your property? Before you reach out to anyone about what to do, see here what season would be best to stucco your home.
Benefits of Stucco
Stucco is a great way to protect your exterior from the elements, as it's highly durable and waterproof. It also offers good insulation for your home.
Perfect for keeping your home warm during the colder months and cool during the hotter seasons. On top of that, stucco in your home can help you save money on energy costs.
Unlike other materials, you won't need to worry about chipping or peeling from stucco. From their durability, you can ensure it will always look great year-round compared to other materials.
Speaking of looking good, it's a great choice for homeowners since it's rather aesthetically pleasing, which makes it a versatile style. In turn, if you're hoping to sell your home at some point, it would be a great investment in boosting your home's value.
After all, there is nothing more appealing to potential home buyers than a house with a lovely exterior – something a stucco can provide. Naturally, with these benefits in mind, it's a material that's earned its reputation as a popular option for homeowners.
The Best Time of Year for Stucco Projects
When it comes to stuccoing your home, the best time is when the weather conditions are optimal. After all, you don't want to start your stucco project at an inopportune time.
In general, late spring and early fall are ideal for stucco projects because the temperature isn't too hot or cold. It ensures that the stucco can dry and cure at the right rate, ensuring your project is successful.
Summer
Summer is ideal for stucco installation because of its dry and warm weather. During this season, temperatures are typically high enough that it cures quickly without delay, allowing you to get your house finished in no time.
In addition, summer sun exposure helps cure the stucco properly so that it looks smooth and even.
Fall
Fall is another great time for stucco installation due to its typically dry climate. However, you should only install stucco during the first few weeks of this season, as temperatures can still be quite high.
Instead, wait until late fall when the weather cools, and daytime temperatures are around 70°F or lower.
Winter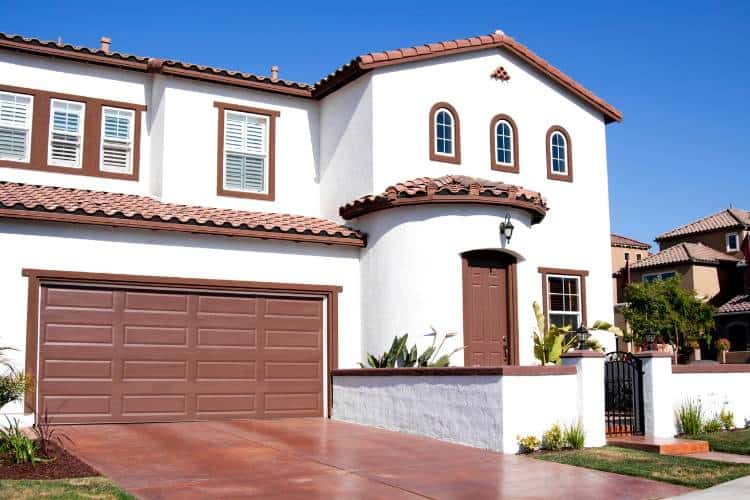 Although winter is a great time for stucco installation, colder temperatures can cause the curing process to take longer than it would in summer or fall.
Additionally, extreme cold and wet weather can damage new stucco, so homeowners should avoid prolonged exposure during this season.
If you decide to install stucco during this time, you should keep an eye on the forecast and plan accordingly.
Spring
Spring can be a good season to stucco your home, but it's important to pay attention to the temperatures and humidity levels. If the temperature and humidity are too high, stucco won't cure correctly and may crack over time.
Additionally, spring showers can damage fresh stucco, so you should always keep an eye on the forecast if you decide to install it during this season.
When it comes to stucco installation, timing is everything. For the best results and highest quality finish, you should strive to install your stucco during late spring or early fall when temperatures are warm but not too hot.
It will ensure that your stucco dries and cures correctly for a perfect result every time. If you have any questions or need help with your stucco project, it's best to contact a stucco contractor.
With proper stucco services, you can ensure the job gets done right without causing any damage to your home. It's usually worth it to have professionals do the work for you.
Hopefully, this gave you a better idea of when you should plan your next stucco project.