The right lender can be your most trusted ally through each step of securing a mortgage – just as much as the wrong lender can quickly become your worst nightmare.
If you are thinking about moving, taking the time you need to compare different lenders and pick the most suitable match is essential to make the process of buying a home as stress-free and enjoyable as possible.
Whether you are a first-time homebuyer or looking to upgrade to a new property, exploring your options for an FHA loan in FL can be a smart choice.
FHA loans, insured by the Federal Housing Administration, offer several advantages, including lower down payment requirements and more flexible credit qualifications.
These loans are designed to help individuals and families achieve homeownership, especially those with limited financial resources or lower credit scores.
By researching and comparing different lenders that offer FHA loan limits in FL, you can find the one that offers competitive rates, favorable terms, and excellent customer service.
Additionally, working with an experienced loan officer who specializes in FHA loans can provide valuable guidance throughout the application and approval process.
They can help you understand the eligibility criteria, navigate the paperwork, and ensure a smooth transaction.
Remember to gather all necessary documentation, such as proof of income, bank statements, and credit history, to streamline the loan application process.
With careful consideration and the right lender, securing an FHA loan in FL can be a great step towards realizing your homeownership goals.
Unsure what to look for in the right lender? Get started with the tips below.
Bonus Tip – especially when applying for a mortgage online, always opt for established lenders like SoFi home loans. While the world of mortgages is highly regulated, scams are more common than you'd think.
A Lot Depends on You: Preparing To Choose a Lender
No matter how generous a lender may be, the interest rates and agreement terms you'll be able to secure will depend on you – or, more specifically, on your financial health.
During the approval process, your chosen lender will review a range of factors that describe your financial history and present circumstances.
To become the ideal candidate, you should strive towards:
A loan-to-value (LTV) ratio of no more than 80% of the house's market value – or at least a 20% down payment
A debt-to-income (DTI) ratio equal to 36% or lower (your mortgage should be no more than 28% of your total debt)
A minimum credit score of 620 and pristine financial history
A stable income and long-term employment contract
Ultimately, the riskier you appear in the eyes of a potential lender, the worse your offer will be.
While you might be eager to get up the property ladder, spending just a few months building your credit and cleaning up your financial history can help you save thousands of dollars over the lifespan of your loan.
Learn More About Mortgage Lender Types
Whether you are looking to buy an old house, a real estate property to "flip", or a new build, you'll have a range of lenders to choose from.
Some, like direct lenders (i.e: credit unions and banks) might seem the obvious choice. But there are also other options that are not so obvious and just as worth considering, including:
Mortgage brokers
Wholesale lenders
Portfolio lenders
Secondary-market lenders (like Freddie Mac and Fannie Mae)
Correspondent lenders
Each of the options above comes with advantages and disadvantages.
For example, mortgage brokers can scan the market for the best rates, but they might charge additional fees for their services.
Oppositely, working with direct lenders can help you save on brokerage fees but will require you to submit several applications and review several offers.
Assess Their Fees and Offers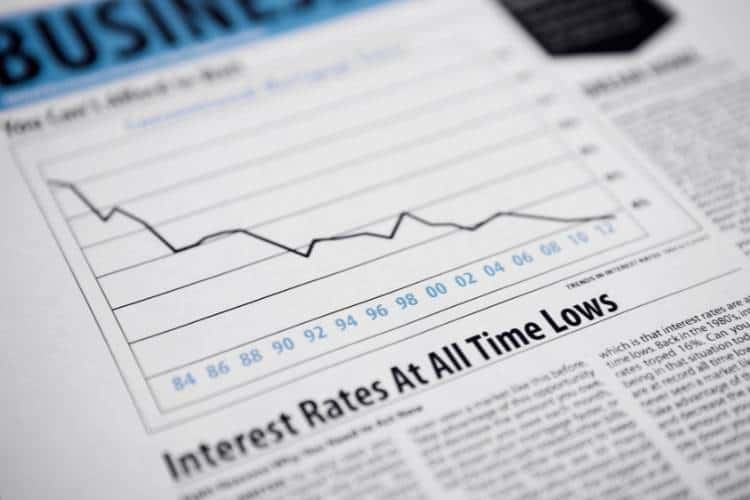 The most important factors to look at when choosing a lender are the interest rates and APR (Annual Percentage Rate) they offer.
These percentages might seem tiny at first, but they can have a significant impact on how much you will pay over the course of your loan.
But don't be swindled by the rates a lender advertises!
In most cases, the APR and interest rates you will qualify for are different from the advertised ones and will depend on your financial situation.
Other factors to look for in a mortgage lender include several length options (including 10-, 15-, 20-, and 30-year loans) and low service fees.
Make sure to review your offer and understand how origination fees and prepayment penalties will affect your loan experience.
Review Their Communication Style
While the adoption of digital tools has helped mortgage lenders reduce closing cycle time by 6 days over the past years, the process of getting a mortgage still takes 40 days or more.
During this time, you will be in contact with your mortgage broker or lender multiple times.
In turn, finding a partner that is proactive in communicating upgrades, changes, and milestones can make all the difference in your experience.
Make sure to review how your lender communicates – whether might be through text, email, phone calls, in-person meetings, or digital tools like live chats – and take note of their communication style to assess whether they are a good match for your needs.
Don't underestimate the negative impact that miscommunication can have on your application process!
Take Your Time Comparing Lenders
Shopping for a mortgage is not so different from shopping for any other service or product.
Once you have a list of suitable lenders, make sure to compare their fees and rates for the same package (i.e.: a 30-year, fixed-rate mortgage).
As part of your buying-decision process, consider reading each lender's reviews on Google and TrustPilot, and talking directly to a mortgage broker to get a feel of their values and service standards.
And, take your time comparing mortgage lenders – nailing this step of the process can positively influence your finances for decades to come!