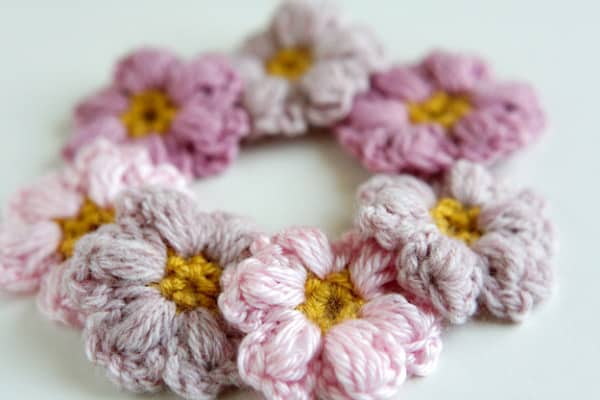 Here's a little peek at my latest crochet project. It's been fun creating these blush colored, crochet mollie flowers using this cute puff flower pattern, which I found over in this post by Roman Sock.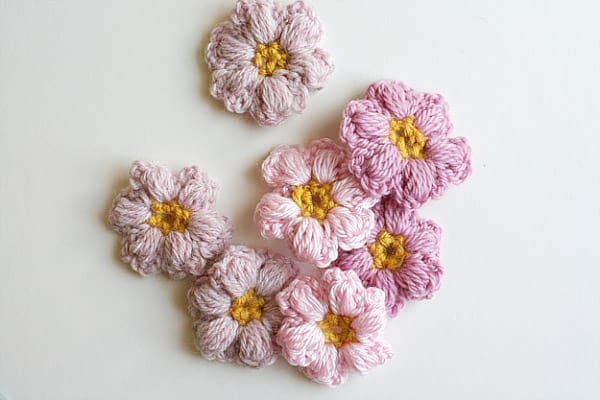 They are just too cute, You really can arrange these flowers in just about any pattern you can imagine. They are additive too. Once you make a few, you just want to keep spitting them out.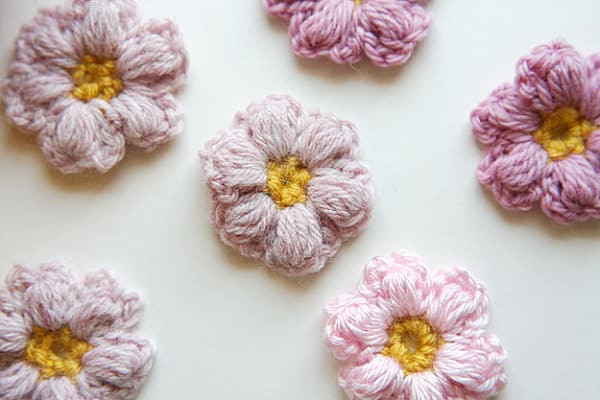 There's just something about the pink tones from the yarn I'm using and the bright golden center inside each one. How can you not smile when looking at these?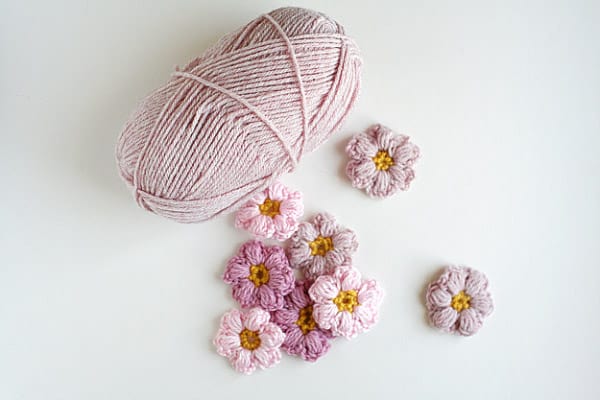 Right now, I'm joining all these pretty petals together, and I can't wait to share what I've been making with you guys. It's already looking so lovely.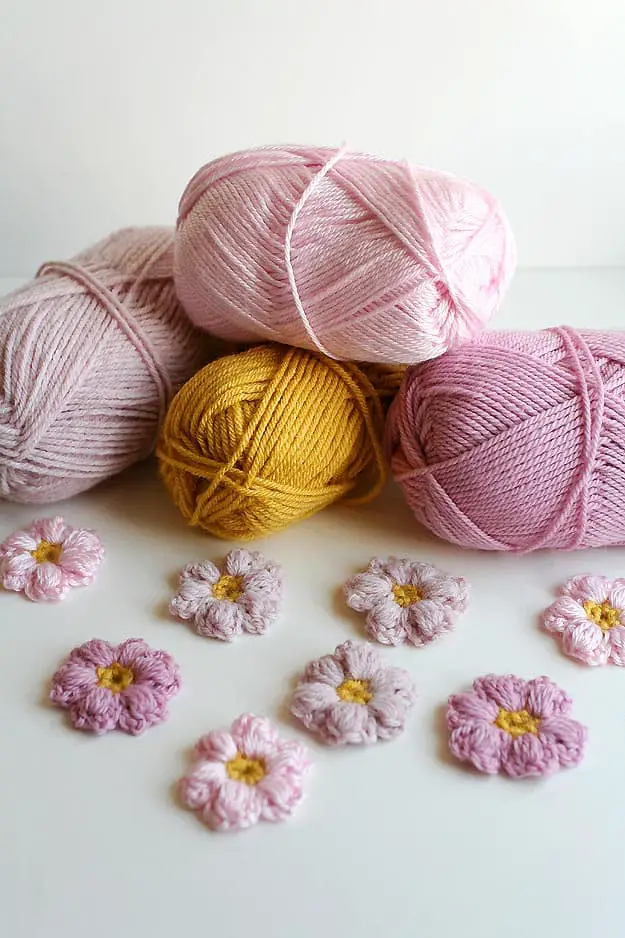 P.S. Want more sneak peeks of projects I'm working on? Then, be sure follow along with me on Instagram. I'm always sharing my crafty adventures over there, and lots of puppy pics too. Hope to see you there soon!