The kitchen is one of the most important rooms in any home. It's where we cook, eat, and gather with family and friends.
One of the key elements of a functional and beautiful kitchen is the cabinets.
Custom cabinets can help you make the most of your space while creating a unique look that reflects your personal style.
In this guide, we'll explore the benefits of custom cabinets and provide tips for designing and installing your own.
Assessing Your Needs
Before you start designing your custom cabinets, it's important to assess your needs.
Think about how you use your kitchen and what you need from your cabinets.
Do you need more storage space? Are you looking for a specific style or finish?
Do you have any special requirements, such as accessibility features?
By answering these questions, you can create a list of must-haves for your new cabinets.
When assessing your needs, consider the size and layout of your kitchen (see how).
Custom cabinets can be designed to fit any space, so it's important to take accurate measurements.
Look for areas where you can add storage, such as above the refrigerator or on an empty wall.
If you have a small kitchen, consider using cabinets with pull-out shelves or other space-saving features.
Another factor to consider when assessing your needs is your personal style.
Custom cabinets can be designed to match any decor, from traditional to modern.
Think about the colors and finishes you prefer and choose materials that complement your existing decor.
Consider your lifestyle and how your cabinets will be used.
If you have kids, you may want to choose materials that are durable and easy to clean.
Designing Your Custom Cabinets
Once you've assessed your needs, it's time to start designing your cabinets.
The first step is to measure your space and create a layout.
This can be done with the help of a cabinet maker or designer or using design software.
Make sure to account for appliances, such as your stove and refrigerator, and leave enough room for doors and drawers to open properly.
After you've created a layout, you can choose materials and finishes for your cabinets.
Wood is a popular choice for custom cabinets, but there are many other materials to choose from, such as metal or glass.
Think about the colors and finishes you prefer and choose hardware that complements your chosen materials.
Work with a cabinet maker or designer to create a 3D rendering of your design so you can see what the finished product will look like.
When designing your custom cabinets, it's important to communicate your needs clearly.
Provide your designer or a reputable cabinet maker with your list of must-haves and ask for their input.
Ask for samples of materials and finishes so you can see and feel them in person.
Remember that custom cabinets take time to build, so be patient and don't rush the design process.
Installing Your Custom Cabinets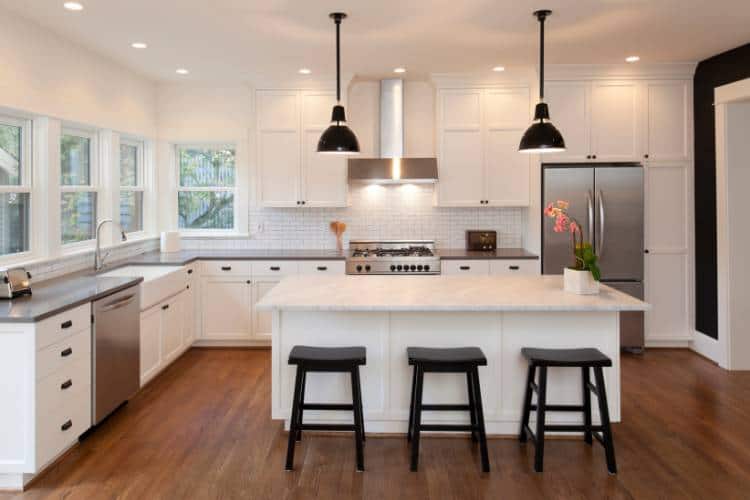 After your custom cabinets are built, it's time to install them.
If you're doing the installation yourself, make sure the space is prepared, and the walls are level and square.
Double-check your measurements before installing your cabinets to ensure a perfect fit.
Follow the instructions carefully and use the proper tools to avoid damaging your cabinets or your walls.
If you're working with a professional installer, make sure they have experience with custom cabinets and ask for references.
Make sure they have insurance and are licensed and bonded.
Discuss the installation process with them before they begin and make sure they have all the necessary tools and equipment.
Maintaining Your Custom Cabinets
To keep your custom cabinets looking and functioning their best, it's important to maintain them properly.
Follow the manufacturer's recommendations for cleaning and care. Avoid using harsh chemicals or abrasive materials that could damage the finish.
Use soft cloths and non-abrasive cleaners to wipe down your cabinets regularly.
Keep your cabinets organized by using dividers, pull-out shelves, and other storage solutions.
Avoid overloading your cabinets with heavy items, which can cause damage to the shelves and hinges.
Keep your cabinets dry and avoid exposing them to moisture for extended periods of time.
If you notice any damage to your cabinets, such as scratches or dents, address it as soon as possible to prevent further damage.
Work with a professional cabinet maker or installer to repair any issues.
Conclusion
Custom cabinets can transform your kitchen into a functional and beautiful space.
By assessing your needs, designing your cabinets, and installing them properly, you can create a storage solution that's unique to your home and reflects your personal style.
Remember to maintain your cabinets properly to ensure they last for years to come.
With the right planning and care, custom cabinets can be a valuable investment in your home.