This week I'm showing you my favorite ways to style the flower pin from the DIY: Flower Pin Tutorial. Today, I'll show you how to turn the pin into a floral hair clip.
How to Make Your Own Flower Hair Clip
There's not too much to this one. But I'll give you how I did it. As with any project, use what you like or create your own twist on it!

Stuff you'll need: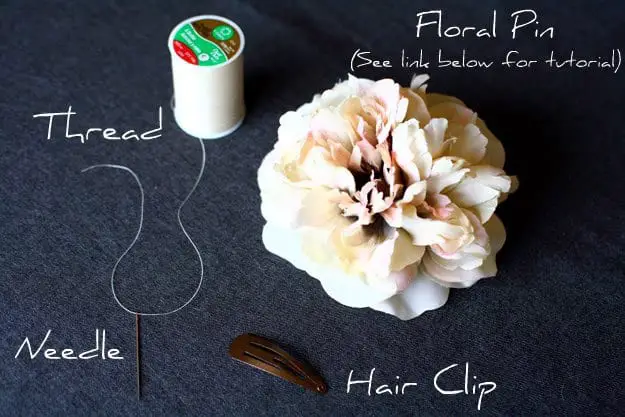 Method:
Prepare a flower using the DIY: Flower Pin Tutorial. Basically, you'll just get a faux flower and snip the stem off.  Click the tutorial link for more details.
Sew a hair clip on the back of the flower opposite to where the pin is sewn.  The stitches don't have to be pretty, as they will be hidden when you wear the flower.  Here is what the back of mine looks like: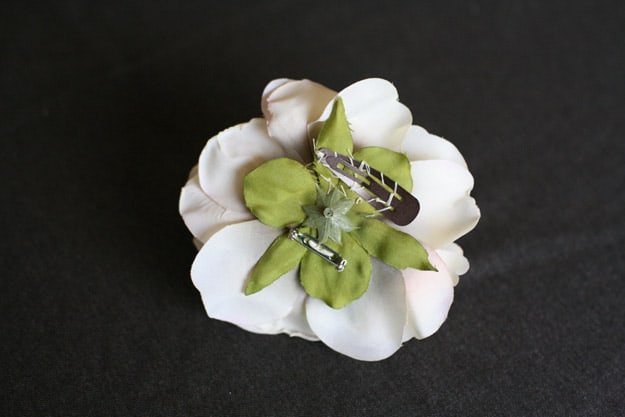 Now, all you have to do is add a bit of floral to your 'do: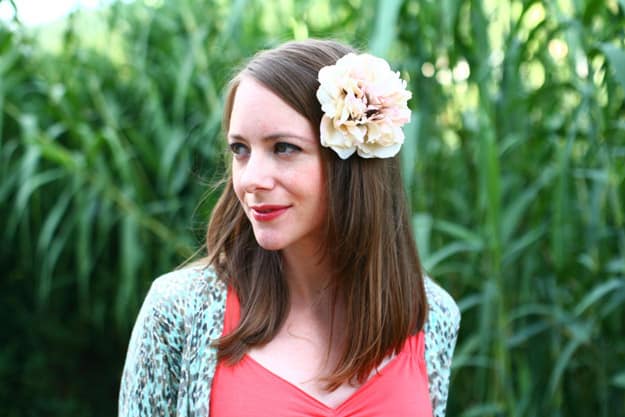 If you missed yesterday's tutorial on how to create a floral headband, be sure to check it out. Tomorrow, I'll show you how to style the flower in a romantic updo. See you then!