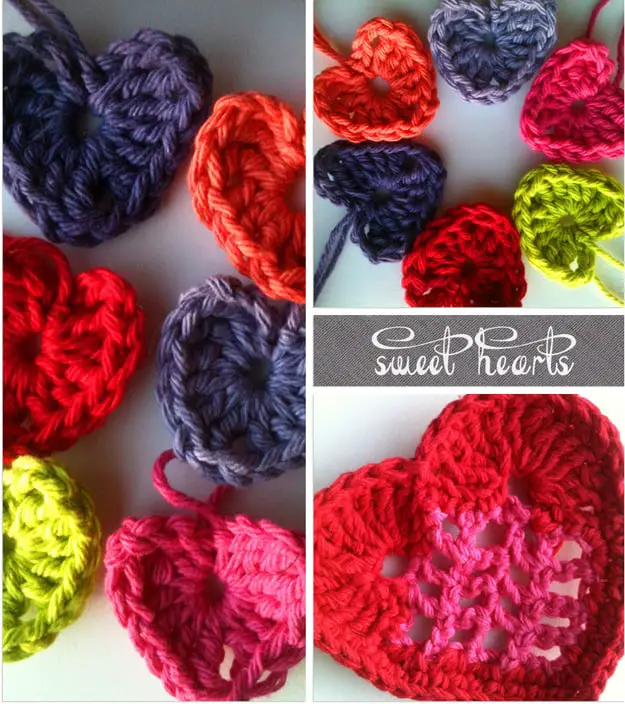 When Meredith of One Sheepish Girl announced she was holding her second Sheepish Yarn Bomb, I knew I had to take part. You may remember my very first yarn bomb from back in September, and can you believe that it was still there after all these months??!!
With the Sheepish Heart Bomb now going on I knew this would be the perfect time to replace my previous yarn bomb… with hearts, of course!
I used two patterns to create my hearts. The small heart pattern is available in Meredith's post. The second pattern is the From the Heart Bunting pattern by Susan Carlson, which is a free pattern download on Ravelry. It was a lot of fun to do because it creates a heart out of two different colors.
I have to say that it felt good to replace the old weathered bows with pretty and colorful hearts for Valentines Day…
I hope you all had a super Valentines day! We ate hot dogs, watched some of our favorite sitcoms and finished off with my husband playing guitar for me while I crafted and ate chocolates. These things, my friends, are the stuff true love is made of. 😉
What did you do for Valentines Day?
P.S. If you want to participate in the #SheepishHeartBomb, there is still time. More details here. And, if you already participated, leave a link below so I can check it out! 🙂