Exotic interior styles are an interesting alternative, and sometimes an edgy trend in the apartment or house design.
Modern designers mix them with contemporary interiors to create an almost fairy-tale-ish living environment.
Today we'll you how to create an ethnic style at home and what types are popular today.
#1. Mexican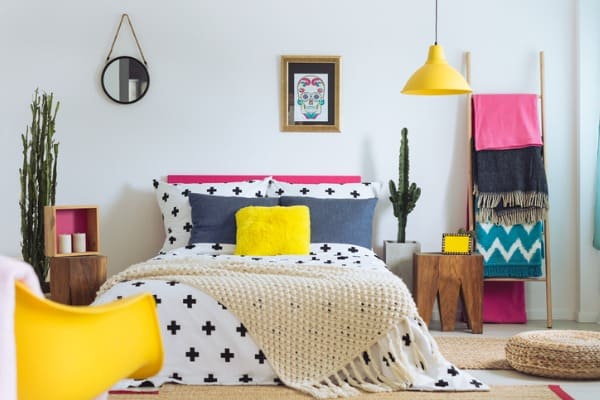 The Mexican-style interior matches the national temperament. Its distinctive feature is the bright saturated colors of red, sand, and yellow shades.
It's also rich in wooden or wicker furniture of simple, rough shapes, covered with bright colors.
Living rooms and bedrooms have a lot of bright textiles, especially in patchwork style: blankets, bedspreads, pillows, napkins.
The walls are decorated with paintings and posters of a suitable theme. In Mexican interiors, cacti are welcome, both real in pots and in the form of prints.
#2. African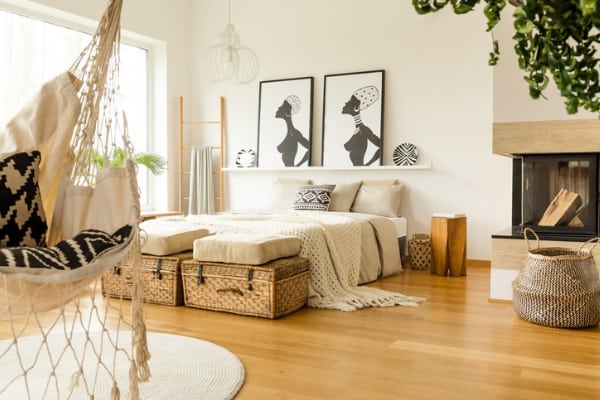 The African style is distinguished by ornaments, bright colors, the use of vaulted architectural forms. Furniture made of natural dark wood, rattan, or wickerwork is crucial for this style.
Today such a design manifests itself more in individual elements like zebra carpets, animalistic figurines, ritual masks, and wooden utensils – all these elements indicate the inquisitive and impetuous temperament of the host, who loves adventure and travel.
#3. Moroccan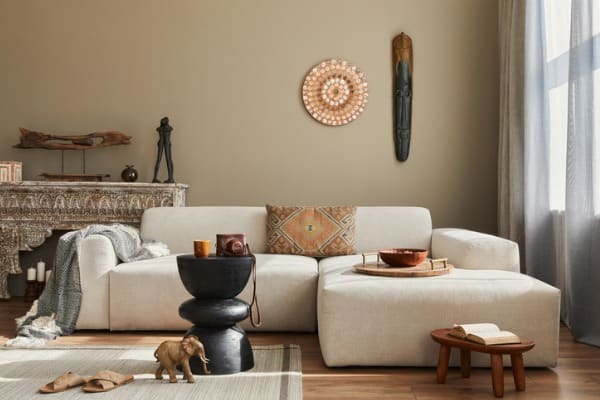 Morocco has always attracted tourists with its originality. Therefore, the interior in this style is not characterized by simplicity and boredom.
It is replete with niches and arches, a specific oriental pattern, carved or hand-painted furniture.
Persian rugs like these, bedspreads, tapestries, made in deeply saturated colors, are adorned with oriental ornaments.
#4. Indian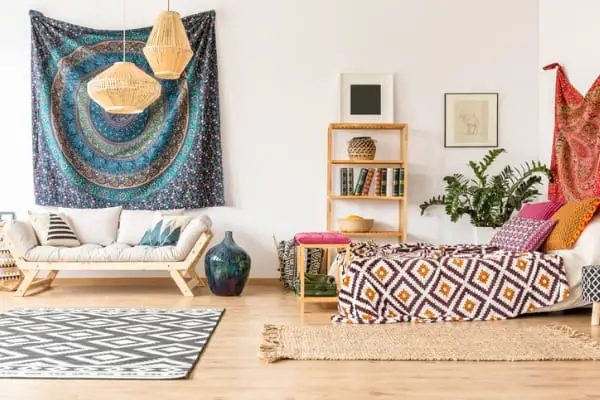 Indian style amazes with luxury and sophistication. India has always been associated with spices: curry, bay leaves, cinnamon, ginger, cloves.
The same colors are found in the interior. The Indian style can be traced in rich textures of fabrics. The furniture is handcrafted from teak and colored stones.
The Indian interior tends towards floral design: flowers are depicted on fabrics and in ornaments.
In the bedrooms, the floor is covered with soft carpets depicting sacred animals or tempting dancers.
#5. Chinese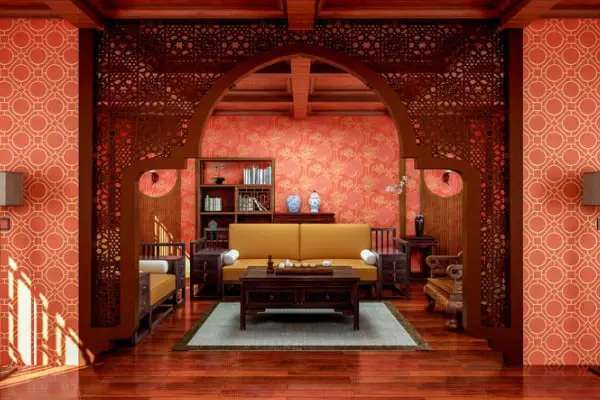 China is a country with a thousand-year-old culture, its design is inextricably connected with the Zen atmosphere, and therefore with a sense of harmony and balance of energies.
Chinese-style interiors don't accumulate unnecessary items, which, as the Chinese themselves believe, drain the energy of the person living in the house.
This interior is replete with wooden furniture: wood in China is considered a symbol of traditional values ​​and a bridge of harmony between humanity and nature.
In the Chinese interior, space should be divided into zones of activity by proper planning according to Feng Shui rules.
Smooth dark lacquered wood surfaces, decorative red rice paper lanterns, bamboo interior fittings, chinoiserie wallpaper, porcelain, and decorative figurines, color palettes that often combine warm neutrals with rich reds, blacks, and golden – all this is characteristic of the Chinese style in the interior.
#6. Japanese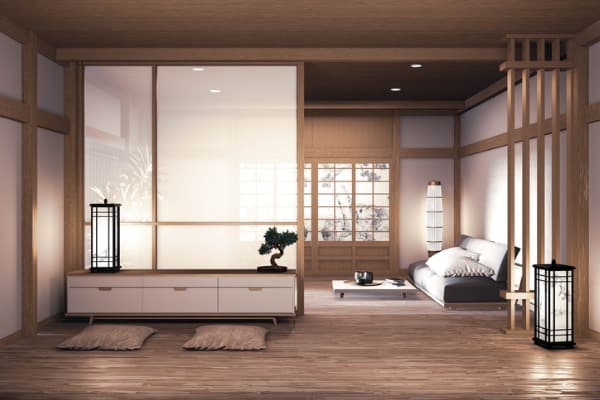 In Japan, design is, first of all, a philosophy, and then materialism, aesthetics, and atmosphere.
Every Japanese-style living space must demonstrate a deep appreciation and respect for the natural world, it's always about the modesty of materials and pure lines.
The Japanese value space, so interiors are minimalist and pragmatic. Furniture is characterized by naturalness and functionality.
In general, the Japanese use low-rise furniture. This is because they used to sit on cushions or tatami mats on the floor to maintain good posture.
There are also many green living plants in the Japanese-style interior.
#7. Wabi-Sabi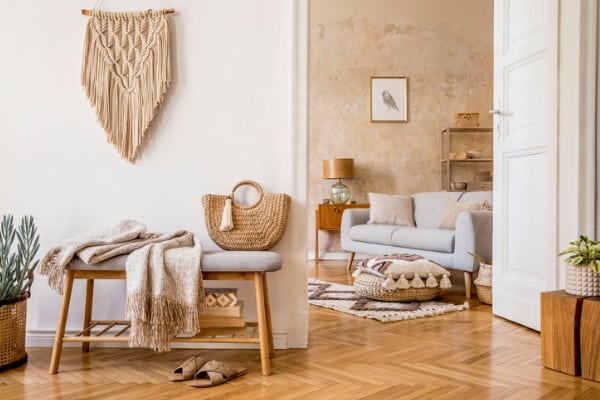 The most relevant today is the Japanese concept of wabi-sabi. It proclaims the idea of living in harmony with the world's imperfections or simply with "modest beauty", which teaches us to value life in its transience and naturalness.
Both wabi-sabi and the Japanese style have an abundance of natural materials.
It can be glass, marble, ceramics, stone, metal, and wood. The colors in such an interior should be as natural as possible – shades of brown, gray, green are suitable.
#8. Mediterranean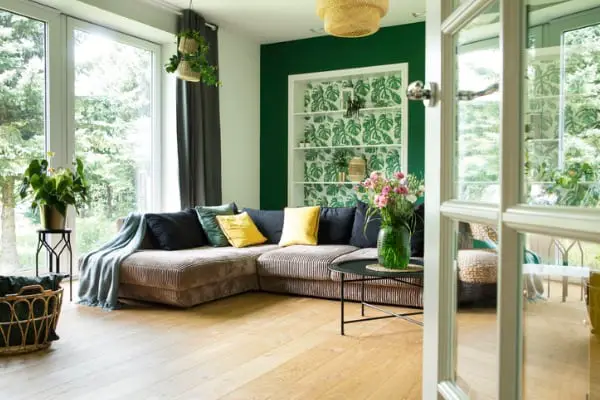 The Mediterranean style of the interior is associated with pure relaxation. It's characterized by smooth lines, natural materials, marine, and plant motifs.
Much light is a must, so it has many glass doors in use and a multitude of windows (such fragile materials tend to break, so keep in mind the website that we will leave here).
Blue and blue shades are preferred in the interior.
Almost all the furniture in the Mediterranean interior is made of wood. Natural wood is also used for walls, floors, and ceilings.
Art objects in the antique style, mosaics, ceramic dishes, and bright textiles using the patchwork technique will organically fit into the Mediterranean space.
Final words
If you properly organize and create an ethnic-style interior, the design of the room will simply radiate warmth and comfort.
In such a room, you can take a break from work and all life's worries, plunge into the country that you have chosen as an example of the style.
The properly decorated ethnic room will tell your guests that the host is an extraordinary and creative person, who loves to travel and explore new heights.
But take into account that such repairs can be expensive because, in addition to original items, all ethnic styles don't tolerate artificial materials.
So take care of your finances in advance before starting to decorate the interior in an extraordinary style.