Despite the famous saying, the first impression is the one that does count and it is even more true for a property, which is offered for sale.
The majority of homeowners make a variety of upgrades to their houses and apartments on a regular basis, trying to address the most urgent issues but those who want to sell their property need a different approach, of course, if they plan to get a really good price.
If you are one of those who are aiming to increase the value of your property and make it a hot ticket item on your local real estate market, here is the list of improvements and repairs you have to do before putting your estate up for a sale.
Bespoke Solutions Are Always Key
Before getting into details of preparing your property for sale, it is important to highlight that there is no one-size-fits-all approach that would work perfectly in every case.
Keep in mind that the great bulk of people are looking for a home that stands out from the crowd, so that little sweet personal touch is actually your key to success.
It is always a good idea to research the offering in the area, and the best way to do it is by checking out extensive catalogs of PropNex and other large real estate agencies. Usually, everything is much easier when you know the competition, what they offer and at which price.
Simply put yourself in the shoes of a buyer – which of the offered houses or apartments would you choose and why?
Think of things that are needed to be done to improve the aesthetic and functionality of your estate and if you are still not quite sure where to start and which of the eventual investments will pay off, speak to a competent real estate agent who will certainly give you a precious piece of advice.
House Painting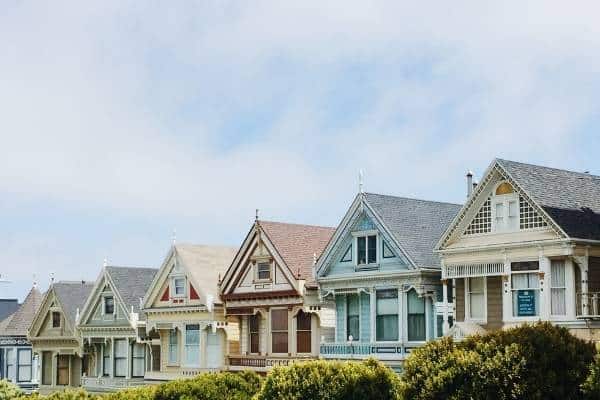 Even though many would say that painting is just a cosmetic procedure, believe it or not, refreshing the old color of your house or even switching it for a more attractive one can make a huge difference.
As incredible as it may seem, even the most humble buildings look eye-catching and truly stylish when painted in neutral hues. Given a plethora of beiges and greys, you will have endless opportunities to play with different shades until finding your perfect fit.
The general advice is to stay away from dull hues that are nothing but boring. For a really stupendous exterior of your estate, do not forget to use the color wheel in order to discover a matching contrast for the base color.
Basement Finishing
A finished basement can become a real game-changer in the whole story of selling your property. It will not only make your house more spacious but will turn it into a state-of-the-art home.
Depending on the size or configuration of your basement (attics serve the purpose too), consider turning it into a lofty man cave, an awesome home gym, or an entertainment center for watching movies, playing video games, or just having parties.
Creating a fancy kitchen is one more way to turn a "useless ugly" space into the coziest area and the soul of the house.
Damp Proofing
Dampness can show up in any type of property with kitchens and bathrooms being the most vulnerable areas. Despite popular belief, not only old buildings can have a musty smell in their basements, which is not only unpleasant but also incredibly dangerous for people's health.
Inspect your property carefully and thoroughly, look for those tiny black speckled marks on the walls or small grey growths hidden behind the kitchen elements or located near the windows.
Remember, no one wants to move into a house with mold, where dampness is ready to create more troubles and even seriously damage the structure of the home.
So, should you spot even the smallest signs of damp, do your best to get rid of the problem and damp-proof your property.
Installing Solar Panels
If you live in a sunny area, think of installing solar panels because according to real estate experts worth their salt, nowadays, there is no better investment.
If an expensive home renovation is considered a surefire way to waste a heck of a lot of money when selling your property, adding solar panels to the roof of your house is the most efficient way to add value to your property and make it the center attraction of the local market.
In these days and age, people are well-aware of the numerous benefits that come with the use of solar power, not to mention the opportunity to avoid paying the enormous electricity bills, which is especially relevant in light of the latest developments on a global scale.
Making It A Smart Home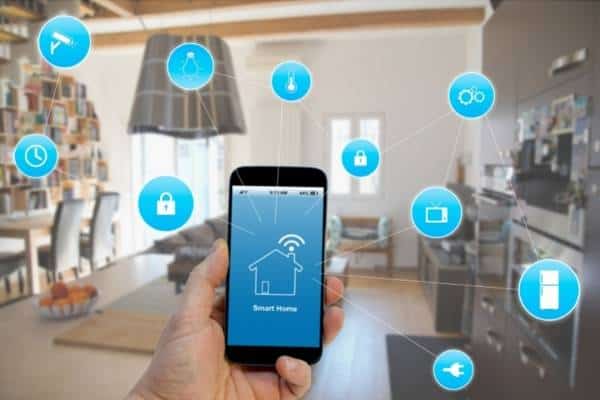 Not so long ago just a plot for a sci-fi movie, today, smart homes are a normal reality. More and more people take advantage of the modern technologies that let them control a wide variety of home devices and appliances remotely.
Indeed, can you think of something better than turning on heating or having your dinner cooked while you are still at the office or on your way home?
You can even install a personal weather station, which will know when to activate your water sprinkler system and will always give you an idea of whether or not to invite friends to keep you company at the BBQ party.
Revamping Windows
The look of the windows may also play a decisive role for the would-be buyers of your property. Make sure they are in good working condition and do serve the main purpose, providing quality protection from bad weather and letting a decent amount of light in the rooms.
Anyway, consider replacing old window shutters, all the more so, the majority of new models can not only help improve the aesthetic of your house but also insulate your home.
By the way, stylish curtains always add to the attractive look – no need to spend a lot of money on designer pieces, you can find many beautiful curtains at very reasonable prices.
Selling a house is not an easy task but making certain improvements and repairs is often the best way to do it much quicker and get the best possible price.